Anne Amis, Dean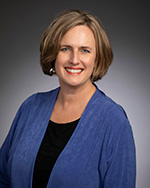 Anne Amis is the dean of Arts, English, Communications, & Languages Divsions. She joined LSC-Kingwood in 2007. Amis earned a Bachelor of Arts in Spanish from Hendrix College and a Master of Arts in Teaching ESOL from the SIT Graduate Institute.
Amis has presented two papers: "Activities to Energize Academic Writing" at the Texas of English of Other Languages (TESOL) conference in 2011. In addition, she presented "Applying Appreciative Inquiry in an ESOL Writing Class."
In 2012, she was the recipient of the Faculty International Education Grant, Vietnam. She was also honored with the 2011 LSC-Kingwood Faculty Excellence Award.
Amis is a member of the college's Intercultural Student Organization, The Academy and the Behavioral Intervention Team.
"I teach ESOL because it gives me the opportunity to work alongside immigrants and international visitors who are exploring the life-changing gifts and challenges mastering another language provides. As a second-language learner myself, I find the process extremely rich and rewarding," Amis explained. "During my time at LSC-Kingwood, I have always been offered opportunities for personal and professional growth; I love teaching and working here because I am always learning something new, be that a new course I teach a diverse and international student population or professional development activities."
Phone: 281.312.1737
Email: Anne.E.Amis@lonestar.edu
Office: APA 109I
Website: Website
Dr. Todd Miller, Department Chair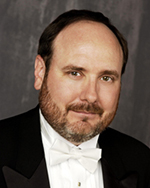 Todd R. Miller, professor of music and chair of the visual and performing arts, joined LSC-Kingwood in 1994. Miller earned a Bachelor of Music degree in voice performance from the University of Louisville. He also obtained a Master of Music degree in voice performance from the University of Arizona. In addition, he holds a doctoral degree in voice performance and conducting from the University of Houston.
Miller has presented a number of papers. He presented, "Carlisle Floyd and Susannah" at the University of Southern Mississippi in 2005. He has also performed with the Houston Symphony, the Houston Choral Society, Houston Chamber Choir, Greenbriar Consortium, the San Antonio Symphony, and Opera, Des Moines Metro Opera, Opera in the Heights, and three Carnegie Hall performances.
In 2003, he was honored with the LSC-Kingwood Faculty Excellence Award. Miller has also been nominated twice for the Piper Professor Award.
"I have a passion for music and its importance in human society and I have a passion for students who want to make music their life's vocation," Miller explained. "Kingwood has been very supportive of my dreams as an educator and as a performer, and the students have benefitted from that support."
Phone: 281.312.1485
Email: Todd.R.Miller@lonestar.edu
Office: MUS 115
Website: Website
Eric C. Skiles, Faculty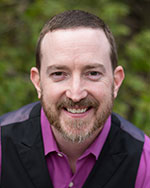 Eric C. Skiles, professor and artistic director of theatre, joined LSC-Kingwood in 2003. Skiles earned a Master of Fine Arts degree in acting and directing from Texas Tech University and a Bachelor of Music Education degree in conducting, vocal music and pedagogy from the same institution.
Skiles has presented more than 39 workshops at the local, state, regional and national levels. In addition, Skiles has contributed and/or authored many publications including 37 book reviews for the American Library Association. He also co-authored "Acting Across Disciplines" with Homan and Ellison. Skiles has also written and produced one play, "Across a Moonbeam."
Skiles has earned numerous awards. In 2021 & 2010, Skiles was recognized with the LSC-Kingwood Faculty Excellence Award. He was recognized at the Kennedy Center America College Theatre Regional Festival (KC-ACTF) for producing "The 39 Steps: A Live Radio Play" in 2021. He was also recognized by KC-ACTF for producing "The Vagina Monologues" in 2012 and "Gross Indecency: The Three Trials of Oscar Wilde" in 2009. In 2016, Skiles was awarded the College/University Educator of the Year by the Texas Educational Theatre Association.
"I am madly passionate about the world of theatre, and creating unique works of art to share with our students and our community," Skiles explained. "This has been an amazing ride, and the great ride continues. It is a pleasure to work at LSC-Kingwood and be surrounded by other dynamic people who care so much for our students and their education."
Phone: 281.312.1672
Email: Eric.C.Skiles@lonestar.edu
Office: APA 123E
Website: Website
Adjunct Faculty
Staff
Make LSC part of your story.