Saturday, May 13 10:00 am at the Berry Center

Join us for the live stream of the Lone Star College-CyFair Commencement Ceremony!
Meet with your Academic Advisor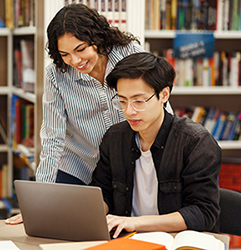 Meet with your graduation academic advisor to discuss your degree requirements.
Have a question for your Academic Advisor?
Contact the campus at CF Student Advising!
Complete a Graduation Application
Itís time to complete the graduation application. Join us at our Graduation Fair, Tuesday, February 28th, from 10 am until 2 pm, in CASE 104. Click here for instructions on completing the application.
2023 Commencement includes:
Summer 2022 Graduates
Fall 2022 Graduates
Spring 2023 Candidates = Students who applied by April 1st.
Summer 2023 Candidates = Students who applied for graduation and registered for any remaining classes (two or less) by April 1st.
Graduation Orientation
RSVP for orientation 2023 Graduation Orientation
Monday, April 17th, 6:00 pm
Tuesday, April 18th, 11:00 am
Wednesday, April 19th, 6:00 pm
Thursday, April 20th, 11:00 am
Friday, April 21st, is virtual for the DC/CA students. 6:00 pm

Commencement Ceremony
Come join your fellow Falcon graduates at Commencement! Commencement is a graduation ceremony for graduates, their families, faculty, and staff. It's a great opportunity to celebrate the hard work, dedication, and achievements of our students. Pick up your cap & gown and get ready to walk across the stage!
GRADUATES are expected to arrive at 8:30 am.
Student Caps & Gowns
All students participating in the LSC-CyFair Commencement ceremony must wear a black cap & gown. Caps & gowns may be purchased from any vendor including the campus bookstore, or borrowed from a previous graduate or family member. Contact CF-Graduation@lonestar.edu for information about caps & gowns. We're here to help you!
College Academy Graduates can wear high school regalia.
Diploma Covers
Graduates and Graduate Candidates who participate in Commencement will receive a diploma cover at the ceremony. Graduates will receive their diplomas through the mail to the address specified on the graduation application after successful completion of degree requirements are verified. Diplomas are printed at our system office and 6-8 weeks after the degree is posted to the academic transcript.
Make LSC part of your story.