LSC-Houston North Mentoring Program

At LSC-Houston North we put students first. Each first-time college student receives a faculty mentor to help guide them through their first year of college. Our mentors are devoted to provide guidance to our students and steer them in the right direction.

Your mentor will provide the following benefits:
Practical advice, encouragement, and academic support
Learn from faculty experience
Increase your social and academic confidence
Become more empowered to make decisions
Develop communication, personal, and study skills
Develop strategies for dealing with both personal and academic issues
Identify goals and establish a sense of direction
---
Why is Mentoring Important:
Research indicates that effective mentoring is one of the most powerful relationships for influencing human behavior. Sometimes, all a student need is someone to lend a caring ear. Just being able to speak to someone and share troubles, feelings, emotions, and fears have a way of making these issues seem smaller.
Lone Star College-Houston North is a students first institution. This means that everything that we do is about supporting students. Of all the college's initiatives, none show this more than the mentoring program. Mentoring is within the college's mission and exemplifies the idea that all students can succeed with the right structure and right support.
– Dr. Quentin Wright – LSC-Houston North President


Mentoring Application
There are very few aspects of the college experience more important than forming meaningful mentor relationships. Mentors assist students in navigating the complexities of higher education, and the uncertainty and anticipation of what college life has in store. The importance of mentors is often overlooked and undervalued until students experience the impact of mentorship for themselves. Even then, the mentor-student bond is often so organic and effortless that students might not initially realize the relationship's positive impact.

If you are interested in having a college Mentor to help you on your academic journey, please submit an application to the following link:

Contact us at HN-Retention@LoneStar.edu for questions.
---

What are students looking for in a Mentor:
"I hope this program will help guide me through the transition between high school and college as well as they transition into adulthood and becoming more independent."

"I expect that the mentoring program will provide me with answers to small questions I might have. As well as, providing me with different resources that could help me on a deeper level with problems I might have."

"I just expect some guidance I have never had a mentor before, so this is something different for me.
I also hope to get some guidance when it comes to time management and how to do all of my classwork without feeling overwhelmed."

"My expectation about the Mentoring Program is to help me feel good about my accomplishment of what I'm doing right because my parents don't really tell me that they are proud of me. I want someone in my life that can tell me that. Also, to received good advice because I'm a first-generation to take steps into college and it can be sometimes stressful because I wish I had helped in someone telling me what and what not to do in college. I just want to be successful in life and I hope the Mentoring Program can help me out in making me feel good about myself."

"I expect to learn more about how to handle all my work and personal life. I expect to have someone to help me through this new experience of college. I would like to learn more about how to manage all my classes plus having 2/3 jobs."

"I want to know that if I ever have questions or need advice, I have someone to go to that will most likely have the correct answers for me. College is something new for me and guidance through my first year is what I need and expect the Mentoring Program to provide that for me."

"I would like to gain experience in my academic skills since I have not been in college for such a long time, I want to have a mentor who would help me on how to get to a four year university without missing any details, and last but not least to pretty much have someone who can guide me through every step in my college path."
---

Spring 2020 Testimonials
"Thank you (Ms. Granizo) so much for doing your work! I remember the first week everything seemed to be so complicated, but Ms. Boone (EDUC 1300 Professor) gave us a good structure and you (Mentor Ilse Granizo) kept us on the track. It was really very helpful! I am thankful and I am so ready to celebrate by moving one step closer to my dreams!"

"My experience on having a personal mentor has been very helpful especially since this is my first year in college. I was skeptical at first because I didn't know what to expect I didn't know anybody, and I didn't know I had many benefits as a student. However, when my mentor showed up in my EDUC class and presented himself before all this pandemic thing. He came in with a PowerPoint that provided me with many helpful information and it honestly made me feel a little peace because I knew I had someone to go to whenever I needed help. Even after they closed the schools, he was keeping in touch with me. He made sure I was ok, and he asked me if I needed any help with food or any other essentials. Which I did he helped me to get internet access and a laptop to keep up with my classes and not fall behind. I am very great full to have him as my personal mentor. Therefore, I truly believe having a mentor helps out a lot especially first-time college students like me."

"The Mentor was doing check-ins and following up with me weekly. He was very resourceful and provided instructions for any type of assistance. I was happy that I received textbook assistance and passed my class. Without the textbook, I will not have been successful."

Shalandria 'Dana' Jones enjoyed the mentoring program. "It helps me to build stronger relationships with the students. Builds Rapport and Trust." Dana shared, "Jose enjoyed having a mentor. He appreciates the fact of someone checking in to ensure he's doing well and maintaining."

"Since, Covid-19, Jose has been communicating with Dana and said that he's actually doing better than he assumed he would with his online classes. Jose is just grateful for the continued support."

Fall 2020 Testimonials
Shalandria 'Dana' Jones enjoyed the mentoring program. "It helps me to build stronger relationship with the students. Builds Rapport and Trust." Dana shared, "Jose enjoyed having a mentor. He appreciates the fact of someone checking in to ensure he's doing well and maintaining."

"I believe it is great because my Mentor seemed genuinely concerned about how I was doing on a week to week basis in the course. She was always there for me if I had any questions or concerns. I gained her support in achieving my future plans, which she also helped me figure out."

"Every time she would meet with us in class or email, she would always know what to say and how to make me feel like I can go to her and ask questions. She will make sure we know that we can come to her when we are in need of something. When I asked a question in class she answered it in a way that we all can understand and gave us all the information I needed."

"It was a good experience for me in the mentorship program. It was relieving to know that I had the opportunity to go to someone else other than my professors and classmates for assistance. Mentor Puryear has very positive energy that I wish I had and the advice he gave was useful for me to continue my goal in graduating college."

"The mentor I had, was really helpful and responded quickly which is really impressive. I would tell my mentor my struggles of doing online and she would understand me and motivate me to try my best."

"Professor Schimmel is a very positive and encouraging mentor who was always available even though she has her own courses she teaches and her own students she still was always available and prompt with all her correspondence and appointments. She reviewed some of my papers from other classes and only gave me the positive encouragement I needed. She also recommended a few other Professors' courses that would mesh well with my type of passion for delving into controversial subjects deeply. Very excellent mentoring overall. "
---
Contact us at HN-Retention@LoneStar.edu for questions about becoming a mentor or applying for a mentor!
LSC-Houston North Mentoring Program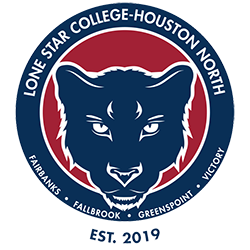 Questions? We're here to help!
HN-Retention@LoneStar.edu.
Student Resources
LSC-HN Library Services
WebEx Teams
Employee Resources
WebEx Teams
Make LSC part of your story.