Make Payments Online Using myLoneStar:
Go to my.lonestar.edu and login.
Use your LSC ID number or student email address provided in the Lone Star College acceptance letter (sent by mail and email) to sign in to myLoneStar.
Forgot your password/never signed in before?

To gain access to your account, click on "Reset Password" and use your ID number as the username.
Next you will need to create your security questions and a password.
Using your ID number as the username and the new password you created, sign in to myLoneStar.
Click on the Student tile.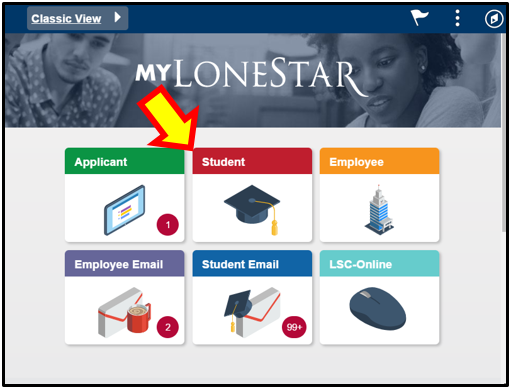 Select the Financial Account tile.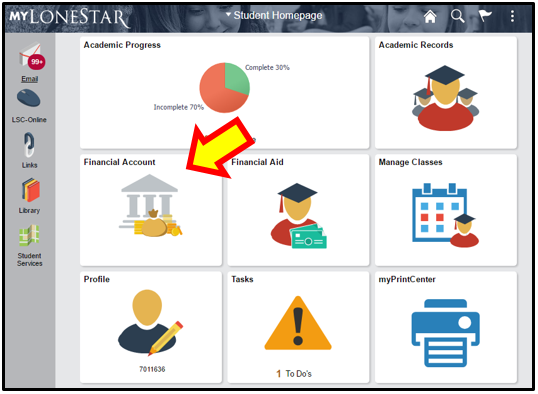 On the left side of the page, select Make Payments.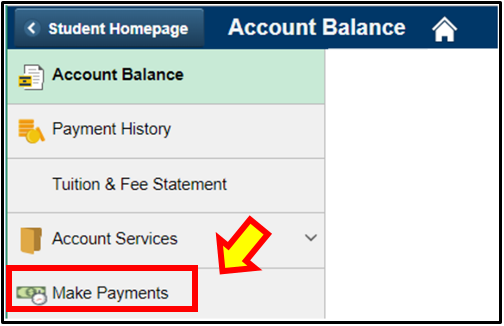 Making Payments on Campus:
Visit the Business/Cashier Office at LSC-Montgomery (Building MSC).
**Note: Tuition is discounted for all classes taken as dual credit. College credit only classes are full price.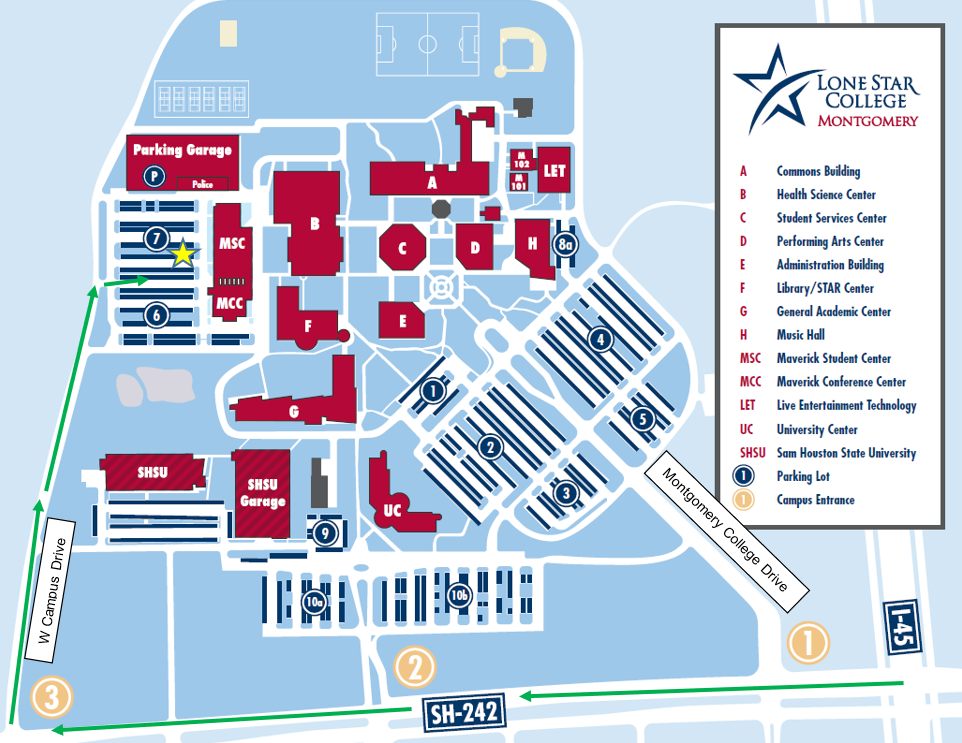 For questions regarding payments, payment plans, and payment reimbursements, please refer to the business office.
Business Office phone:
936.273.7214
Business Office website:
http://www.lonestar.edu/lsc-business-offices.htm
Make LSC part of your story.