ESOL Center & International Student Services
ESOL means "English to Speakers of Other Languages", also known as ESL, "English as a Second Language". The ESOL Center is dedicated to serving students who come to LSC-North Harris to learn more English.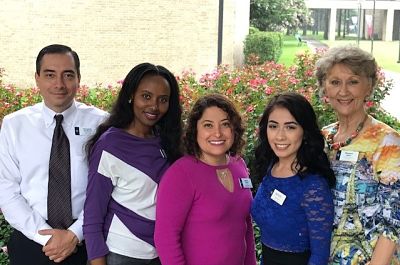 Location:
Student Services Building, Room SS-110
Lone Star College-North Harris
2700 W. W. Thorne Dr.
Houston, TX 77073
See map of campus
ESOL Center Staff
ESOL Student Coordinator

281-765-7822

Se Habla Español.

International Student Specialist

281-618-5716

Se Habla Español.

Academic & International Advisor

281-765-7945

Academic & International Advisor

281-765-7945

Se Habla Español.
ESOL Center services include:
Orientation - Students learn about all the English programs that we offer at LSC-North Harris, how to test and register for classes, & about schedules. We help students get their MyLonestar username and password, student ID, and parking permit.
Applications - New students are assisted to complete an application form, and their information is entered into the system.
Testing - New students are given the Accuplacer placement test to determine their English proficiency level.
Advising - Students are advised which ESOL classes they should take at a convenient schedule.
Registration - Students register for their classes in the ESOL Center. (ESOL student cannot register for classes online). We help students decide whether they need to register as Continuing Education (CE) or as a Credit student (academic).
New Student Registration - Easy Steps to English Class
Come to the ESOL Center during regular hours. No appointment necessary.
Fill out an application form for either Credit or Continuing Education (CE) courses.
Get a permission slip to take the Accuplacer exam.
Go to the Assessment Center in the Student Services Building Room 105 to take the test.
Return to the ESOL Center for the evaluation of your test results and class placement.
Register for ESOL courses at your level.
Remember: Students should register early to guarantee their space in ESOL classes.
Current Students
Students who are already in the ESOL program can visit the ESOL Center to:
Register for ESOL classes
Drop and/or add courses, change levels, change from CE to Credit, etc.
Get a permission slip to take the regular Compass test for college entrance.
Receive advising on career planning and transitioning to college-level classes.
Orientation and information Sessions
The ESOL Center provides an orientation session for new students and an information session for current students each semester. All new F-1 students are required to attend the new student orientation session in their first semester. Orientation includes valuable information about student facilities and expectations on our campus, how to maintain visa status, how to use medical insurance.
The information sessions provide valuable tips and guidelines on transitioning from ESOL to college-level classes. Included are what tests students need to take, how they can take credit classes, what college-level courses can be taken while studying ESOL, basic program information, and how to use the catalog and the credit schedule, applying for financial aid, etc.
*These sessions are scheduled throughout the semester


ESOL Center Support Staff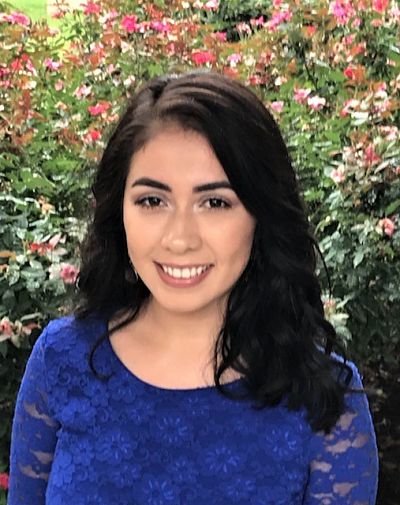 Marlen Rodriguez
Student Assistant
281-765-7822
Se habla español.