Upcoming Auditions
AUDITION INFORMATION: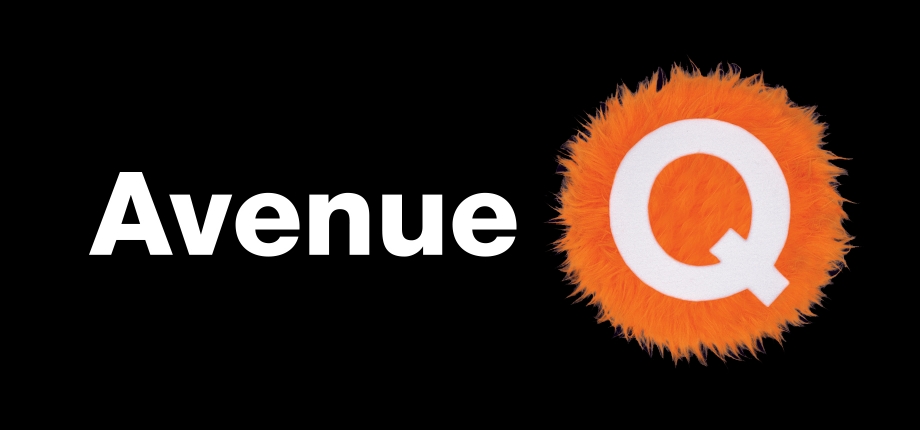 Title: Avenue Q
Music and Lyrics by: Robert Lopez & Jeff Marx
Directed by: John Cash Carpenter
Dates:
Dec 7th & 8th 6pm-9pm - by appointment
Call or email to schedule your audition time
281-765-7963
cash.carpenter@lonestar.edu

Have prepared:
A comedic song from a Broadway Musical
Bring accompaniment music with you - CD / Phone / iPad
The use of a character voice and/or a puppet is highly recommeneded, but not required.
Rehearsals: Jan 9 - Feb 21
Performances: Feb 22 - 26
ANYONE is welcome to audition
this is a non-paying gig

Synopsis:
Winner of the Tony "Triple Crown" for Best Musical, Best Score and Best Book, Avenue Q is part flesh, part felt and packed with heart.
The laugh-out-loud musical tells the timeless story of a recent college grad named Princeton, who moves into a shabby New York apartment all the way out on Avenue Q. He soon discovers that, although the residents seem nice, it's clear that this is not your ordinary neighborhood. Together Princeton and his new-found friends struggle to find jobs, dates and their ever-elusive purpose in life.
Filled with gut-busting humor and a delightfully catchy score, not to mention puppets, Avenue Q is a truly unique show that has quickly become a favorite for audiences everywhere. Although the show addresses humorous adult issues, it is similar to a beloved children's show; a place where puppets are friends, Monsters are good and life lessons are learned.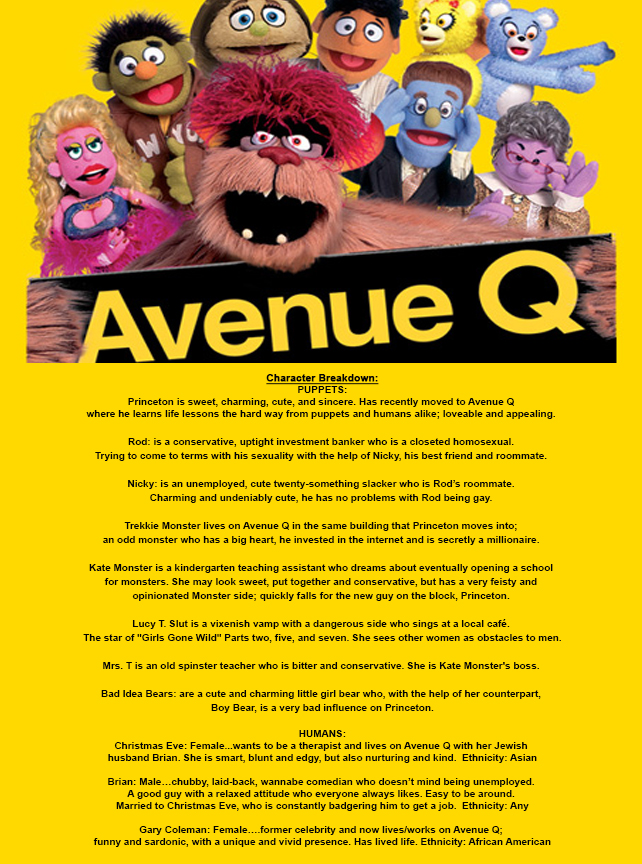 Lone Star College-North Harris
Performing Arts Theater
2700 W. W. Thorne Blvd.
Houston, Texas 77073