Upcoming Auditions
AUDITION INFORMATION: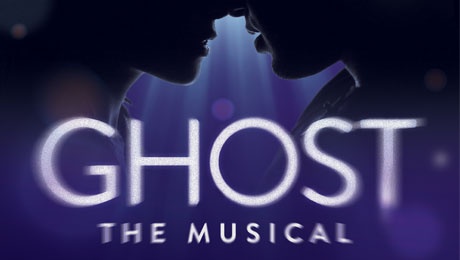 Ghost the Musical Auditions
Based on the Oscar-winning film Ghost
Directed by John Cash Carpenter
Auditions: Lone Star College-North
Performing Arts Theatre
2700 W.W. Thorne Blvd.
Houston, Texas 77073
Wed/March 21st-Singing Auditions 7-10pm (must be scheduled)
Thu/March 22nd-Singing Auditions 7-10pm (must be scheduled)
Fri/March 23rd- Dance Auditions 7-10pm (everyone should attend)
Requirements: One song from a contemporary musical. You must provide accompaniment-IPod/phone/cd.
Headshot highly recommended, but not required.

Everyone who auditions should plan to attend March 23rd for the Dance Audition.
This is a non-paying gig.
Performers of all ethnic and racial background are encouraged to attend.
Please call 281-765-7963 to schedule a singing audition. Or if you have any questions.
Rehearsal/Run Dates:
First Rehearsal March 26th
Show Opens June 26th
Show Closes July 7th
SEEKING:

SAM WHEAT
20-30ish. TENOR. Sam is the hero of our story, an office-worker in New York City, living with his long-term girlfriend, Molly. One day Sam is murdered by Willie Lopez, and as a ghost he seeks the help of a reluctant medium, Oda Mae, to protect Molly when Willie plans to strike again. This character needs to be a strong naturalistic actor and able to interact well with Molly, especially in the romantic scenes. Also needs to be able to move well e.g. in physical theatre transitions and in character movements/illusions.
Vocal Range: G# to Bb
MOLLY JENSEN
20-30ish. Role labeled as a MEZZO. However, should have strong Belt/mix, as well as a strong head voice. Molly is an artist living in New York City with her boyfriend, Sam Wheat, until he's murdered and his ghost comes back to save her. Definitely a strong actor. Able to interact well with Sam and be convincing when playing the grief stricken girlfriend. Be confident in transition from 'in-love to 'broken-hearted'.
Vocal Range: G to Eb
ODA MAE BROWN
30-40ish. MEZZO. Oda Mae Brown works as a spiritual advisor out of a storefront séance parlour in Brooklyn. Though she was told as a child that she had "the gift" by her mother and grandmother (who were both able to communicate with the dead), Oda Mae did not actually experience communication with the spirits until she "met" Sam Wheat during a séance for an unrelated client. Probably not Caucasian. Larger than life character and able to play for laughs but still have some sincerity and truthful moments. Some dancing will be required.
Vocal Range: G to E
CARL BRUNER
20-30ish. BARITONE. Carl Bruner is the main protagonist of the show and good friend and colleague of Sam's. When Sam discovers there are discrepancies in some bank accounts, which actually is a money laundering operation run by Carl, he orders his partner, Willie Lopez to attempt to steal Sam's security codes, which result in Willie killing Sam. Really strong actor and singer who is able to play 'slimy' business man. Needs to be able to transition from aggressive to 'slimy' when seducing Molly. Some physical theatre work needed for transitions. Vocal Range : F to G
WILLIE LOPEZ
20-40ish. When Willie is introduced, he attempts to rob Sam's wallet. This results in a fight, and Sam is killed. EXTREMELY MASCULINE. Intimidating in some way. Is not required to sing.
SUBWAY GHOST
The Subway Ghost helps and teaches Sam to use his ghostly powers. He also thinks that the trains are his. Aggressive 'spooky' but within the realms of truthfulness Good physical actor required as well as physical character work experience.
LOUISE AND CLARA BROWN
20-40ish. AMAZING VOCALISTS. Oda Mae's helpers at her séance parlour. Nice comedy parts, Great singers required. Will also play other roles.
Vocal Range: D to D.
HOSPITAL GHOST
30-50ish. BARITENOR TO AN A. The Hospital Ghost is one of the main ghosts Sam encounters, nice part with some fantastic songs. Is usually played older but not 100% necessary. Great actor & singer required naturalistic with attitude to him while hiding his sadness.
Vocal Range: C to A
ENSEMBLE/CAMEO ROLES (12-20 members)
The following prominent cameo roles: Wallace, Detective Beiderman, Mrs Santiago, Office Assistant, Minister, Ortisha, Orlando, Henry, Furgeson; note: these cameo roles will also comprise members of the ensemble, who will portray Higher Spirits, Parlor Ghosts, Police Officers, Patrons, New Yorkers, and Bankers; all members of the ensemble must be able to sing in a group and should also be able to dance or at least move well; all those auditioning should prepare a 16 – 32 bar cut of a pop, rock, or R&B song in the style of the show. All ethnicities needed.
Please call 281-765-7963 to schedule an audition or if you have any questions.
Lone Star College-North Harris
Performing Arts Theater
2700 W. W. Thorne Blvd.
Houston, Texas 77073
TO SCHEDULE AN AUDITION OR FOR FURTHER INFORMATION:
PLEASE CALL: 281-765-7963 or email me at cash.carpenter@lonestar.edu