Faculty and Staff
Dean
Maribeth Stitt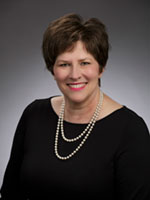 Maribeth Stitt is the dean of the Business, Technology, Communication and Languages Division at Lone Star College-Kingwood. Prior to her current role as dean, she was the founding faculty member and director of the Dental Hygiene Program for 12 years at LSC-Kingwood.
"My passion is changing lives," she said. "Working with an extremely talented and professional faculty affords me the opportunity to continue to change lives."
Stitt earned a Bachelor of Science degree in Dental Hygiene from the Caruth School of Dental Hygiene at Baylor College of Dentistry in Dallas and a Master of Education degree in Allied Health Education and Administration from the University of Houston. Her professional awards include: being the first dental hygiene professor to receive the prestigious John P McGovern Outstanding Teaching Award for the UT School of Dentistry; selected as the Minnie Piper Stevens Professor Nominee from LSC-Kingwood, earning the NISOD Teaching Excellence and winning the John and Suann Rouche League of Innovation Award.
Email: Maribeth.W.Stitt@Lonestar.edu
Phone: 281.312.8420
Office: APA 109B
Web Site
Department Chair
Lisa Hall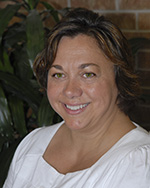 Lisa Hall, professor and department chair of computer information technology, joined LSC-Kingwood in 2009. Hall earned a Bachelor of Science degree in Computer Information Technology from Columbia College and a Master of Arts degree in Teaching from the same institution.
Hall is involved in numerous campus organizations. She is a member of the curriculum team and the workforce council.
"LSC-Kingwood has been far more appreciative of faculty than what I experienced at other institutions. I've always felt welcomed and wanted here," Hall said.
Email: Lisa.M.Hall@lonestar.edu
Phone: 281.312.1773
Office: TIB 205B
Web Site
Faculty
Shawn G. Sedoff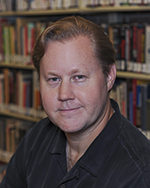 Shawn G. Sedoff, visual communications professor and faculty lead joined LSC-Kingwood in 2006. He obtained a Bachelor of Fine Arts degree from Stephen F. Austin with an emphasis on advertising design.
Sedoff has an array of work experience. He worked at SGS Creative Services; Disney (Theme Park experiences for Tron: Legacy in 2010; he also worked in full 3D animation for Disneyland Paris's Dreams show in 2012. He also worked for Honda, Acura, and Toshiba as in-house art director and animation specialist for movie trailers (1995-1998), the History Channel and countless infomercials. In 2008, we received a Telly Award.
"I love the field of visual communications and its diversity of projects and applications. The artistry of design with purpose combined with the discovery of something that no one has seen before. I love helping students find their creative voice through the creative process. Opening up a student's mind to the possibilities of using their interests and talents to build a career of their choice is the motivation I focus on every day. I find that this 'give and take' approach with the students also fuels my interest in my own creative work and helps me to achieve greater creative heights as well," explained Sedoff.
Email: Shawn.G.Sedoff@lonestar.edu
Phone: 281.312.1742
Office: TIB 201B
Web Site
Zoila Maria Donneys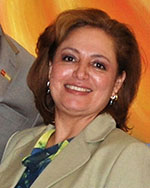 Zoila Maria Donneys, associate professor of visual arts, joined LSC-Kingwood in 2013. Donneys earned a Bachelor of Arts degree in Graphic Design from Belas Artes University in Colombia, South America with an emphasis on Advertising Design. She also holds and a Master of Arts degree in Spanish from Saint Louis University. Donneys has worked in various educational institutions in Missouri and Colombia, South America for more than 15 years. She was employed for more than seven years as a general manager in Artelino Advertising Company and the art department director in El Pais newspaper and B & C Advertising.
"I believe that teaching is a calling, and that calling has been a great purpose in my life. It is building people, and helping them become more of what they are meant to be," Donneys explained. "The best part of my role as a teacher is the giving of myself to others, pouring out my knowledge and experience, to be used up by my students. It is helping, not only the mind, but also the heart. Teachers play a vital role, alongside the parents in shaping the young people of our nation. The most rewarding part of my role is seeing how my students grow mentally, intellectually and physically on behalf of our nation and our world."
Email: Zoila.Donneys-Hale@lonestar.edu
Phone: 281.312.1759
Office: TIB 201C
Staff