Faculty and Staff
Dean
James Stubbs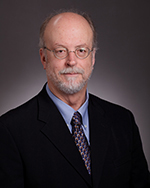 James Stubbs is Dean of Fire Science, Letters, Arts & Kinesiology (FLAK) at Lonestar College - Kingwood. Prior to becoming Dean, he also served as band director and professor of music and directed the Kingwood Big Band, Lone Star College - Kingwood Jazz Ensemble, and the Kingwood Community Symphonic Band.
Prior to his arrival at Lone Star College - Kingwood in 2004, Mr. Stubbs was the director of bands at Navarro College in Corsicana, Texas for fourteen years where he directed the marching band, athletic bands, jazz ensembles, theater orchestras, wind ensembles, and community bands. His teaching duties have included courses in music theory, music appreciation, American music, jazz improvisation, and applied brass.
Prior to his career in higher education, Mr. Stubbs served as a high school band director and applied trumpet educator in high schools in Arkansas, Louisiana, and Texas. He is a native of Pine Bluff, Arkansas and is a graduate of Louisiana Tech University, the University of North Texas, and is a doctoral candidate at Baylor University.
Email: James.D.Stubbs@lonestar.edu
Phone: 281.312.1501
Office: PAC 117-A
Web Site
Interim Department Chair
Anne Amis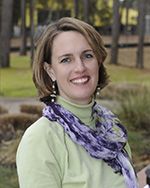 Anne Amis, professor of English to Speakers of Other Languages (ESOL). She joined LSC-Kingwood in 2007. Amis earned a Bachelor of Arts in Spanish from Hendrix College and a Master of Arts in Teaching ESOL from the SIT Graduate Institute.
Amis has presented two papers: "Activities to Energize Academic Writing" at the Texas of English of Other Languages (TESOL) conference in 2011. In addition, she presented "Applying Appreciative Inquiry in an ESOL Writing Class."
In 2012, she was the recipient of the Faculty International Education Grant, Vietnam. She was also honored with the 2011 LSC-Kingwood Faculty Excellence Award.
Amis is a member of the college's Intercultural Student Organization, The Academy and the Behavioral Intervention Team.
"I teach ESOL because it gives me the opportunity to work alongside immigrants and international visitors who are exploring the life-changing gifts and challenges mastering another language provides. As a second-language learner myself, I find the process extremely rich and rewarding," Amis explained. "During my time at LSC-Kingwood, I have always been offered opportunities for personal and professional growth; I love teaching and working here because I am always learning something new, be that a new course I teach a diverse and international student population or professional development activities."
Email: Anne.E.Amis@lonestar.edu
Phone: 281.312.1737
Office: CLB 102-I
Web Site
Faculty
Mari Omori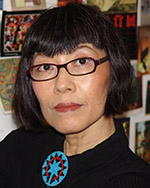 Mari Omori, professor of art, joined LSC-Kingwood in 2001. Omori earned a Bachelor Arts degree from California State University. She also holds a Master of Fine Arts degree from the University of California.
Prior to joining LSC-Kingwood, Omori taught courses in design and drawing at the University of California, California State University and San Diego State University.
Omori is affiliated with a number of art organizations. She is a member of the Art Exhibit Advisory Board at Pearl Fincher Museum of Art in Spring, Texas. She is also a member of the Menil Collection, Museum of Fine Arts Houston, the Asia Society Texas Center, Lawndale Arts Center, Diverseworks, Women and Their Work, Blaffer Art Museum/University of Houston, Japan America Society Houston, Greater Association of Japanese in Houston, and the Asian Pacific American of Houston Association.
"I think the best part of my role is sharing my knowledge and experiences in art to my students and to the community members through instructions and at the same time being an artist, actively making art and exhibiting throughout the United States and internationally," stated Omori.
Email: Mari.Omori@lonestar.edu
Phone: 281.312.1583
Office: CLB 102-A
Web Site
Kelley Revuelto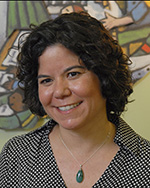 Kelley Revuelto, professor of art history and art appreciation, joined LSC-Kingwood in 2005. Revuelto received a Bachelor of Fine Arts degree in Visual Communications from Texas State University and a Master of Arts degree in Art History from Texas Woman's University.
"I find it insightful to see history expressed through the visual arts. My professional aim is to make the subject matter not only accessible to all students but interesting, "explained Ruvuelto. "My experience at LSC-Kingwood has been rewarding."
Email: Kelley.N.Revuelto@lonestar.edu
Phone: 281.312.1734
Office: CLB 102-D
Web Site
Cory Cryer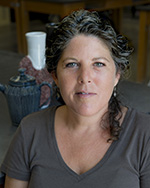 Cory Cryer, professor of art, joined LSC-Kingwood in 2006. Cryer earned a Bachelor of Arts degree in Teaching from Sam Houston State University and a Master of Fine Arts degree from Texas Woman's University.
"I teach ceramics because of its long history and ability to transcend cultural boundaries," explained Cryer.
Email: Cory.R.Cryer@lonestar.edu
Phone: 281.312.1663
Office: CLB 102-B
Web Site
Adjunct Faculty
Staff