Faculty and Staff
Dean
James Stubbs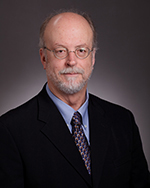 James Stubbs is Dean of Fire Science, Letters, Arts & Kinesiology (FLAK) at Lonestar College - Kingwood. Prior to becoming Dean, he also served as band director and professor of music and directed the Kingwood Big Band, Lone Star College - Kingwood Jazz Ensemble, and the Kingwood Community Symphonic Band.
Prior to his arrival at Lone Star College - Kingwood in 2004, Mr. Stubbs was the director of bands at Navarro College in Corsicana, Texas for fourteen years where he directed the marching band, athletic bands, jazz ensembles, theater orchestras, wind ensembles, and community bands. His teaching duties have included courses in music theory, music appreciation, American music, jazz improvisation, and applied brass.
Prior to his career in higher education, Mr. Stubbs served as a high school band director and applied trumpet educator in high schools in Arkansas, Louisiana, and Texas. He is a native of Pine Bluff, Arkansas and is a graduate of Louisiana Tech University, the University of North Texas, and is a doctoral candidate at Baylor University.
Email: James.D.Stubbs@lonestar.edu
Phone: 281.312.1501
Office: PAC 117-A
Web Site
Department Chair
Jay Whatley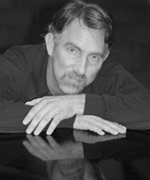 Jay Whatley is Associate Professor of Music and at Lone Star College - Kingwood, where he coordinates the applied keyboard, class piano & theory programs. He holds both the BM & MM in Piano Performance & Pedagogy, and completed coursework for the DMA in Piano Performance & Pedagogy with Betty Mallard, Marth Hilley & Sophia Gilmson, and in Organ Performance with Frank Speller, at the University of Texas at Austin. Additional study and master classes have been with Jane Abbott-Kirk and William Doppmann (piano) and Lenora McCroskey, Jesse Eschbach, and William Mathias (organ).
In high demand as a collaborative artist, chamber musician, & continuo player, Whatley maintains an active & varied career at the state, regional & national levels. He has performed with such notable choral conductors as Robert Sund, Maria Guinand, Craig Jessop, Charles Bruffy, and Sigrid Johnson. He was recently selected to accompany the 2009 Texas Music Educators Association All-State Men's Choir under the direction of Larry Kaptein, and also a large festival choir under the direction of Andre Thomas in February 2009. He collaborated with Allen Hightower and the SHSU Chorale in performance at TMEA (San Antonio) and ACDA (Miami), as well as on the Chorale's tour of Italy. Solo organ recitals include Salzburg's Dome Cathedral and Bath Abbey; he was guest soloist in a performance of Poulenc's Organ Concerto at St. John's Smith Square, London. Along with Dr. Todd Miller, tenor, Marion Russell Dickson, soprano, and Dr. Shannon Hesse, pianist, he will present a program of new American art song in Weill Recital Hall of Carnegie Hall in March 2009.
Whatley is a successful vocal coach and répétiteur, with students repeatedly winning Regional Auditions of the National Association of Teachers of Singing, and also the coveted Grady Harlan Award from the Texoma Region of NATS. His reputation, especially as an interpreter of recitative, has led him to coach both studio artists and principal leads at Houston Grand Opera, and the occasional visiting Metropolitan Opera soprano.
In addition to his busy career as a performer and teacher, Whatley also serves as organist of Cypress Creek Christian Church, home of The Centrum and The Forum concert halls. Under the direction of Clara Lewis, Minister of Music, the Cypress Creek Community Chorale has performed concerts in Bavaria & Salzburg, and London & Bath. The church has embarked on fundraising to culminate in a large concert organ by renowned builder Manuel Rosales.
As an active member of Music Teachers National Association, Texas Music Teachers Association, and Cyress Creek Music Teachers Association, Whatley is in his first year of a three-year appointment as Piano Competitions Chair for TMTA. He is a frequent adjudicator, most recently for the World Piano Pedagogy Conference in Atlanta, with another invitation to adjudicate at the 2008 World Conference in Dallas.
Jay is a familiar face at professional conferences and conventions. He has presented conference sessions for the TMEA and TMTA, as well as performances at TMEA, TMTA, MTNA, and ACDA. He recently accepted an invitation to join the Oxford Round Table, held at Oxford University, where he will present a paper in July 2009. He is an active member of TMEA, TMTA, American Guild of Organists, Phi Mu Alpha Sinfonia, and Mensa, among others.
Email: Jay.K.Whatley@lonestar.edu
Phone: 281.312.1746
Office: MUS 106
Web Site
Faculty
Mari Omori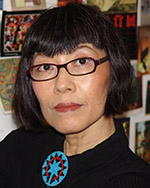 Mari Omori, professor of art, joined LSC-Kingwood in 2001. Omori earned a Bachelor Arts degree from California State University. She also holds a Master of Fine Arts degree from the University of California.
Prior to joining LSC-Kingwood, Omori taught courses in design and drawing at the University of California, California State University and San Diego State University.
Omori is affiliated with a number of art organizations. She is a member of the Art Exhibit Advisory Board at Pearl Fincher Museum of Art in Spring, Texas. She is also a member of the Menil Collection, Museum of Fine Arts Houston, the Asia Society Texas Center, Lawndale Arts Center, Diverseworks, Women and Their Work, Blaffer Art Museum/University of Houston, Japan America Society Houston, Greater Association of Japanese in Houston, and the Asian Pacific American of Houston Association.
"I think the best part of my role is sharing my knowledge and experiences in art to my students and to the community members through instructions and at the same time being an artist, actively making art and exhibiting throughout the United States and internationally," stated Omori.

Email: Mari.Omori@lonestar.edu
Phone: 281.312.1583
Office: CLB 102-A
Web Site
---
Kelley Revuelto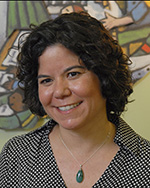 Kelley Revuelto, professor of art history and art appreciation, joined LSC-Kingwood in 2005. Revuelto received a Bachelor of Fine Arts degree in Visual Communications from Texas State University and a Master of Arts degree in Art History from Texas Woman's University.
"I find it insightful to see history expressed through the visual arts. My professional aim is to make the subject matter not only accessible to all students but interesting, "explained Ruvuelto. "My experience at LSC-Kingwood has been rewarding."
Email: Kelley.N.Revuelto@lonestar.edu
Phone: 281.312.1734
Office: CLB 102-D
Web Site
---
Cory Cryer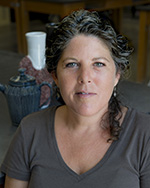 Cory Cryer, professor of art, joined LSC-Kingwood in 2006. Cryer earned a Bachelor of Arts degree in Teaching from Sam Houston State University and a Master of Fine Arts degree from Texas Woman's University.
"I teach ceramics because of its long history and ability to transcend cultural boundaries," explained Cryer.
Email: Cory.R.Cryer@lonestar.edu
Phone: 281.312.1663
Office: CLB 102-B
Web Site
Adjunct Faculty
Staff