LSC-Kingwood Arts
Current Exhibition
Windtopia" and "Renewed", performance, photography and digitally mastered images by Mark Chen and Shiao Nan Chen, through April 3,  Performing Arts Center 114, 281-312-1534.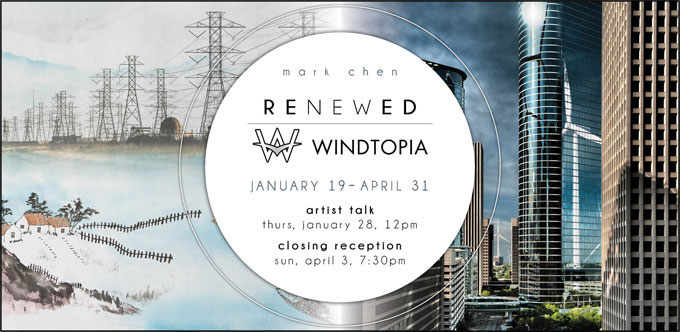 Artist Talks/ Demonstrations by Mark Chen and Shiao Nan Chen February 16 at 3pm and 6pm in the gallery.
Art Gallery
The completed renovations of LSC Kingwood Art Gallery have resulted in a space redesigned to highlight the unique needs of local and international artists. Relocation of the gallery within the Performing Arts Center (formerly Student Fine Arts Center) has resulted in an increase of space, allowing for more diversified exhibition possibilities.
As an educational institution we continue to foster an environment that promotes an interaction and exchange of artistic ideas and expressions. We invite you to participate in this dialogue. Dates and times of gallery openings and artist lectures can be found under the Exhibitions link on the left side bar.
Kristine M. Larson

Director, Fine Arts Gallery

Office: PAC 114D
Email: KC.ArtGallery@lonestar.edu
Phone: (281) 312-1534
Address: 20000 Kingwood Dr., Kingwood, TX 77339

Hours

Monday - Thursday 11:00AM - 5:00PM
Friday - Sunday CLOSED

Social Media