LSC-Kingwood Drama Department
Drama Department - Welcome!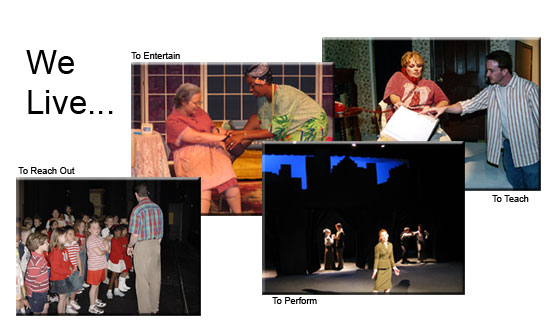 The Drama Department offers a variety of courses that focus on practical training for actors (Acting I & II, Movement, Voice), technicians (Stagecraft I & II, Stage Make-Up, Light/Sound Practicum), and the greater theatre audience (Intro to Theatre & History of Cinema). The department also presents multiple stage productions each year, which put all classroom work and discussion into practice (Practicum classes).
We offer a wide variety of productions for our audiences: Musicals, Comedies, Dramas, Children's shows, a Summer Drama Conservatory show, and our original One-Act Play Festival. Lone Star College-Kingwood actively participates in the Kennedy Center's American College Theatre Festival & the Texas Community College Speech and Theatre Play Festival.
Participation in theatre classes and productions is open to all Lone Star College System students and members of the community.
Courses may be used as Fine Arts credit for all Lone Star College System degree programs as well as transfer credit to four-year degree programs.
Upcoming Performances
April 25
Humble ISD/LSC-Kingwood Fine Arts Festival, 10 am–4 pm, PAC, MUS and SCC buildings. Info: 281-312-1709. Annual event featuring visual and performing arts. Open to public. Festivities include creation stations with take-home art projects, music performances by HISD elementary schools and LSC-Kingwood music students, mini-dance workshops, and student exhibits.
LSC-Kingwood Fine Arts Scholarship