Faculty and Staff
Dean
James Stubbs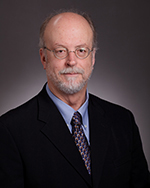 James Stubbs is Dean of Fire Science, Letters, Arts & Kinesiology (FLAK) at Lonestar College - Kingwood. Prior to becoming Dean, he also served as band director and professor of music and directed the Kingwood Big Band, Lone Star College - Kingwood Jazz Ensemble, and the Kingwood Community Symphonic Band.
Prior to his arrival at Lone Star College - Kingwood in 2004, Mr. Stubbs was the director of bands at Navarro College in Corsicana, Texas for fourteen years where he directed the marching band, athletic bands, jazz ensembles, theater orchestras, wind ensembles, and community bands. His teaching duties have included courses in music theory, music appreciation, American music, jazz improvisation, and applied brass.
Prior to his career in higher education, Mr. Stubbs served as a high school band director and applied trumpet educator in high schools in Arkansas, Louisiana, and Texas. He is a native of Pine Bluff, Arkansas and is a graduate of Louisiana Tech University, the University of North Texas, and is a doctoral candidate at Baylor University.
Email: James.D.Stubbs@lonestar.edu
Phone: 281.312.1501
Office: PAC 117-A
Web Site
Department Chair
Jay Whatley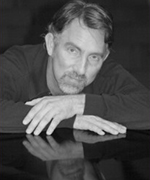 Jay Whatley is Associate Professor of Music and at Lone Star College - Kingwood, where he coordinates the applied keyboard, class piano & theory programs. He holds both the BM & MM in Piano Performance & Pedagogy, and completed coursework for the DMA in Piano Performance & Pedagogy with Betty Mallard, Marth Hilley & Sophia Gilmson, and in Organ Performance with Frank Speller, at the University of Texas at Austin. Additional study and master classes have been with Jane Abbott-Kirk and William Doppmann (piano) and Lenora McCroskey, Jesse Eschbach, and William Mathias (organ).
In high demand as a collaborative artist, chamber musician, & continuo player, Whatley maintains an active & varied career at the state, regional & national levels. He has performed with such notable choral conductors as Robert Sund, Maria Guinand, Craig Jessop, Charles Bruffy, and Sigrid Johnson. He was recently selected to accompany the 2009 Texas Music Educators Association All-State Men's Choir under the direction of Larry Kaptein, and also a large festival choir under the direction of Andre Thomas in February 2009. He collaborated with Allen Hightower and the SHSU Chorale in performance at TMEA (San Antonio) and ACDA (Miami), as well as on the Chorale's tour of Italy. Solo organ recitals include Salzburg's Dome Cathedral and Bath Abbey; he was guest soloist in a performance of Poulenc's Organ Concerto at St. John's Smith Square, London. Along with Dr. Todd Miller, tenor, Marion Russell Dickson, soprano, and Dr. Shannon Hesse, pianist, he will present a program of new American art song in Weill Recital Hall of Carnegie Hall in March 2009.
Whatley is a successful vocal coach and répétiteur, with students repeatedly winning Regional Auditions of the National Association of Teachers of Singing, and also the coveted Grady Harlan Award from the Texoma Region of NATS. His reputation, especially as an interpreter of recitative, has led him to coach both studio artists and principal leads at Houston Grand Opera, and the occasional visiting Metropolitan Opera soprano.
In addition to his busy career as a performer and teacher, Whatley also serves as organist of Cypress Creek Christian Church, home of The Centrum and The Forum concert halls. Under the direction of Clara Lewis, Minister of Music, the Cypress Creek Community Chorale has performed concerts in Bavaria & Salzburg, and London & Bath. The church has embarked on fundraising to culminate in a large concert organ by renowned builder Manuel Rosales.
As an active member of Music Teachers National Association, Texas Music Teachers Association, and Cyress Creek Music Teachers Association, Whatley is in his first year of a three-year appointment as Piano Competitions Chair for TMTA. He is a frequent adjudicator, most recently for the World Piano Pedagogy Conference in Atlanta, with another invitation to adjudicate at the 2008 World Conference in Dallas.
Jay is a familiar face at professional conferences and conventions. He has presented conference sessions for the TMEA and TMTA, as well as performances at TMEA, TMTA, MTNA, and ACDA. He recently accepted an invitation to join the Oxford Round Table, held at Oxford University, where he will present a paper in July 2009. He is an active member of TMEA, TMTA, American Guild of Organists, Phi Mu Alpha Sinfonia, and Mensa, among others.
Email: Jay.K.Whatley@lonestar.edu
Phone: 281.312.1746
Office: MUS 106
Web Site
Faculty
Eric C. Skiles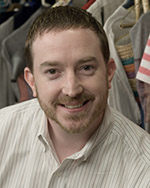 Eric C. Skiles, professor and artistic director of theatre, joined LSC-Kingwood 12 years ago. Skiles earned a Bachelor of Music Education degree in conducting, vocal music and pedagogy from Texas Tech University and a Master of Fine Arts degree in acting and directing from the same institution.
Skiles has presented more than 39 papers at the local, state, regional and national levels. In addition, Skiles has contributed and/or authored more than 20 publications including 18 book reviews for the American Library Association. He also co-authored "Acting Across Disciplines" with Homan and Ellison. Skiles has also written and produced one play, "Across a moonbeam."
Skiles has earned numerous awards. He was recognized for producing "The Vagina Monologues" by the Kennedy Center American College (KC-ACTF) Theatre Festival in 2011. He was also recognized by the KC-ACTF for producing "Gross Indecency: The Three Trials of Oscar Wilde." In 2010, Skiles was recognized with the LSC-Kingwood Faculty Excellence Award.
"I am madly passionate about the world of theatre, and creating unique works of art to share with our students and our community," Skiles explained. "This has been an amazing ride, and the great ride continues. It is a pleasure to work at LSC-Kingwood and be surrounded by other passionate people who care so much for our students and their education."
Email: Eric.C.Skiles@lonestar.edu
Phone: 281.312.1672
Office: PAC 113-A
Web Site
---
Kalliope Vlahos

Kalliope Vlahos received her MFA in Technical Theatre/Lighting Design from the University of Arizona in 2007 and her BA in Technical Theatre from Kent State University in 2004. Kali has been the Technical Director and Lighting/Scenic Designer at LSC-Kingwood for the FLAK Division since the summer of 2007. Over the past 13 years, Kali has had the opportunity to work professionally as a Lighting Designer and Assistant Lighting Designer in theatrical venues across the nation, including, Arizona Theatre Company, Actors Theatre of Phoenix, The Cleveland Playhouse Square's Allen Theatre, Cleveland Public Theatre, Northeast Ohio Dance, The Music Theatre of Wichita & Loessin Theatre.
To note a few of Kali's accomplishments: Kali has had the occasion to work with world renowned director Ping Chong and lighting/scenic designer Randy Ward on an original production titled Blind Ness, which toured to the Off-Broadway Theatre La MaMa E.T.C. She was also fortunate enough to produce the Lighting Design for a section of the dance collaboration The Icarus Project, choreographed by internationally recognized choreographer Chug-Fu Chang, for The Cleveland Playhouse in Cleveland, Ohio. Also, in the fall of 2011, Kali directed and designed LSC-K production of The Vagina Monologues which was "held for consideration" in the Kennedy Center-American College Theatre Festival competition. She received Meritorious Achievement awards in three areas: lighting design, sound design and projection design.
Kali takes great pleasure in contributing her ambition, passion and skill to the collaborative process of the staged arts, and is able to share these things not only through the art of design, but also through the art of teaching (Stage Craft and Lighting/Sound Practicum classes).
Email: Kalliope.Vlahos@lonestar.edu
Technician, Stage Productions
Phone: 281.312.1533
Office: PAC 102-E
Web Site
Adjunct Faculty
Staff