LSC-University Park Clubs
Academic
Chess Club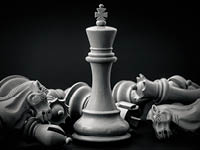 The Chess Club promotes strategic and mental excellence through chess and multiple opportunities to interact with other students.
Advisors: Roger Rodriguez and Kevin Tucker
Fine Arts Club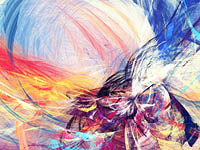 The Fine Arts Club provides a creative environment for students to dive into the rich culture of the arts. Students are given opportunities to explore different forms of artistry, build collaborative relationships and heighten interest and awareness for all forms of creative expression.
Advisor: Vanessa Voss
Innovation Club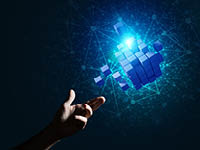 Through the exploration of technology (robotics, AR and VR), Innovation Club members gain new skills and a deeper understanding of technologies in current and future professions utilizing both Computer Science and Engineering areas of expertise. The club offer hands-on opportunities for club members to build technology, program technology, as well as research and assess projects in teams and as individuals.
Advisor: Alan Gandy
Justice Agents of Change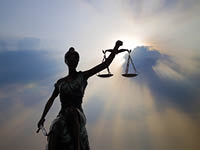 The Justice Agents of Change Club provides opportunities for students interested in learning more about careers in law enforcement, criminology and related fields. The goal is to promote awareness of current community issues, discuss how to better the community and share knowledge and ideas to change the criminal justice system.
Advisor: Jermaine Johnson and Alicia Godoy
Psych! Inc.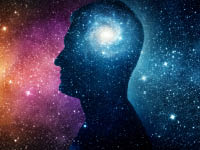 Psych! Inc. explores the field of psychology and famous experiments, and provides programs and events for students. The club is open to all students who are interested in psychology.
Advisor: Joseph Butler & John Starne
Stem Scholars of America (SSA)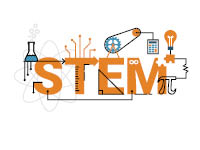 SSA is here to inspire, aid and educate students who want to enter the STEM field. SSA provides volunteer and outreach opportunities for students to explore STEM-based disciplines and careers.
Advisor: Erandi Mayadunne
Student Business Organization (SBO)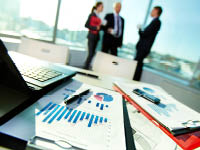 SBO serves as a networking outlet for students interested in the business field. Members learn various key strategies and objectives which teach beneficial business habits.
Advisors: Sheryl Jimerson and Maurica Vickerson
Teachers2B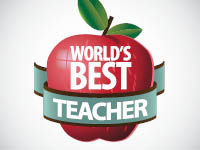 Teachers2B offers professional and personal growth opportunities for students who are interested in the education field. Members learn about education programs and transfer options, meet fellow future teachers and engage in community service projects catered to EC-12th grade children.
Advisor: Lisa Hill
The Free Radicals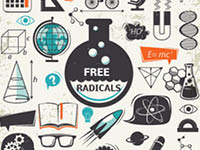 The Free Radicals is a club for students who have an interest in chemistry. The club promotes interest by stimulating scientific curiosity and provides members ample volunteer opportunities for community involvement. Members also develop strong leadership skills, which lead to merit award opportunities.
Advisor: Pamela Auburn
The Puente Club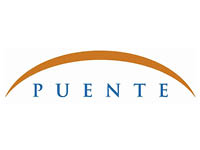 A social group of diverse students using team building, support, community service and networking to develop life and career success.
Advisor: Shannon Hausinger, Paula Khalaf, & Leslie Machado
The Spectator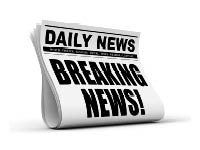 The Spectator is a journalism club focused on reporting club events on campus. The club is open to all students who are interested in developing skills in the field of journalism.
Advisor: Ivan Ramos Medina
Uproar Publications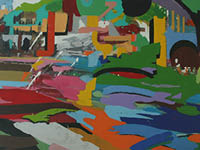 "Uproar" is the literary/arts magazine of LSC-University Park that is published each spring. All students are encouraged to submit personal work such as writing, photography and art that may be featured in the magazine.
Advisors: David Miller and Greg Oaks
University Park Historical Society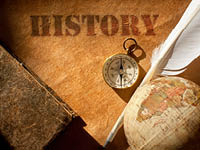 Members of the University Park Historical Society use history as a tool to raise awareness of contemporary social, political and cultural issues around the world. Members explore documents, artifacts and events in history to understand how the past has shaped the future and what lessons can be learned.
Advisor: Kevin Tucker
Young Men of Honor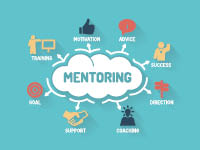 Young Men of Honor is a club that serves as a catalyst to increase the retention, persistence, and graduation rates of minority students. This club acts as a peer-mentoring program in which the club will bring in speakers from different fields to create an engaging environment to help students grow as leaders.
Advisor: Joseph Butler & Jermaine Johnson
Cultural
Black Student Union (BSU)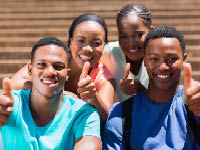 BSU provides opportunities for students to express their views concerning current events, academics, cultural arts and campus life. Students of all races are welcome to celebrate black culture, lifestyles and history, as well as participate in volunteer opportunities in African-American communities.
Advisor: Kevin Carreathers, Matthew Oseni and Ashlynn Caldwell
International Studies Club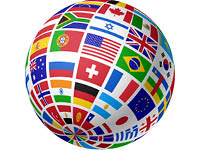 The International Studies Club brings together students who are interested in international studies and travel. Students participate in an array of cultural events, interact with international students, all while learning more about the study abroad program and international studies degree.
Advisor: Julie Katzoff
Honor Society
Health Occupations Students of America (HOSA)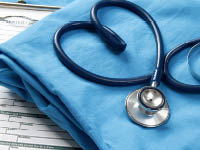 HOSA provides opportunities for students who are interested in the medical field by helping them develop professional networking relationships in the medical community. HOSA members enjoy opportunities to hear various guest speakers and volunteer for local community projects, both on and off-campus.
Advisors: Michael Elder and Sonal Tonger
Honors College Student Organization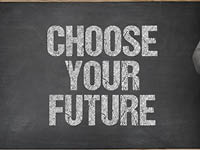 The LSC-University Park Honors College is an academic program designed for high-achieving students seeking to improve their college transcripts with challenging coursework across all disciplines. Students take an active role in honors programs and activities, which aim to help develop strong research and leadership skills.
Advisor: Brian Kyser
National Society of Collegiate Scholars (NSCS)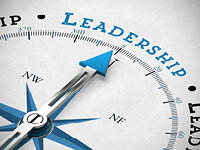 NSCS is an honors organization that recognizes and elevates high-achieving students on more than 300 university and community college campuses nationwide. NSCS provides career and graduate school connections, leadership and service opportunities and awards $1,000,000 in scholarships annually. NSCS members are deeply committed to scholarship, leadership and service and, as a result, are impacting their campus and local communities every day.
Advisor: Nicole Stalnaker, and Sandra Van Alstine
Phi Theta Kappa Honor Society (PTK)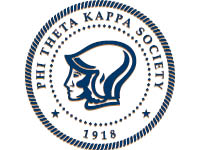 PTK at LSC-University Park is an active, high-achieving chapter committed to student excellence. PTK members have the opportunity to travel and present at regional and national conferences, take part in campus service projects and build their leadership skills. PTK membership is extended by invitation.
Advisors: Frank Rodriguez, Heather Brasher and Christopher Allen
Psi Beta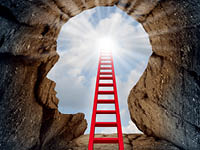 Psi Beta is a scholastic honor society that recognizes academic achievement among students in the field of psychology. This chapter of the national organization encourages professional development and psychological literacy for students through scholarships, leadership, research and community service.
Advisor: TBA
Social
Generic Gaming (GG)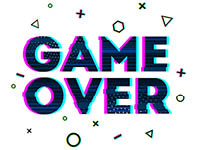 The GG club provides entertainment for students who have a passion for gaming. Members meet and play a variety of games in a friendly environment.
Advisor: Christina Cross
Great Outdoors Club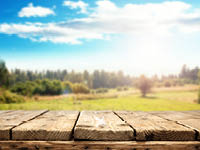 This club gives students opportunities to combine interests in nature, geology and community service while enjoying the great outdoors. Club members participate in varied outdoor activities, such as camping, kayaking, hiking, exploring and hammocking.
Advisors: Bryn Benford and Heather Brasher
Leo's Pets Alive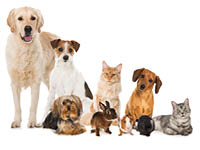 The purpose of Leo's Pets Alive is to educate, support and advocate for animal rights by communicating the importance of taking care of animals and by working alongside Houston Pets Alive. We look forward to increasing knowledge on campus about animal rescue centers and how to contribute to the cause.
Advisor: Sandra Van Alstine & Melissa Gatlin
LGBTQ+ Coalition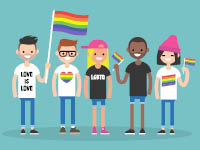 The LGBTQ+ Coalition provides support and acceptance to every student on campus, regardless of identity, orientation, or questioning status. Our mission is to provide resources, connections, and promote the rights of the LGBTQ+ community.
Advisor: Aaron Alon & Jamie Stoops
Student Activities Board (SAB)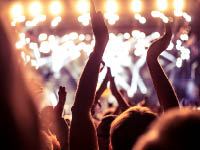 SAB enriches the student experience through holistic programs and campus activities. SAB works to create activities for the entire student body that are fun, engaging and connect students to LSC-University Park.
Advisor: Sarah Ray
Student Ambassadors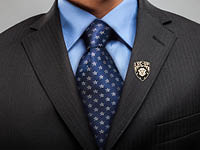 Student Ambassadors are LSC-University Park's student representatives, serving as liaisons between current LSC-University Park students, future students and the LSC-University Park community. Ambassadors act as hosts for university functions, including banquets, luncheons, special events, meetings, visitation days, orientations and career fairs.
Advisor: Sheryl Jimerson
Student Government Association (SGA)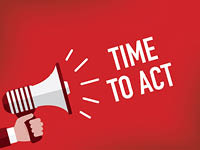 SGA is the voice of LSC-University Park students and works to address campus needs. This group of elected individuals provides opportunities for leadership and personal development and is committed to addressing student issues and concerns.
Advisor: Jennifer Ross
Sport
Men's Soccer Club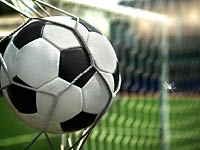 The Men's Soccer Club is an intramural sports team that plays in a regional soccer league. Tryouts are held in the fall for those interested in joining the team.
Contact the Office of Student Life
Religious
The Core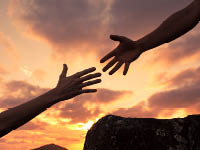 The Core is a Christian club for students who want to join others as they worship and learn more about their faith.
Advisor: Tessa Carrera and Mylea Johnson