LSC-Montgomery Art Club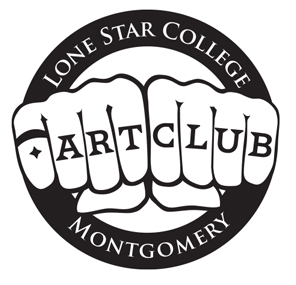 Art Club is a group of artist, non-artist, game designers, makers, illustrators, photographers, and everyday students at Lone Star College-Montgomery getting together and doing creative and new projects to broaden their scope of creativity while also being in a place for a fun social setting. We encourage the art of trying something new, whether that is doing henna tattoos or print making. Aside from our meetings every other Friday, we have at least two art-related fundraisers every semester to give our club exposure and to raise money for big events. The biggest event Art Club hosts is the Artist Talk, where we present an established artist to speak into the creative life and future careers of the students from art club and all of Lone Star. At the end of the day, art club is about finding friends and finding creativity, so if art is your life or all you can do is stick figures- you are perfect for art club.
Contacts
For more information contact the Art Club!
Art Club President Joy enjoythebluebird@gmail.com or
Mead McLean (Art Club Faculty Advisor)
Associate Professor of Art
Mead.L.McLean@lonestar.edu
Events
Don't miss our next Artist Talk with Andy J. Miller! Andy J. Miller was born in Indiana, went to middle school in Western New York, to high school in Indiana, and to the University of Huddersfield in the United Kingdom. He is most known for his side projects and books; The Indie Rock Coloring Book, the collaborative Color Me _____ exhibit with Andrew Neyer, the daily drawing project NOD and his Creative Pep Talk podcast.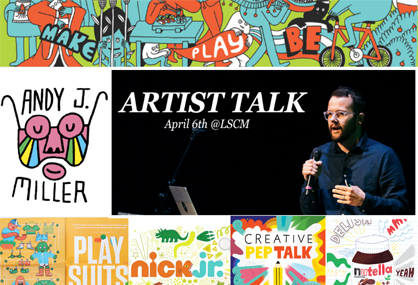 Thanks to all who supported our henna fundraiser and made it a huge success!