Grit Summit 2017 Speakers and Presenters
Welcome Message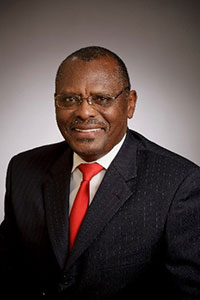 Dr. Alton Smith
Alton Smith was elected to district 3 of The Lone Star College System Board of Trustees on November 4, 2014. He currently serves at board chair. Alton and his wife, Marjorie (46 years) have two children, Tisha and Todd.
After completing his undergraduate degree from Southern University in Baton Rouge, Louisiana, Alton spent more than 30 years in the private sector in human resources with Shell Oil Company. During his tenure with Shell Oil, he completed his MBA degree and a certification to teach Special Education (K-12). Becoming a certified teacher has been Alton's lifelong dream.
Following a successful career with Shell Oil Company, Alton became an educator in 1997. He spent 14 years with Goose Creek Consolidated Independent School District and Klein Independent School district as a teacher, department chair, Assistant Principal, Principal, and Director Human Resources. During this same 14 year period, he completed his certifications in school counseling and principalship and his Ed.D degree.
In October, 2005, Alton became a member of the Aldine Independent School District Board of Trustees. He has held all of the officer positions on the Aldine Board along with chairing several key committees. He has been a strong advocate for public education at the local, state, and national levels.
Alton is a member of the Living Word Fellowship Church, Kappa Alpha Psi Fraternity, Southern University Alumni Association, Greater Inwood Partnership, Precinct Judge 594 and various other organizations and clubs.
Alton wants to be known as a person that is passionate about education and training for all.
Keynote Address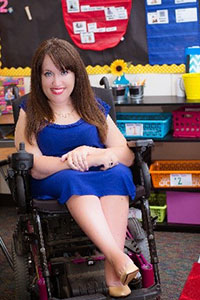 Angela Wrigglesworth
Angela Wrigglesworth is a native Houstonian with a bachelor's degree in elementary education from Texas A&M and a master's degree in special education from the University of St. Thomas. She is a third grade teacher in the Houston independent school district, and was awarded the 2004 Houston Chronicle Crystal Teacher Award, recognized by Who's Who Among American Teachers in 2005, and honored as Klein ISD's 2012 Teacher of the Year. Ms. Wrigglesworth is involved in a number of philanthropic organizations and committees including the Camp for All and the Muscular Dystrophy Association. As a keynote speaker across the country, Angela Wrigglesworth has been able to share her philosophy spoken beautifully by famous basketball coach John Wooden that, "Things turn out best for those who make the best of the way things turn out."
The Inside Truth About GRIT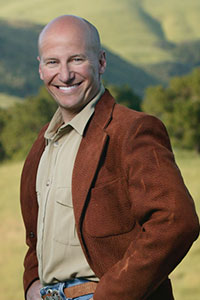 Dr. Paul G. Stoltz
Dr. Paul G. Stoltz is considered the world's leading authority on the integration and application of grit and resilience. He is author of five international bestselling books on the subject—printed in 17 languages—was voted by HR Magazine as "One of the Top 10 most influential global thinkers," and by Executive Excellence as "One of the 100 Most Influential Thinkers of Our Time." In newest book, GRIT—The New Science of What it Takes to Persevere, Flourish, Succeed, he pioneers the first validated construct and method in existence for growing both the quantity and quality of one's GRIT.
Dr. Stoltz has served as faculty for MIT's acclaimed entrepreneurship program and for Carnegie Mellon's distinguished Global Leaders Program, where his AQ and GRIT-related methods and assessments have been used to equip tomorrow's leaders and entrepreneurs. Harvard Business School has selected and incorporated Dr. Stoltz's Adversity Quotient® tools and methods into it's top-rated MBA and Executive Education programs, and is featuring Dr. Stoltz's newest work on GRIT in a new video series for Harvard Business Review.
Dr. Stoltz has also been a member of Stanford University's Distinguished Leaders Lecture Series, was selected as the Millennial Thinker for Singapore, "Thought Leader of the Year" in Hong Kong, and is a top-rated international faculty member for the Young Presidents' Organization. He has guest lectured for Princeton, INSEAD, and Cornell, and has been a featured blogger and author for both the Harvard Business Review and Psychology Today.
Dr. Stoltz has been the founder and CEO of PEAK Learning, Inc., a global research and consulting firm, since 1987, through which he coaches, consults, teaches, and collaborates with top leaders, thinkers, and influencers within a broad range of organizations from start-ups and NGO's to the Fortune 50 on six continents. He is also the founder and managing director of the GRIT Institute and Global Resilience Institute, both worldwide research collaboratives for exploring and advancing the frontiers of human endeavor.
Today, GRIT and AQ are the most widely adopted methods of their kind in the world for measurably enhancing one's resilience, agility, and GRIT—currently in use by industry-leading companies, top institutions, and many governments in 137 countries across six continents.
Dr. Stoltz is frequently featured in the world's top media. Examples include the major news shows CNN, CNBC, ABC, Sky News, Business News Network, NBC Nightly News, Public Broadcast Service (PBS), as well as the biggest daytime shows such as the Today Show, and multiple appearances on Oprah. You will also find Dr. Stoltz quoted in the major press, worldwide, including Wall Street Journal, Harvard Management Update, Investor's Business Daily, Yahoo! Finance, Asia 21, Inc., Washington Post, Los Angeles Times, Singapore Straits Times, The Australian Financial Review, Success Magazine, Entrepreneur Magazine, Boss Magazine, The Drucker Foundation's prestigious Leader to Leader and other publications.
Dr. Stoltz received his bachelor's degree in Organizational Communication and Economics from the University of California, as well as his business, leadership, and social sciences interdisciplinary master's and Ph.D. from the University of Minnesota. PEAK Learning's international headquarters is situated in the coastal mountains of San Luis Obispo, California, where Dr. Stoltz resides with his family, who were honored by USA Today as "America's Most Creative Family."
Breakout Session Presenters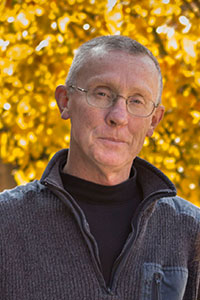 David E. Birch
LSC-Tomball professor of government and politics; Coordinator for the LSC-Tomball Center for International Studies and co-advisor for Model United Nations program.
Mario Castillo
Mario K. Castillo is the Chief Operating Officer and General Counsel at Lone Star College, overseeing the Division of Legal and Regulatory Affairs and the Division of Workforce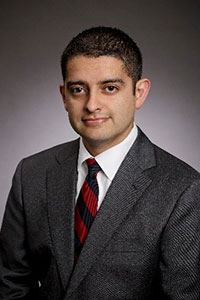 Education and Corporate Partnerships. Mr. Castillo is Board Certified in Labor and Employment Law and has published law review articles on employment law and the intersection of immigration and criminal law. He is also the author of The Employer Mandate Handbook, now in its third edition, a guide to the Affordable Care Act for employers.
Prior to joining Lone Star College, Mr. Castillo was a partner at Monty & Ramirez LLP, a Houston law firm specializing in labor and employment law. He has also served as a briefing attorney for the Honorable Felix Recio, now retired, of the Southern District of Texas, and as an adjunct instructor in criminal law at the University of Texas at Brownsville.
Mr. Castillo, a Dallas native, received his Bachelor of Arts in Government from the University of Texas at Austin before earning his Juris Doctorate from the Maurer School of Law at Indiana University, where he worked as a research assistant throughout law school.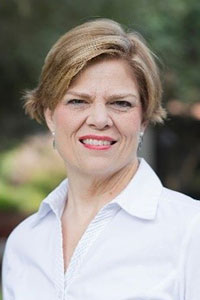 Amy Cook
Amy Cook has been part of Lone Star College-Tomball since 2011 and is currently the Coordinator of the Extended Learning Center. She has been married for 26 years and has four daughters, ranging in age from 15 to 23. Her priorities include living with faith, integrity, and responsibility.
Amy has always had a love-hate relationship with exercise and eating right. She loves how she feels when she's on the right track, but hates getting up at 4:30am to work out! Amy is excited to share how Grit enabled her to accomplish a lifelong goal and to encourage others to pursue a "Gritty" life.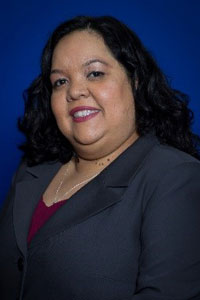 Janie Filoteo
Janie Filoteo is a professor of sociology at Lone Star College-Tomball. She earned her BA and MA from Our Lady of the Lake University and a PhD in sociology from Texas A&M University. She was a fan of television before she even realized what being a fan meant. She has been watching reality television since its 2nd generation inception. While in grad school, she discovered that she was able to be academically view television while simultaneously remaining a fan though aca-fan scholarship. Since then utilizing this perspective her research interests involve television, reality television, and its portrayals particularly as related to race and ethnicity, gender, and class.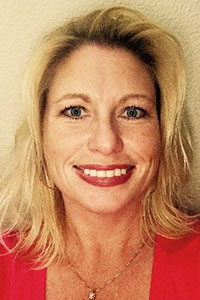 Ginger K. Fray
Ginger K. Fray is an English professor who works with college students to help them not only develop their professional reading and writing skills but also to realize the limitless possibilities that an education provides. By incorporating active learning and student driven techniques which focus on the GRIT components, her student success rate has risen along with her passion for helping students achieve their best. Currently, Ginger is an adjunct professor of English with Lone Star College at the Tomball Campus and Greenspoint and Victory Centers for both onsite and online classes while also serving on various committees and as a Student Success Initiative mentor. Additionally, she is a den leader and the fundraising committee chair for son's Cub Scouts' pack. Ginger holds a BA and MA in English from Sam Houston State University.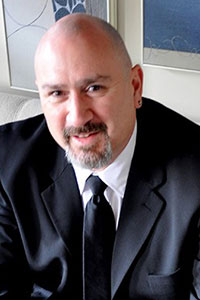 Scott R. Furtwengler, Ph.D.
Dr. Scott R. Furtwengler is an educational psychologist and researcher in Houston. He is the founder of Apollo Analytics, LLC and a lecturer in Educational Psychology at the University of Houston, where he earned a PhD in Educational Psychology & Individual Differences, specializing in Learning & Development. He has served in higher education for over twenty years, predominantly as an administrator for post-secondary honors programs, including serving in the role of Dean of the Honors Program at San Jacinto College. His research interests include theories of motivation, achievement goals, and psychological factors related to academic, personal, and professional success.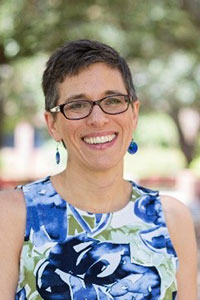 Margaret Jelinek Lewis
This is Margaret's 25th Fall semester teaching General Psychology; she also teaches Lifespan Development and Human Sexuality, which she has been teaching in some form or another since age three. Over the past three years, she has lived in Scotland and Denmark while teaching online for LSC-Tomball. While abroad, she helped her family become more resilient and developed principles for embracing change while maintaining continuity during their overseas adventures.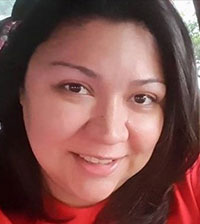 Priscilla A. Martin, MS/Psyc
Priscilla Martin was born in Houston and raised in the Humble area. She married her high school sweetheart and is a proud mom of two beautiful children. Her educational background includes degrees from Lone Star College, Sam Houston State University, and the University of Phoenix. Currently she works for Lone Star College in the Office of Strategic Planning and Assessment. Her hobbies outside of work include volunteering at her church, spending time with her family, and reading.
Melissa McCartney, Ed.D, Leslie Mosley,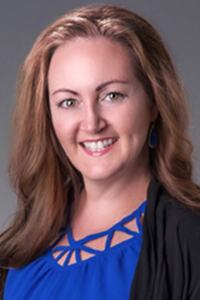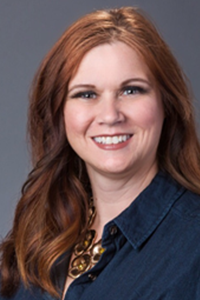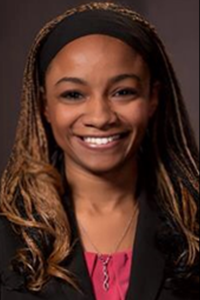 & Marlene Blake
Leslie is an instructional designer in higher education, where she specializes in creating student support resources and faculty development courses. Focusing on the learner experience, she strives to deliver engaging content that answers the "What's in it for me?" question. Leslie is a lifelong learner who enjoys listening to audiobooks, swimming with her kids, and daydreaming about foreign travel adventures in places far cooler than Arizona.
Melissa is dedicated educator committed to change education for the better by providing the highest quality education and training to all individuals. She believes education is a vehicle to change the quality of life for individuals. She is an optimist focused on big goals with innovative solutions. Originally from the Pacific Northwest, she traded evergreens for cacti and now enjoy painting, yoga, traveling and spending time with her husband and son.
Marlene Blake's career in higher education spans 13 years in various roles including teaching for 9 years. She is completing her doctoral dissertation with a grit mindset. She reminds herself that she CAN do this and ultimately all things will go well.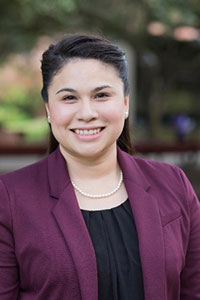 Magdalena Mendoza
Magdalena Mendoza serves as the Program Manager for the Center for Leadership, Academic and Student Success at Lone Star College-Tomball. Within this capacity, she is responsible for implementing and managing all Title V Grant initiatives which focus on providing students holistic support from application to graduation.
Prior to serving as a Program Manager, she worked as an academic advisor at University of Houston-Downtown and Lone Star College-Tomball. She received her Associates of Science from Lone Star College, her Bachelors of Science in Psychology at the University of Houston-Downtown, and her Masters of Science in Educational Administration with a specialization in Student Affairs Administration in Higher Education from Texas A&M University.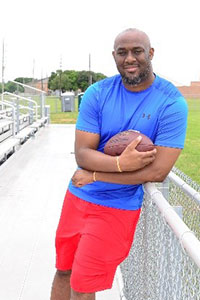 Michael Robinson
Michael Robinson began his athletic career as a multi-sport athlete in a Class 6A high school. He later attended college on an athletic scholarship at a Division 3 school. He was able to translate his insights from sports into later success in the workplace. In order to increase his skill-set, he has trained as a mentor for at risk youth as well as joined the ranks of foster parenting over the past 7 years. 2016 was the inception of his business Ascension Athletics & Mentoring, which partners youth athletics and life skill-building.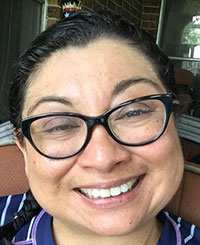 Sharon Stefan
I'm a mathematics professor at Lone Star College-CyFair. I am interested in how to help my students succeed in my classes and become overall successful in their careers.