Study Abroad in Italy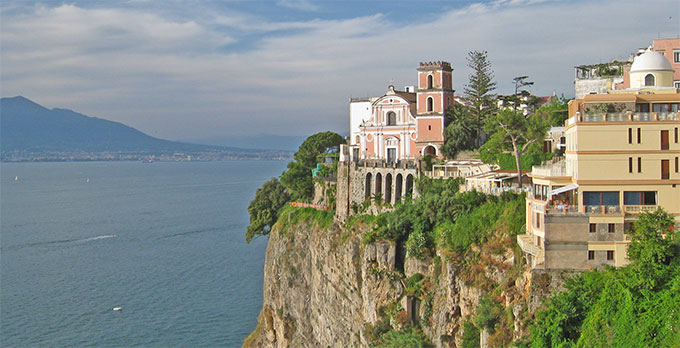 Collegio con Vista: Vesuvius, Pompeii, and Rome
Please choose your Program of Courses:
1. Cohort A
PSYC 2301: General Psychology +

ENGL 2341 Forms of Literature +

PHED 1164: Introduction to Physical Fitness & Wellness
2. Cohort B
GEOG 1301: Physical Geography +

ANTH 2302: Introduction to Archeology +

PHED 1164: Introduction to Physical Fitness & Wellness
Program Details
Credits Earned: 7 credits available

Course start date: May - June

Semester Program Begins: Summer I

Semester Program Ends: Summer I

Course length: 7 weeks

Time abroad (included in course length): 18 days; Total travel time is 18 days.

Program Highlights: Mt. Vesuvius, Pompeii, Herculaneum, The Gulf of Naples, The Amalfi Coast, Naples, Sorrento, Rome, The Vatican, The Colosseum, The Sistine Chapel

Approximate program fee: $3,280. Significant financial awards available! Apply Today! Go to the Study Abroad Student Financial Award International Partnerships Application for Italy and Chile

Notes regarding fee: Includes airfare, lodging, meals, transfers and required trip activities. Does not include tuition, books/supplies/equipment, personal expenses, passport, any required visa fees or vaccinations.

This course is open to students from all Lone Star College campuses. There will be required course meetings before and/or after the trip at a LSC-CyFair location to be determined.
For additional information or to apply, please email: andrea.holliger@lonestar.edu
Request more information about LSC Study Abroad Courses
Winter-Mini: Applications closing soon!