Supplier Diversity
Our Supplier Diversity Department was established to assist with Supplier Diversity Inclusion. By building and sustaining the Houston business community through effective inclusion initiatives, we help Historically Underutilized businesses (HUBs) minority, women, veteran, business enterprises (MWVBE) grow.
Throughout the years, we have established long lasting relationships with various minority commerce's, programs, and licensing agencies in a conscious effort to assist and recruit diverse suppliers.
Why spend with Diverse Businesses?
Spend with such businesses results in:
Equity and inclusion for businesses often left out of the supplier base
Economic benefit for local socio-economic communities
Agile service providers with an eagerness to efficiently and accurately get products and services to us
Resiliency in the face of changing campus needs
Cultivation of sustainable partnerships with campus departments
HUB Subcontracting Plan Overview
When a vendor is awarded more than $50,000, they are required to submit a HUB Subcontracting Plan to Lone Star College. Minority businesses create jobs in minority communities and help build wealth among communities as a whole.
Situations requiring that a plan be developed:
Voters approved a $485 million bond in Nov. 2014.
Of the $485 million, $290 million will include building projects.
Lone Star College has developed a goal-oriented program to use certified HUB and small business.
We actively solicit such participation in conjunction with the $485 million 2014 Bond Program construction and supporting projects.
Find Us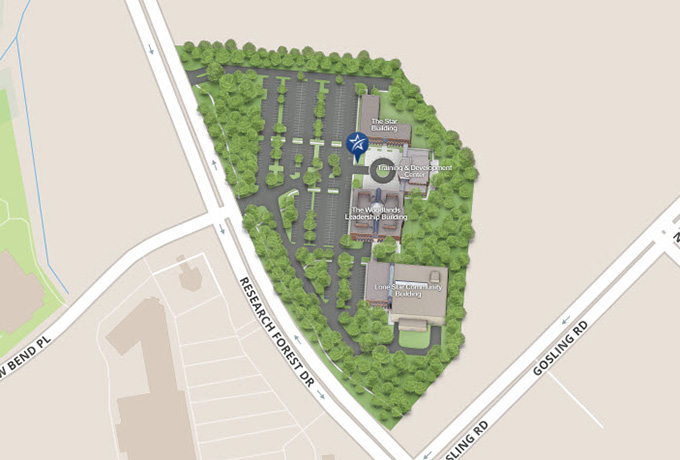 5000 Research Forest Dr.
Mail Code WLB Supplier Diversity
The Woodlands, TX 77381-4356
Suggestions/Feedback
Thanks for taking the time to give us suggestions/feedback. Please be as specific as possible.
Contact Information
Office E-mail:
SupplierDiversity@LoneStar.edu
Monica Campana
Supplier Diversity Director
832-813-6826
Samantha Chapa
Supplier Diversity Manager
832-813-6848
Lyzette Munoz
Supplier Diversity Analyst III
832-813-6782
Address:
5000 Research Forest Dr.
Mail Code WLB Supplier Diversity
The Woodlands, TX 77381-4356