Achieving the Dream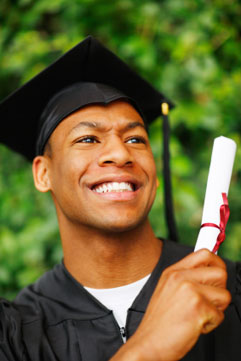 Achieving the Dream:  Community Colleges Count
Achieving the Dream is a long-term national initiative to help more community college students succeed — particularly those students who traditionally face the most significant barriers to success, including students of color, low-income students, and first generation college students. The initiative is built on the belief that broad institutional change, informed by student achievement data, is critical to significantly improving student success rates.
Visit the Achieving the Dream National Site
This national initiative has grown to include 102 institutions in 22 states.  Lone Star College has received funding from the Houston Endowment Foundation to join in this exciting endeavor. As part of the Achieving the Dream initiative, we will be working to improve student achievement by making lasting changes in both our practices and culture.
Lone Star College staff and faculty identified five critical target areas:
Completion of developmental math, reading and writing sequence;
Transition from developmental into college algebra and Composition I;
Completion of two critical gatekeeper courses- College algebra and English Composition I;
Fall to fall retention/persistence; and
Student completion and success rates.
Each semester data is collected and analyzed with regard to each of our chosen initiatives.  The results are reviewed and possible modifications are proposed.  The continuous evaluation allows Lone Star College to continue increasing student success.