Faculty and Staff
Dean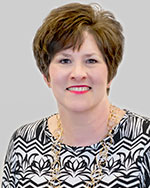 Maribeth Stitt is the dean of the Business, Technology, Communication and Languages Division at Lone Star College-Kingwood. Prior to her current role as dean, she was the founding faculty member and director of the Dental Hygiene Program for 12 years at LSC-Kingwood.
"My passion is changing lives," she said. "Working with an extremely talented and professional faculty affords me the opportunity to continue to change lives."
Stitt earned a Bachelor of Science degree in Dental Hygiene from the Caruth School of Dental Hygiene at Baylor College of Dentistry in Dallas and a Master of Education degree in Allied Health Education and Administration from the University of Houston. Her professional awards include: being the first dental hygiene professor to receive the prestigious John P McGovern Outstanding Teaching Award for the UT School of Dentistry; selected as the Minnie Piper Stevens Professor Nominee from LSC-Kingwood, earning the NISOD Teaching Excellence and winning the John and Suann Rouche League of Innovation Award.
Email: Maribeth.Stitt@lonestar.edu
Phone: 281.312.8420
Office: ADM 209D
Web Site
Department Chair
Roger Chambers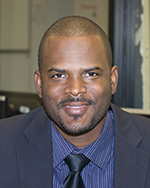 Roger Chambers, associate professor of computer information technology, joined LSC-Kingwood in 2011. Chambers earned a Bachelor of Science degree in computer science from Prairie View A&M University. He also obtained a Master of Science degree in software engineering from the University of Houston Clear Lake.
Chambers has worked at a number of businesses that included Vision Media One, Inc., JB Financial and Nokia Mobile Phones. He is a member of the Alpha Phi Alpha Fraternity, Inc.
"It is an absolute pleasure working at LSC-Kingwood. The environment is a quiet and typically low stressed environment. The quality of student is at a high level and make teaching a bit easier than other institutions I have worked for," Chambers stated.
Email: Roger.Chambers@lonestar.edu
Phone: 281.312.1711
Office: ADM 205A
Faculty
Michael Griffith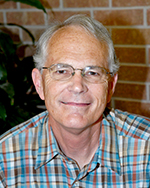 Michael Griffith, professor of marketing/management, joined LSC-Kingwood in 2009. Griffith earned a Bachelor of Science degree in Business Management from Oklahoma Christian University and a Master of Business Administration degree from Sam Houston State University. In addition, he is working toward a doctoral degree from Trident University International.
Griffith, who was awarded the "Faculty Member of the Year Award," is advisor to the Students in Free Enterprise/Enactus Team. "I've been teaching for more than 25 years, and it's rewarding to share the experience with students. Teaching business allows me to combine two things I love: business and teaching. LSC-Kingwood has the best interests of the student at heart and work hard to help them improve their lives."
Email: Michael.D.Griffith@lonestar.edu
Phone: 281.312.1712
Office: ADM 205-F
Web Site
Sherry Young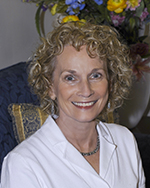 Sherry Young, professor of English, joined LSC-Kingwood in 1984. Young holds a Bachelor of Science degree in Business Education from the University of Southern Mississippi and a Master of Science degree in Business Education from Texas A&M University.
Young is the sponsor of the Fashionbook Club.
"Business has always interested me and literature is so rewarding and enriching," Young stated. "It's been great working with such great people and students at LSC-Kingwood. It's my second home."
Email: Sheryl.L.Young@lonestar.edu
Phone: 281.312.1697
Office: PAC 119-A
Web Site
Staff