Dance Team
The purpose of the LSC-CyFair Dance Team is to support college, promote college spirit, and provide entertainment at college and community wide events for
both
the CyFair and Fairbanks center students.
Qualifications and Restrictions
Poise, posture, projection, rhythm, flexibility, enthusiasm are just a few of the primary elements of what it takes to be on the team. Because of the nature of dance and the large audiences we perform for, it's vital for all team members to be outgoing, physically fit and able to take pride in their appearance.
All members must be available for scheduled team practices.
All members must behave in a manner that reflects positively on the team and the college at all times.
Tryouts
Tryouts for each school year will be held the summer prior to the fall semester. Members must tryout every semester and may be on the team for a maximum of 3 years. Tryout dates for Fall 2015 are August 29th, Time TBD . Try-outs will be held in the LSC-CyFair Dance Studio located in the CENT building next door to the Fitness Center.
Practice Schedule
We practice on Monday, Wednesday, and Friday from 12:25 - 1:20 pm. Practices will be held at LSC-CyFair Dance Stuido. You must allow time in your class schedule for practice.
Fall 2015 Schedule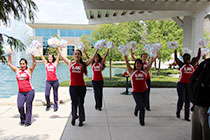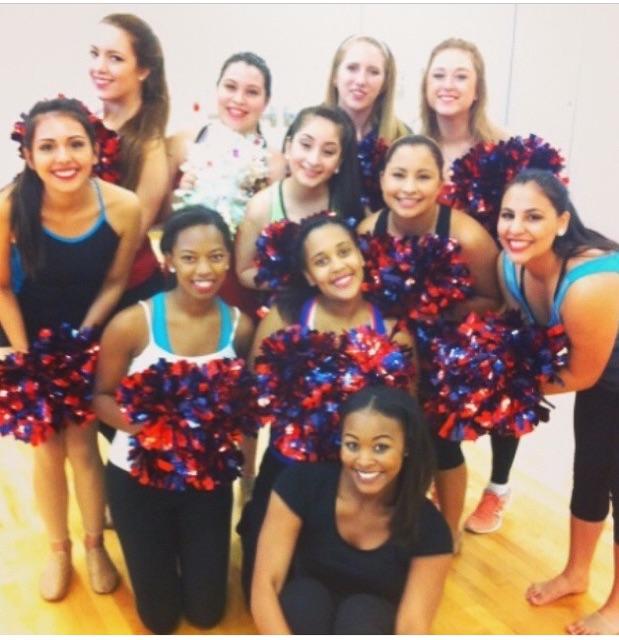 Contact the Dance Team
Courtney Ned
832.563.8841