Faculty and Staff
Dean
Maribeth Stitt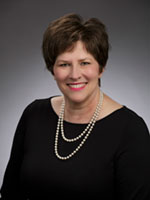 Maribeth Stitt is the dean of the Business, Technology, Communication and Languages Division at Lone Star College-Kingwood. Prior to her current role as dean, she was the founding faculty member and director of the Dental Hygiene Program for 12 years at LSC-Kingwood.
"My passion is changing lives," she said. "Working with an extremely talented and professional faculty affords me the opportunity to continue to change lives."
Stitt earned a Bachelor of Science degree in Dental Hygiene from the Caruth School of Dental Hygiene at Baylor College of Dentistry in Dallas and a Master of Education degree in Allied Health Education and Administration from the University of Houston. Her professional awards include: being the first dental hygiene professor to receive the prestigious John P McGovern Outstanding Teaching Award for the UT School of Dentistry; selected as the Minnie Piper Stevens Professor Nominee from LSC-Kingwood, earning the NISOD Teaching Excellence and winning the John and Suann Rouche League of Innovation Award.
Email: Maribeth.Stitt@lonestar.edu
Phone: 281.312.8420
Office: ADM 209D
Web Site
Department Chair
Lisa Bryant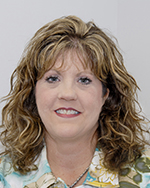 Email: Lisa.H.Bryant@lonestar.edu
Phone: 281.312.1428
Office: CLA 201-E
Web Site
Faculty
Amber Williams-Lara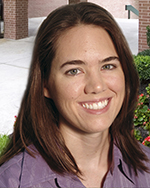 Amber Williams-Lara, professor of Spanish, joined LSC-Kingwood in 2007. Williams-Lara earned a Bachelor of Arts degree from Texas State University and a Master of Arts degree from the University of Houston.
"No one can deny the importance of speaking Spanish in Texas," explained Williams-Lara. "My tenure at LSC-Kingwood has been rewarding."
Email: Amber.Williams-Lara@lonestar.edu
Phone: 281.312.1736
Office: LIB 206-F
Web Site
Elena Cataldo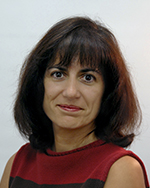 Professor, Spanish and Italian
Email: Elena.Cataldo@lonestar.edu
Phone: 281.312.1505
Office: LIB 202-D
Web Site
Adjunct Faculty
Staff