LSC-Kingwood Modern Language Department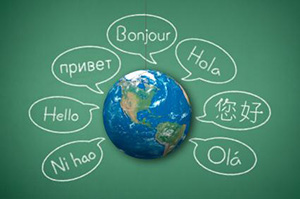 Beginning course levels I and II in American Sign Language, French, German, Italian and Spanish are available for credit and non-credit at LSC-Kingwood. Intermediate courses Levels I and II are also offered. We also offer Arabic and Chinese, so please check our class schedule for those offerings.
For all of the above languages, our Beginning I and II credit courses take a functional approach to learning a second language. Both courses are designed to help students develop basic communicative skills and introduce them to the diverse cultures of people who speak the second language. In addition, students are exposed to grammatical concepts to gain an understanding of the structural differences between English and the second language. All modern language courses use computer programs to enhance what is taught in the classroom.
All the credit language courses fulfill the Humanities requirement for the district's two-year degrees and most transfer to meet language requirements of four-year degrees. Intermediate course also satisfy the multi-cultural requirements. If you have any questions about foreign language course transfer, please contact your transfer university.