Faculty and Staff
Dean
Shelley Caraway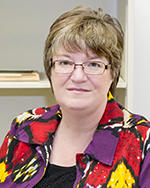 Shelley CarawayShelley Caraway, Dean of Math, Engineering, Education & Student Success (MEES), joined LSC-Kingwood in 2013. Caraway earned a Bachelor of Arts degree in English from the University of Texas at Tyler. She also holds a Master of Arts degree in English from the same institution. Caraway is also a doctoral candidate at the University of Alabama.
Caraway previously worked as an interim dean at Liberal Arts and Sciences at Tyler Junior College.
"I love having the ability to help our students discover their paths to success," Caraway stated.
Email:Shelley.Caraway@lonestar.edu
Phone: 281.312.1764
Office: CLB 100-A
Department Chair
CaLandra Pervis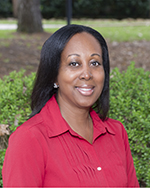 CaLandra Pervis, professor of education, joined LSC-Kingwood in 2008. Pervis earned a Bachelor of Business Administration degree from Lamar University and a Master of Education degree from Texas Southern University. Additionally, she earned a doctoral degree from Nova Southeastern State University.
Pervis is a member of Faculty Senate, the Associate of Arts in Teaching committee and is a Be a Teacher Advisor. "I enjoy working with young people and adding value to a student's life," Pervis stated. "I enjoy LSC-Kingwood because of it's a professional, learning and supportive environment."
Email: Calandra.A.Pervis@lonestar.edu
Phone: 281.312.1733
Office: CLA 105
Web Site
Faculty
Dr. Jamie Turner
Jamie Turner, an engineering instructor from the Colorado School of Mines, joined LoneStar in 2013 to help start up an engineering program in Kingwood. Jamie has a B.S. in Metallurgical and Materials Engineering, and a Ph.D. in Engineering Systems. She has taught engineering classes at the Colorado School of Mines, worked for LANL, and Hazen Research. ExxonMobil brought Jamie's family to Houston where she also runs a volunteer science lab at her children's school, and teaches piano lessons. Jamie has a deep love for engineering, and believes engineers are the principle force for progress, refinement, and creative problem solving in the world.
Email: Jamie.L.Turner@lonestar.edu
Phone: 281.312.1776
Office: CLB 118A 
Dr. Miguel Caceres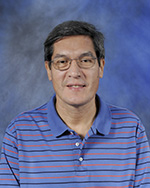 Email: Miguel.A.Caceres@lonestar.edu
Phone: 281.312.1713
Office: HSB 202-H
Web Site
Adjunct Faculty
Staff