Faculty and Staff
Dean
Shelley Caraway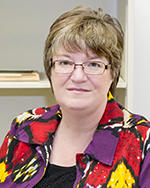 Shelley CarawayShelley Caraway, Dean of Math, Engineering, Education & Student Success (MEES), joined LSC-Kingwood in 2013. Caraway earned a Bachelor of Arts degree in English from the University of Texas at Tyler. She also holds a Master of Arts degree in English from the same institution. Caraway is also a doctoral candidate at the University of Alabama.
Caraway previously worked as an interim dean at Liberal Arts and Sciences at Tyler Junior College.
"I love having the ability to help our students discover their paths to success," Caraway stated.
Email:Shelley.Caraway@lonestar.edu
Phone: 281.312.1764
Office: CLB 100-A
Department Chair
Dr. Jamie Turner
Jamie Turner, an engineering instructor from the Colorado School of Mines, joined LoneStar in 2013 to help start up an engineering program in Kingwood. Jamie has a B.S. in Metallurgical and Materials Engineering, and a Ph.D. in Engineering Systems. She has taught engineering classes at the Colorado School of Mines, worked for LANL, and Hazen Research. ExxonMobil brought Jamie's family to Houston where she also runs a volunteer science lab at her children's school, and teaches piano lessons. Jamie has a deep love for engineering, and believes engineers are the principle force for progress, refinement, and creative problem solving in the world.
Email: Jamie.L.Turner@lonestar.edu
Phone: 281.312.1776
Office: CLB 118A 
Faculty
Stephanie Cockrell Doyen, Ed.D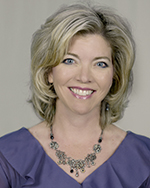 Stephanie Cockrell Doyen, Ed.DStephanie Cockrell Doyen, Ed.D, mathematics professor, has been teaching at Lone Star College-Kingwood for eight and a half years. During her tenure, she earned the Faculty Excellence Award in 2009 at the college and the Educational Leadership Doctoral Award in 2010 from Sam Houston State University (SHSU).
"I teach math, because math is fun for me. I want others to know that math is doable and even fun," she said. "My experience at LSC-Kingwood has been wonderful."
Doyen earned a Bachelor of Science degree in education from East Texas Baptist University, a Master's of Education degree in counseling and a Master of Science degree in mathematics from Stephen F. Austin State University. She earned an Ed.D in educational leadership from SHSU.
Email: Stephanie.R.Doyen@lonestar.edu
Phone: 281.312.1729
Office: CLA 201-C
Web Site
Dr. Miguel Caceres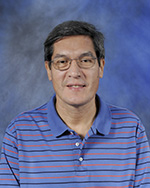 Email: Miguel.A.Caceres@lonestar.edu
Phone: 281.312.1713
Office: HSB 202-H
Web Site