Faculty and Staff
Dean
Jay Whatley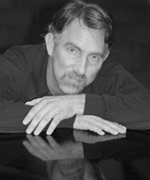 Jay Whatley is Associate Professor of Music and at Lone Star College - Kingwood, where he coordinates the applied keyboard, class piano & theory programs. He holds both the BM & MM in Piano Performance & Pedagogy, and completed coursework for the DMA in Piano Performance & Pedagogy with Betty Mallard, Marth Hilley & Sophia Gilmson, and in Organ Performance with Frank Speller, at the University of Texas at Austin. Additional study and master classes have been with Jane Abbott-Kirk and William Doppmann (piano) and Lenora McCroskey, Jesse Eschbach, and William Mathias (organ).
In high demand as a collaborative artist, chamber musician, & continuo player, Whatley maintains an active & varied career at the state, regional & national levels. He has performed with such notable choral conductors as Robert Sund, Maria Guinand, Craig Jessop, Charles Bruffy, and Sigrid Johnson. He was recently selected to accompany the 2009 Texas Music Educators Association All-State Men's Choir under the direction of Larry Kaptein, and also a large festival choir under the direction of Andre Thomas in February 2009. He collaborated with Allen Hightower and the SHSU Chorale in performance at TMEA (San Antonio) and ACDA (Miami), as well as on the Chorale's tour of Italy. Solo organ recitals include Salzburg's Dome Cathedral and Bath Abbey; he was guest soloist in a performance of Poulenc's Organ Concerto at St. John's Smith Square, London. Along with Dr. Todd Miller, tenor, Marion Russell Dickson, soprano, and Dr. Shannon Hesse, pianist, he will present a program of new American art song in Weill Recital Hall of Carnegie Hall in March 2009.
Whatley is a successful vocal coach and répétiteur, with students repeatedly winning Regional Auditions of the National Association of Teachers of Singing, and also the coveted Grady Harlan Award from the Texoma Region of NATS. His reputation, especially as an interpreter of recitative, has led him to coach both studio artists and principal leads at Houston Grand Opera, and the occasional visiting Metropolitan Opera soprano.
In addition to his busy career as a performer and teacher, Whatley also serves as organist of Cypress Creek Christian Church, home of The Centrum and The Forum concert halls. Under the direction of Clara Lewis, Minister of Music, the Cypress Creek Community Chorale has performed concerts in Bavaria & Salzburg, and London & Bath. The church has embarked on fundraising to culminate in a large concert organ by renowned builder Manuel Rosales.
As an active member of Music Teachers National Association, Texas Music Teachers Association, and Cyress Creek Music Teachers Association, Whatley is in his first year of a three-year appointment as Piano Competitions Chair for TMTA. He is a frequent adjudicator, most recently for the World Piano Pedagogy Conference in Atlanta, with another invitation to adjudicate at the 2008 World Conference in Dallas.
Jay is a familiar face at professional conferences and conventions. He has presented conference sessions for the TMEA and TMTA, as well as performances at TMEA, TMTA, MTNA, and ACDA. He recently accepted an invitation to join the Oxford Round Table, held at Oxford University, where he will present a paper in July 2009. He is an active member of TMEA, TMTA, American Guild of Organists, Phi Mu Alpha Sinfonia, and Mensa, among others.
Email: Jay.K.Whatley@lonestar.edu
Phone: 281.312.1764
Office: CLA 100A
Web Site
Department Chair
CaLandra Pervis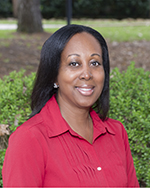 CaLandra Pervis, professor of education, joined LSC-Kingwood in 2008. Pervis earned a Bachelor of Business Administration degree from Lamar University and a Master of Education degree from Texas Southern University. Additionally, she earned a doctoral degree from Nova Southeastern State University.
Pervis is a member of Faculty Senate, the Associate of Arts in Teaching committee and is a Be a Teacher Advisor. "I enjoy working with young people and adding value to a student's life," Pervis stated. "I enjoy LSC-Kingwood because of it's a professional, learning and supportive environment."
Email: Calandra.A.Pervis@lonestar.edu
Phone: 281.312.1733
Office: CLA 105
Web Site
Faculty
Dr. Jamie Turner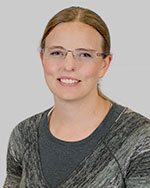 Jamie Turner, Ph.D., assistant professor of engineering, joined LSC-Kingwood in 2013. Turner earned a Bachelor of Science degree in Metallurgical and Materials Engineering from Colorado School of Mines, in Golden, Colorado and a Ph.D. in Engineering Systems from the same institution.
Prior to joining LSC-Kingwood, Turner taught engineering courses at the Colorado School of Mines, worked for Los Alamos National Labs and Hazen Research.
Turner is involved in several professional organizations including the Particulate Science and Technology Group, and the Society of Math and Engineering.
She was instrumental in starting LSC-Kingwood's engineering program. "We have grown the department from offering only one class and one degree program to now offering seven different classes and five associate of science degrees from five different instructors," Turner explained.  "It has been really exciting to develop courses and degree programs and see the first cohort of students successfully transfer into four year engineering programs."
Turner is an advisor for the Society of Math and Engineering club, serves on the Engineering curriculum team.
Email: Jamie.L.Turner@lonestar.edu
Phone: 281.312.1776
Office: CLB 118A 
Dr. Miguel Caceres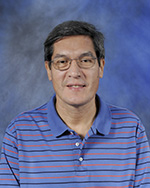 Email: Miguel.A.Caceres@lonestar.edu
Phone: 281.312.1713
Office: HSB 202-H
Web Site
Adjunct Faculty
Staff