LSC-Kingwood Engineering Department
Associate of Science (AS) 2+2
The Engineering associate of Science (AS) programs are academic transfer degrees designed for students who are also interested in pursuing a Bachelor of Science degree at a four-year college/university. The Engineering AS course requirements are essentially the first and second year offerings of many baccalaureate degree programs. Curriculums can be individually tailored to match specific university programs. For more information, visit Associate of Science (AS) Requirements.
Engineering Information and PEMS Signup
LSC-Kingwood offers Associate of Science degrees in
Biomedical Engineering
Biomedical Engineering (BME) Associate of Science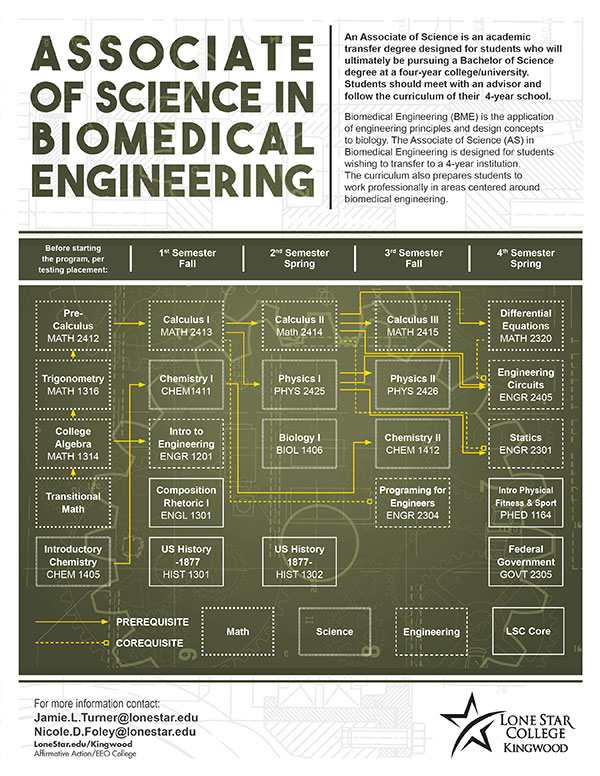 Chemical Engineering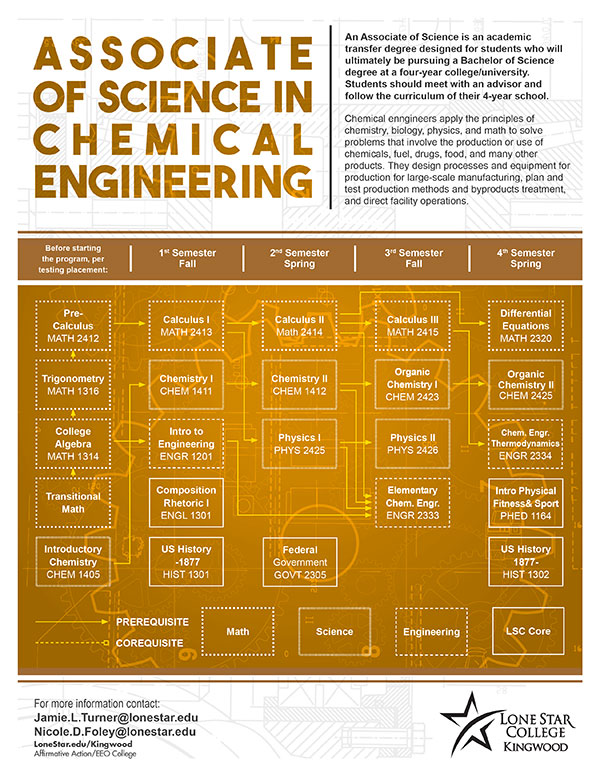 Civil Engineering
Civil Engineering Associate of Science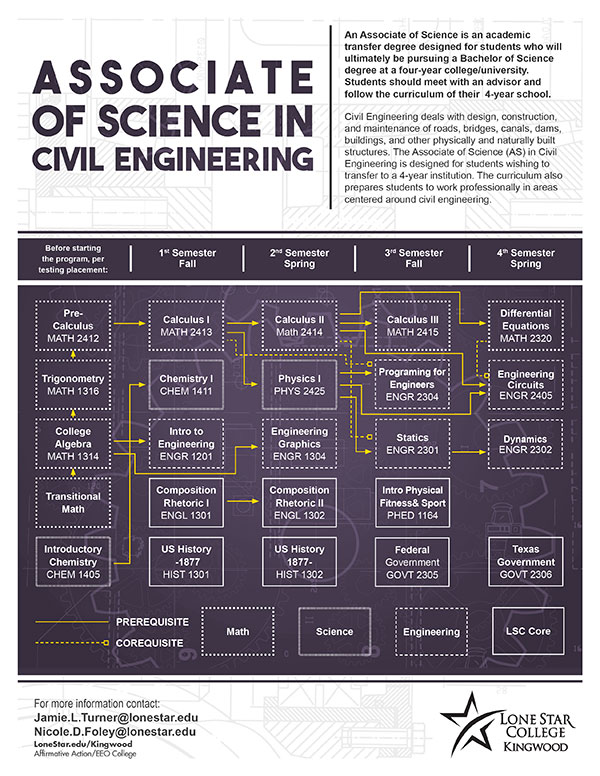 Electrical Engineering
Electrical Engineering Associate of Science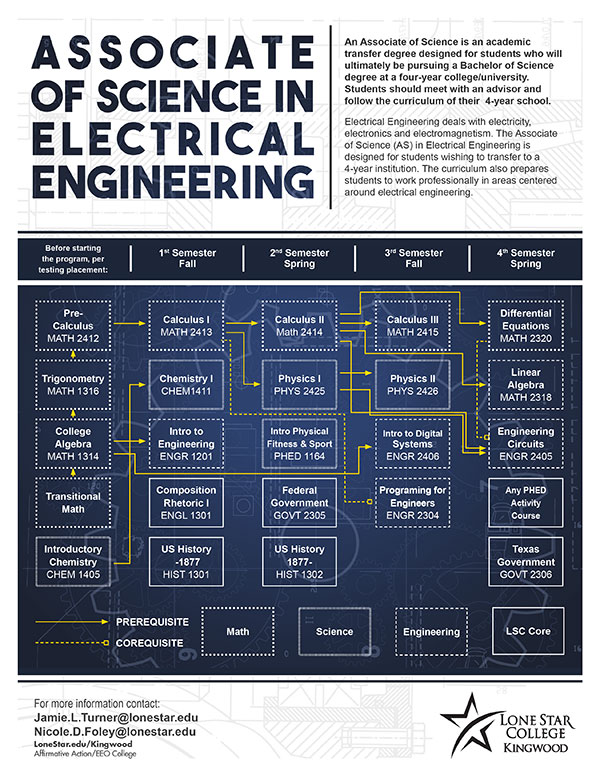 Mechanical Engineering
Mechanical Engineering Associate of Science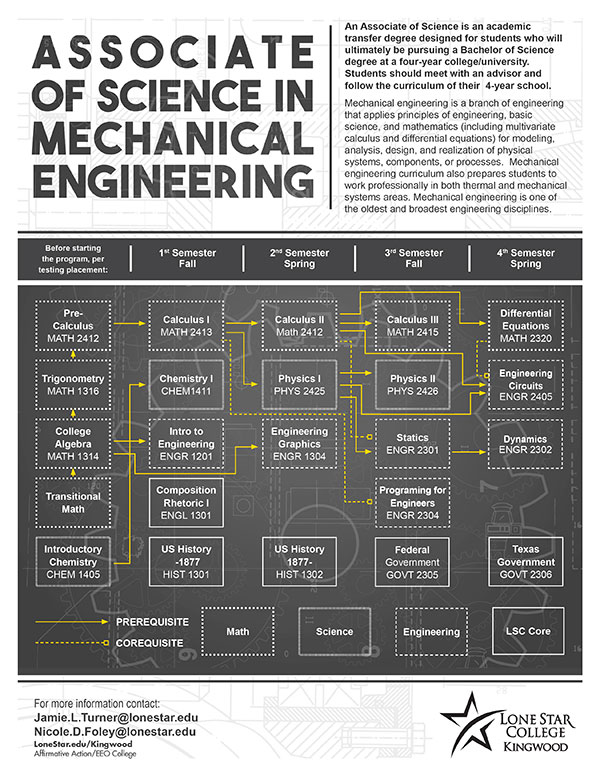 Industrial Engineering
Industrial Engineering Associate of Science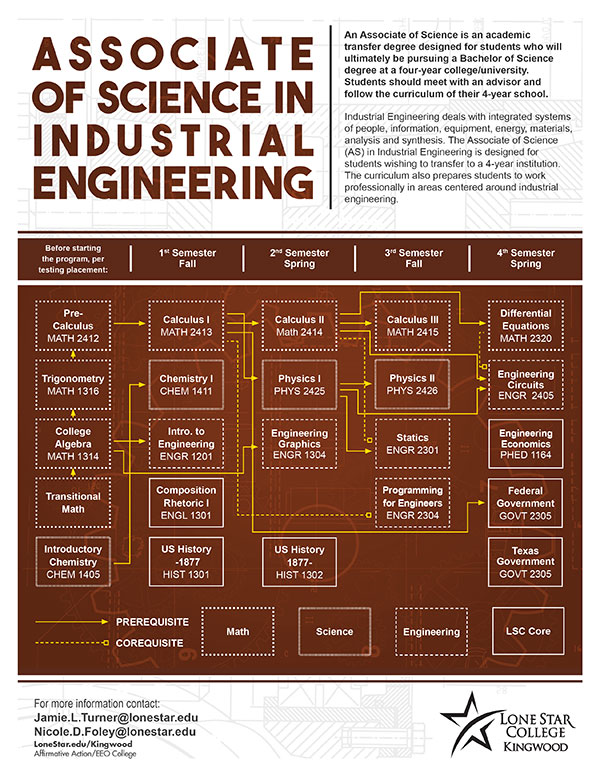 Customized curriculums for additional engineering degrees can be created for individual transfer needs.
Employment Opportunities
Example opportunities for employment upon graduation with a degree in Engineering involve such areas as design, development, research, testing, analysis, production, sales, and tech support, in industries such as:
Medical
Construction
Agriculture
Energy
Communication
Entertainment
Consumer products
Transportation
Upon graduation with a degree in Mechanical Engineering, opportunities for employment will fall within the following fields.
Engineering Social Services
Industry
Federal, State, and Local Government
Independent Entrepreneur
Research and Development
Technical Consulting
Technical Sales and Marketing
Military
Graduate School
Education
Process Technology AAS Degree
For more information contact Maribeth Stitt, Dean, Business, Technology, Communications & Languages.