Three married couples employed at Lone Star College-Montgomery are proof that couples who work together may work better.
Researchers have studied work-linked couples and the findings are beneficial for both the couple and the employer. According to a study in the 'Journal of Occupational Health Psychology' researchers found work-linked spouses had a better work-family balance and improved family satisfaction and it is commonly known that when people are happier at home, they tend to be more productive at work.
Tara and Mike Devoley have been married for 13 years. They met at Northern Arizona University. Mike is a psychology professor and Tara is an advisor. She put herself through school while working on campus and that experience gave her the ideal student services skills.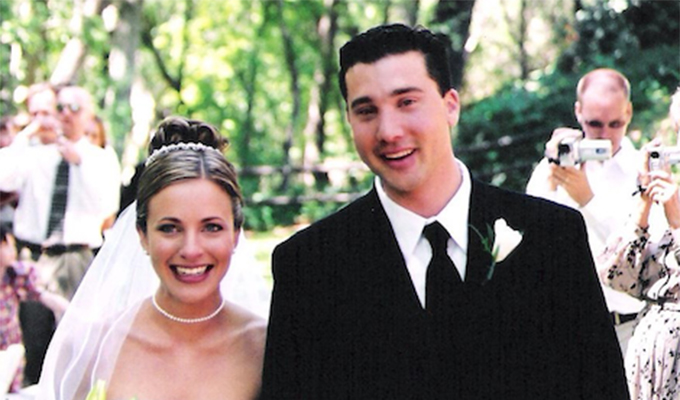 "I have taken on some student services projects because I have a heart for advising; I am just not an advisor," said Mike. "She has a heart for teaching too, but she is just not a teacher. It is great knowing I can send students her way and she will connect them with the right resources."
"Working at LSC-Montgomery together makes us more knowledgeable about the other side," said Tara. "Traditionally, in colleges, there is a divide between student services and faculty and a lot of times there is a lack of communication. We bridge that gap. We help each other understand the college as a whole."
Deanna and Craig Luce were set up by Craig's cousin. They work for facilities have been together for 17 years and married for two years. They know a lot about communication. Deanna shared her relationship advice:
"Talking it out is not always the best answer," said Deanna. "When we first got together he always wanted to talk everything out and I wanted space. I would try to get space and he would invade my space. We agreed on a happy medium."
Craig's advice?
"Have patience," said Craig. "A lot of patience."
Rachel and Joe Trackey met at a tenant appreciation party at their apartment complex. They have been married for seven years.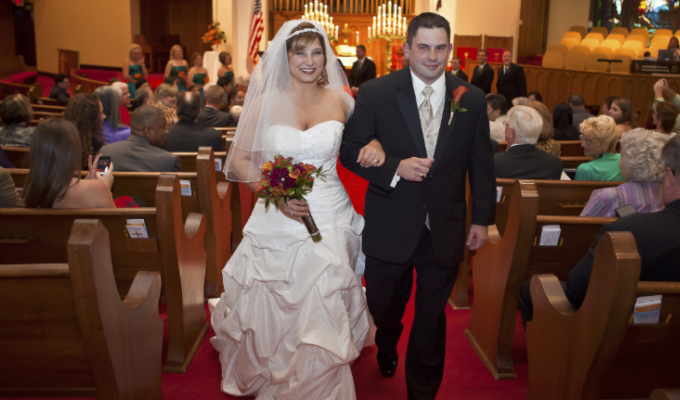 "I like to emphasize that he moved to Texas from New York on a Thursday and I met him that Friday, so he did not have a chance," laughed Rachel.
She is a counselor and he is a biology professor at LSC-Montgomery. Their path to LSC-Montgomery is just as serendipitous.
"We would drive by LSC-Montgomery and he would always tell me how important it was to him that he went to Adirondack Community College," said Rachel. "He told me he had a great experience there. He cherishes those professors and classes and he was always talking about wanting to give back and teach at a community college himself. So when a friend and I saw an advertisement for an adjunct job fair at LSC-Montgomery I told him, 'Get your stuff together let's go!' He was scooped right up when we got there, interviewed and got the job."
Rachel got her chance after Joe.
"I will never forget Rachel's interview was scheduled when Hurricane Ike hit," remembers Joe. "She kept asking me nervously, 'Am I going to go to the interview?' 'Are they still going to have the interview?' So again we drove by LSC-Montgomery to see if it was open and it was not, so they rescheduled it and she landed the job, but she was very concerned about the interview."
"I was so concerned because I wanted to be here!" emphasized Rachel. "So in reality we are both responsible for the other one coming here."
Lone Star College offers high-quality, low-cost academic transfer and career training education to 99,000 students each semester. LSC is training tomorrow's workforce today and redefining the community college experience to support student success. Stephen C. Head, Ph.D., serves as chancellor of LSC, the largest institution of higher education in the Houston area with an annual economic impact of $3.1 billion. LSC consists of six colleges, eight centers, two university centers, Lone Star Corporate College and LSC-Online. To learn more, visit LoneStar.edu.