Faculty and Staff
Dean
Dr. Linda Luehrs Wolfe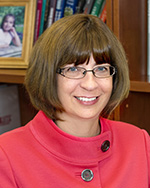 Linda Luehrs Wolfe serves as the Dean of Sciences & Health Occupation (SHO) at Lone Star College-Kingwood. For more than 30 years, Luehrs Wolfe has held various teaching and administrative positions in higher education. She participated in the Chair Academy, part of the Maricopa Community College and El Paso Community College. She holds a doctoral degree in Educational Management and Development from New Mexico State University, a Master's degree in Education from the University of Texas at El Paso, and a Bachelor's degree from Doane College in Crete, Nebraska. She has a daughter who is currently attending college.
Email: Linda.R.Leuhrswolfe@lonestar.edu
Phone: 281.312.1575
Office: SIB 102D
Department Chair
Alma Watson, OTR, M.O.T.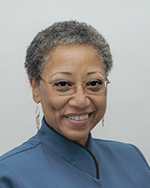 Alma Watson, M.O.T, OTR, director of occupational therapy, joined LSC-Kingwood in 2013, but previously worked for the college in the same capacity from 1998-2010. Watson holds an undergraduate degree from Louisiana State University and a graduate degree from Texas Woman's University.
She is a member of the Texas Occupational Therapy Association, American Occupational Therapy, and the National Board for Certification in Occupational Therapy.
Email: Alma.R.Watson@lonestar.edu
Phone: 281.312.1464
Office: SIB 100B
Faculty
Linda Gallander, OTR, MOT
Linda Gallander, Occupational Therapy Assistant professor, practiced in the OTA field before she was hired at LSC-Kingwood in 2008.
"The satisfaction I receive from my job is due to the transformation I see in my students from day one as a frightened student to a confident Occupational Therapy Assistant practitioner upon graduation."
Gallander earned her Master's Degree in Occupational Therapy from the Texas Woman's University in 1993.
Email: Linda.F.Gallander@lonestar.edu
Phone: 281.312.1525
Office: SIB 100W
Staff