LSC-Tomball Pharmacy Technology Department
Announcements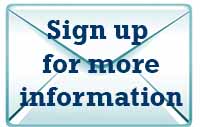 LSC-Tomball offers an Associate of Applied Science Degree in Pharmacy Management!
If you are already a certified pharmacy technician, contact the director about earning an AAS in Pharmacy Management!
LSC-Tomball offers ACPE- accredited Continuing Pharmacy Education Courses!
Application deadline for the Fall 2017 program is Monday, August 7.
LSC-Tomball is hosting an Applicant Day on Wednesday, July 19 from 10 a.m. to 3 p.m. where students can apply, interview and be accepted into the program all in the same day! This event will be held at the Health Science Building at 700 Graham Drive. Come out and meet our professors and see our amazing Pharmacy facility.
Location
The LSC-Tomball Pharmacy Technology program is located in the new LSC-Tomball Health Science Building located at 700 Graham Drive, across the street from the Tomball Regional Medical Center. View Map.
Become a Pharmacy Technician
If you are seeking a career in the healthcare field that may open the door to opportunities, then becoming a pharmacy technician may be the perfect fit for you. Pharmacy technicians provide assistance to a licensed pharmacist in order to ensure that the pharmacy operates efficiently. You may expect to be involved in tasks such as preparing prescription medications, attending to customer needs, compounding sterile and non-sterile preparations, performing a variety of calculations, maintaining inventories, process third party billing transactions, maintain automated dispensing cabinets and robots, generate reports, and provide assistance in administrative duties within the pharmacy.
One of the best ways of becoming successful as a pharmacy technician is by undergoing a formal American Society of Health-System Pharmacists (ASHP) accredited training program and earning your national certification from the Pharmacy Technician Certification Board (PTCB).The program at Lone Star College-Tomball is accredited by ASHP and currently has a 100% passing rate for the PTCB exam.
Students accepted into the program begin their courses at the end of August each year and consists of 31 credit hours of coursework. Applications are accepted each spring with a summer deadline for fall admission and applicants will be asked to undergo an interview process in order to be considered for the program.
Interested in this program and want to get more information?
We occasionally host optional information sessions. All sessions are held at the LSC-Tomball Health Science Building located at 700 Graham Drive in Tomball, across the street from Tomball Regional Medical Center. There are no information sessions scheduled at this time. To arrange a tour of our amazing facility or to receive more information on our program, please send an email to TCpharmacytech@lonestar.edu.
Regulatory Standards for Pharmacy Technicians
A pharmacy technician is an individual who is registered with the Board as a pharmacy technician, who passed the Pharmacy Technician Certification Board exam, and whose responsibility in a pharmacy is to provide technical services that do not require professional judgment regarding preparing and distributing drugs and who works under the direct supervision of and is responsible to a pharmacist.
A pharmacy technician trainee is an individual who is registered with the board as a pharmacy technician trainee and is authorized to participate in a pharmacy's technician training program. To complete the required externships in a pharmacy as a pharmacy technician trainee, individuals must be registered with the Texas State Board of Pharmacy (TSBP). A pharmacy technician or pharmacy technician-in-training shall:
Be at least 18 years of age.
Have no felony or gross misdemeanor conviction relating to controlled substances.
Have no history of drug abuse or provide satisfactory evidence of rehabilitation.
Hold a high school diploma or its equivalent.
Have completed requirements for registration as determined by the Board.
Where do Pharmacy Technicians work?
Pharmacy technicians are needed virtually everywhere in the country. Many pharmacy techs work in retail pharmacies, while others work in hospitals, clinics, and pharmaceutical companies. Pharmacy technicians are also needed in many other industries such as educational institutions, the military, insurance companies, and nursing homes.
Job Opportunities
Employment opportunities for pharmacy technicians is expected to grow by 32% during the next eight years, which is much faster than the average for all occupations. Factors that are contributing to this job growth are advances in pharmaceutical research, which is resulting in more prescription medications being used to fight diseases, and the growing number of older people who use more prescription drugs than younger people. Job prospects are particularly excellent for those with formal training. (Source: U.S. Department of Labor Bureau of Labor Statistics.)
View Pharmacy Tech Occupational Employment & Wages
What Employers are saying
"We love to host students from Lone Star College-Tomball because we know they come well prepared. The student's knowledge and skills are outstanding which makes transitioning from classroom to hands-on training much easier. We are really impressed that the students are exposed to a lot of the tech duties through the classroom or labs and they are always eager to learn. We've hired several of their students and have no problem referring any of their students because the Pharmacy Tech Program at LSC-Tomball is exemplary."
Kim Tran, Charge Pharmacist, Cypress Fairbanks Medical Center
Why LSC-Tomball?
Accredited by the American Society of Health System Pharmacists (ASHP)
100% pass rate on the PTCB exam
Students earn an ASHP-approved Sterile Compounding Certification
Three semester program

1 fall semester (14 credit hours)
1 spring semester (13 credit hours)
1 summer semester (4 credit hours)

Mandatory program orientation prior to classes commencing to provide new students with information that will assist them to organize their course work, acclimate to the program, and introduce themselves to their peers
Hands-on preparation

Skills, techniques, and procedures are learned in three highly interactive laboratories

Schedule allows time for students to work full-time hours
Two hybrid courses in order to allow schedule flexibility
Multiple laboratory options available to allow for flexibility
No Friday classes

Instead, students may use the day to study, work, or take care of personal business

New laboratory which includes

Updated retail software
Automated pill counter
Mock narcotic control II area
Retail production stations
Institutional pharmacy automated dispensing machines
Unit dose software
Crash carts
Cart-fill area
Intravenous admixture repeater pump
Picking station
A variety of sterile and non-sterile compounding supplies; including laminar airflow hoods

On-the-Job Training

Program includes a total of 320 externship hours which includes practice in both a retail and hospital pharmacy clinical sites

Great income potential
Financial Aid available
Contacts
LSC-Tomball Health and Sciences Building

Angela Bayer, BS, CPhT, PhTR
Pharmacy Technology Clinical Director
Lone Star College-Tomball
700 Graham Drive, Office 322 A
Tomball, TX 77375
281.826.5381 phone
281.826.5421 fax
Ann Marie Paradowski, CPhT, PhTR
Pharmacy Technology Lab Skills Instructor
Lone Star College-Tomball
700 Graham Drive, Office 320 A
Tomball, TX 77375
281.826.5293 phone
281.826.5421 fax
Diana Broome, BS, CPhT, PhTR
Pharmacy Technology Program Director
Lone Star College-Tomball
700 Graham Drive, Office 111 A
Tomball, TX 77375
281.826.5397 phone
281.826.5415 fax
Frank Ansari
Pharmacy Technology Adjunct Instructor
Lone Star College-Tomball
700 Graham Drive, Office 320 A
Tomball, TX 77375
281.826.5293 phone
281.826.5421 fax
Kelly McNally
Staff Assistant II, Health Occupations
Lone Star College-Tomball
700 Graham Drive, Office 111
Tomball, TX 77375
281.826.5398 phone
281.826.5415 fax
Dr. Shelley Diviney
Dean - Health and Sciences Division
Lone Star College-Tomball
700 Graham Drive, Office 301 F
Tomball, TX 77375
281.351.3339 phone
281.826.5323 fax

Lone Star College Tomball Campus

Allison Copony
Workforce Advisor II
Lone Star College-Tomball
30555 Tomball Parkway, Office W219 D
Tomball, TX 77375
281.401.1892 phone
Rita .F. Ray, M.ED
Workforce Program Manager
Lone Star College-Tomball
30555 Tomball Parkway, Office W219 J
Tomball, TX 77375
281.351.3366 phone
281.357.3604 fax