LSC-University Center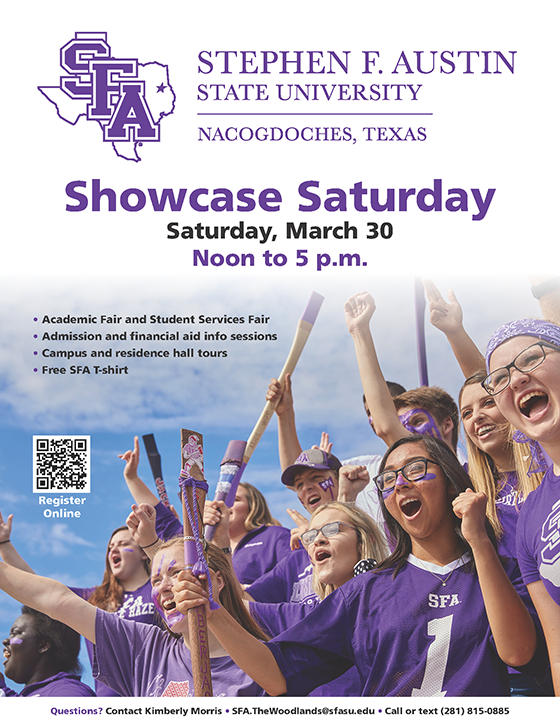 Bachelor and Graduate Degrees
The LSC-University Center is a partnership between Lone Star College and several universities to bring bachelor and graduate degrees closer to home, with two convenient locations--one at The Woodlands (LSC-Montgomery campus) and one at LSC-University Park. Students can take all their classes at the LSC-University Center location without having to travel to the university partner home campus.
Locations and University Partners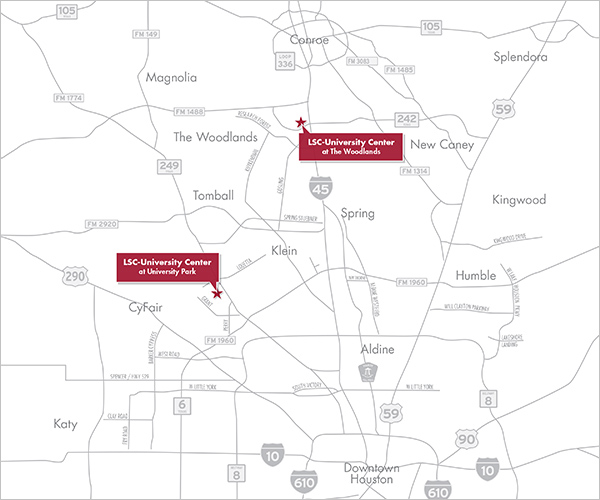 LSC-University Center at The Woodlands
3232 College Park Drive, The Woodlands, TX 77384 view map
936.273.7510 or 936.321.4500
LSC-University Center at University Park
20515 S.H. 249, Houston, TX 77070 view map
936.273.7510
Off-site University Partners
LSC also has partner universities that include transfer benefits to LSC students, but do not have classes offered at an LSC location.
Admission
All students must complete an application for the university they desire to attend. Admission is determined by the requirements set by the university. Many university partners offer benefits to transfer students such as waiver of the application fee, transfer scholarships, tuition discounts and joint admission. Students should inquire at the university about transfer student benefits.
Tuition
All partner universities at the LSC-University Center establish their own tuition and fee structure. All payments are made directly to the University and not to Lone Star College. The tuition and fees for each university may be located on the individual program pages by clicking the university listed above. LSC students may be eligible for transfer scholarships and tuition discounts. Taking your first two years at LSC saves thousands of dollars, with in-district full-time cost at just $776 per semester. Financial aid is also available to those who qualify.

Other Resources