LSC-Tomball Creekside Assessment Center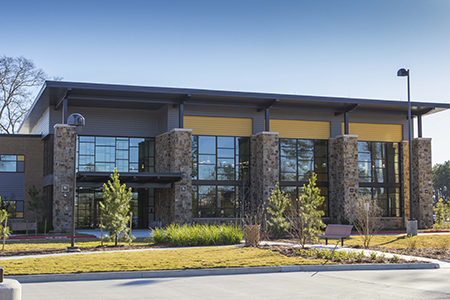 .
ATTENTION:
The new TSIA2 exam begins on January 11, 2021 and Lone Star College now has a new version of the Pre-Assessment Activity (PAA) that is required before you can test.
See the request form below to request Placement Testing (TSIA2/Accuplacer).
Exams with virtual proctoring options will incur an additional proctoring fee paid to the 3rd party company.
---

The LSC-Creekside Assessment Center is located on the first floor. We provide a variety of testing services for students, faculty, and the community.
The Assessment Center offers proctoring services for many types of exams, including, but not limited to:
Placement Exams (TSI Assessment, Dual-Credit Testing, ACCUPLACER ESL, AVANT)
Internal Challenge Exams
LSC-Online Exams
LSC Instructor Exams
Correspondence Exams (proctored exams for other institutions)
HESI (nursing) Exams
**WE STOP ADMINISTERING TESTS PROMPTLY ONE HOUR BEFORE THE CENTER CLOSES**
ABSOLUTELY NO TESTING WILL BEGIN WITHIN AN HOUR PRIOR TO CLOSING
**NO EXCEPTIONS**
Attention Faculty
Please complete an intake form for each exam you would like the assessment center to proctor. Download the intake form: Assessment Center Intake Form
How to submit a test request on-line
Log in to MyLoneStar with Username/Password
Click on LSCS Custom on the left side
Click on Testing Center Requests
Complete the form fields
Click "Submit"
No Appointment Necessary
No appointment is necessary for most exams in the Assessment Center. You must schedule all Challenge, AVANT, and Correspondence exams. Please call for an appointment. If you are taking a correspondence exam, it is a good idea to verify that we have received your test before you arrive.
Arrival Times
Placement testers must arrive AT LEAST FOUR (4) HOURS prior to closing.
All other testers must arrive AT LEAST 1 HOUR prior to closing.
We stop administering tests promptly one hour before the center closes. Absolutely no testing will begin within one hour prior to closing – NO EXCEPTIONS. The last hour is reserved for closing out exams that are already in progress. It is the Examinee's responsibility to arrive early enough before closing time to finish an exam.
Photo ID
In order to protect the integrity of exams, photo identification is required. Student ID, Driver License, Passport, Military ID, or other government issued photo IDs are acceptable forms of identification.
Testing Fees
All testing fees must be paid at the Bursar's Office prior to testing and the Examinee must present a receipt in order to test. (Please keep in mind that the Bursar's Office hours differ from Assessment Center hours, and the Bursar's Office is closed on Saturdays.)
No Children
Please do not bring children; they cannot be accommodated or left unattended while testing
Please fill out this survey to help us provide you with better services.


Make LSC part of your story.