LSC-Montgomery Career Closet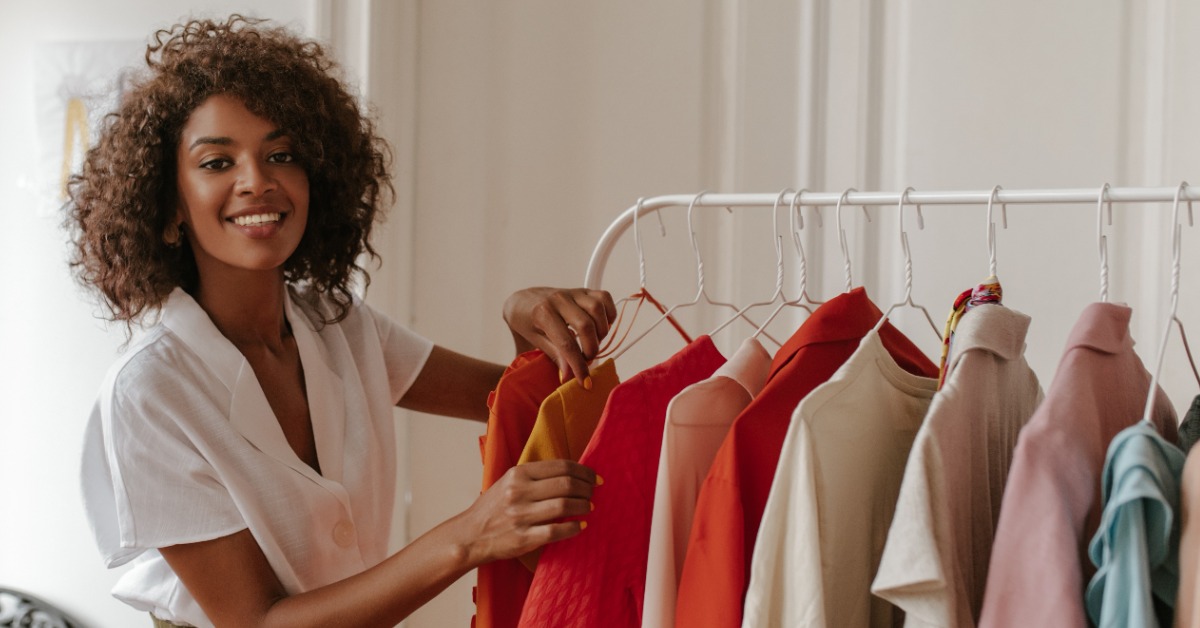 Are you in need of professional attire for an upcoming interview, career fair or other professional experience? The LSC-Montgomery Transfer, Recruitment and Career Center (TRAC) has a career closet which provides professional attire and accessories to students for upcoming career opportunities. Our TRAC team members are available to assist you in selecting clothes and accessories while also providing you with helpful information for your next career opportunity.
Ready to schedule an appointment? Contact us via email.
---
Dress for the Job You Want
Are you in need of professional attire for an upcoming interview, Career Fair, or other career opportunity? The TRAC Center's Career Closet is available to help provide students with professional attire and accessories. If you have questions or would like to make an appointment to visit the Career Closet, contact us via email or visit us in Building C, 2nd Floor to get started today.
---
Career Clothing Donations for Men and Women
The Career Closet at Lone Star College-Montgomery accepts donations of clean, stylish, interview - appropriate clothing from students, staff, faculty, and the community. Guidelines for donations can be found below. Items may be dropped off at the TRAC Center in Building C, 2nd Floor during open hours of operation.
Suits/Trousers/Skirts
Blouses/Tops/Shirts
Shoes (New or Gently Worn)
Suit skirts or pants
Preferably white or solid colors
Solid color pumps
In season
No revealing necklines
Sensible heels
(no stilettos or oversized platforms)
No rips, tears, or stains
No garish colors or prints
Closed toe and heel
No buttons missing
Sleeves or sleeveless
(to wear under a suit or blazer)
Flats with soles
No loud or garish prints
No perspiration stains
Men's dress shoes in black or brown
Knee length or lower for skirts
Button-down collared shirt for men
---
Dress for Success Tips
What do you wear to a career fair? To a job interview? To your first day on the job? Here are tips on what to wear:
What to Wear: Women
Suit: Wear a conservative suit or conservative dress in black, navy or dark gray. Skirt length should fall just at or barely above the knee. Plants should be hemmed to skim the tops of your shoes.
Shirt: Pair your suite with a white or light colored blouse, nice sweater, or a shell.
Hosiery and Shoes: Hosiery should be plain or neutral. Shoes should be a closed-toe-pump or low-heeled shoe that matches your suit.
Accessories: Wear a minimum amount of jewelry: small earrings, a watch a ring.
Grooming: Have a well-groomed hairstyle and wear minimal and natural-looking makeup. Your fingernails should be clean. Wear a light polish or no polish.
What not to wear: Short skirts, shorts, see-through or low-cut shirts, sandals, clanking or large jewelry.
What to Wear: Men
Suit: A conservative, two-pieced suit in black, navy, or dark gray is appropriate. Khakis, if business casual is called for.
Shirt: Pair it with a long-sleeved white or light blue tailored shirt.
Tie: Choose a conservative tie. Look for something with stripes or a small pattern.
Shoes: Wear polished dress shoes, dark socks, and a belt to match your shoes.
Accessories: Wear a minimum amount of jewelry: a watch, a ring.
Grooming: Have a well-groomed hairstyle and clean fingernails.
What not to wear: Shorts, jeans, t-shirt, wild tie.
Make LSC part of your story.