Panther Pact Emergency Fund

"Our Panther Pact Emergency Fund is a safety net for our students,
where 100% of the proceeds will go to helping them directly."
At Lone Star College-Houston North, we believe that with the right structure, and the right support, every student can succeed.
We are the most diverse Lone Star College institution and our locations exist in the lowest-income sections of our system's service area. However, for the past three years, our students have continually had some of the highest completion rates within the system.
We invested a lot of time into developing partnerships so we can help students in a cost-efficient manner. We've helped students remove barriers such as food insecurity, clothing and toiletry needs, textbook costs, as well as a technology divide.
"Your contribution will directly support a student in continuing their legacy."
For instance, if a person does not have Internet, we can get them 6 months of free service—if they qualify—for only $60.
If a person is in need of groceries or toiletries, we can either connect them to our Houston Food Bank partnership or have $50 worth of items delivered to their homes.
If a person is experiencing homelessness, we can connect them to resources while providing a one-time check of up to $500 to help them get by.
In other words, we can help students out a lot with just small investments. Therefore, I am asking for you to help us raise $25,000.

We can help approximately 150 hard-working students get past some of their lowest points so they can continue their education. Any donation amount will help. Whether it is $50 or $5000, 100% of the proceeds will go to helping students.
"With your support, you can help our students worry less and focus more."
If you are interested in donating, please visit our foundation page at LoneStar.edu/giving and take the following steps:

1. Click Donate at the top of the page.


2. Click Donate Now on the next page.



3. Select "Give to Programs" on the next page.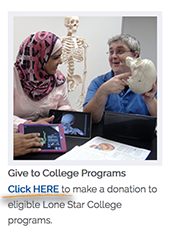 4. In the drop-down menu, select LSC-Houston North President's Support Fund-Panther Pact (HP100)
100% of all donations are given directly to students.
LSC-Houston North Links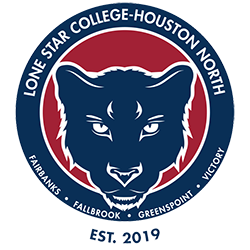 Questions? We're here to help!
HN-Outreach@LoneStar.edu.
LSC-HN Library Services
Make LSC part of your story.