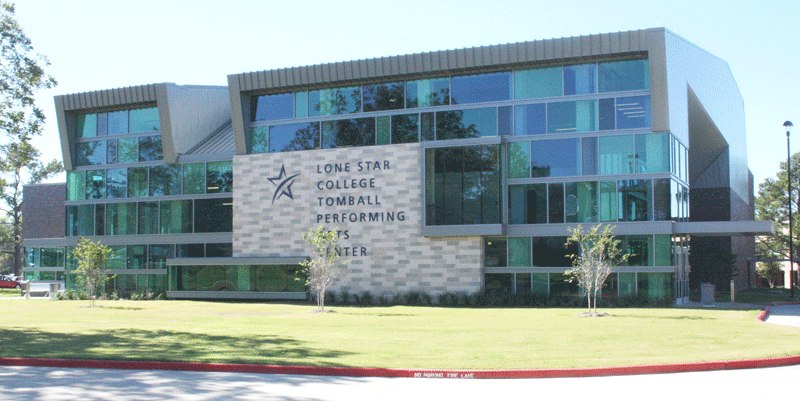 Performing Arts Center is a 30,000 square foot multi-purpose, two level, structural steel framed building designed as an instructional facility for training in theater and theatrical production. The facility includes a 425 seat theater and stage with accoutrements such as a green room, generous main lobby, props and scenery spaces, an orchestra pit, theatrical sound and lighting and service support facilities. Exterior of the building is masonry, glass and a contemporary metal panel façade. The PAC is located on the Tomball campus site oriented toward Highway 249 to invite exposure and community involvement.
Performing Arts Center Events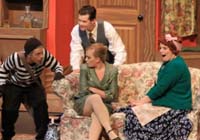 The LSC- Tomball Drama Department puts on amazing performances in the Performing Arts Center all year round! With fall, spring, and summer plays, the theater allows actors and technicians to display their talent and entertain adults and children alike. So come experience the theatrical atmosphere of the Performing Arts Center and enjoy many spectacular performances!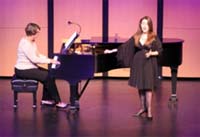 The LSC-Tomball Music Department organizes a variety of music events where music students and staff display their awesome talents at seasonal recitals, concerts, and music competitions. You can even catch a spunky number by the jazz band or a moving song by the choir chorus. So donít miss any of the riveting music events here at the Performing Arts Center!
Guest Artists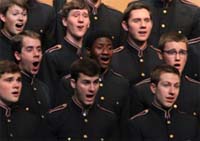 Each year special guest artists are invited to the Performing Arts Center to produce a fundraising show where proceeds go towards scholarship funding. Artists like the Texas A&M Singing Cadets and the Cristoni String Quartet have taken the stage in previous years and swept audiences off their feet! These special events give the local residents an opportunity see some amazing shows while giving back to the community.
Lone Star College-Tomball Presentations/Ceremonies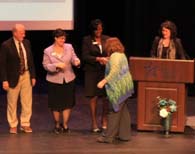 The Performing Arts Center allows Lone Star College-Tomball to hold special presentations and ceremonies right on campus! The college organizes ceremonies like the Student Excellence Awards, campus organization ceremonies, and GED graduation. The facility also hosts student orientations held in the spring and fall. The Performing Arts Center is a convenient location and venue for the LSC-Tomball events and residents who wish to celebrate their loved ones accomplishments.
Make LSC part of your story.