Kick-off Work Day
January 26 - 12:30-1:30 p.m.
At the Learning Garden: Next to the Tennis Court and Parking Lot D.
Join us as we kick-off the spring semester work days. Help plant and install a wheelchair accessible flower bed in the garden.
M.O.S.A.I.C. students from Humble ISD will also be participating in the work day.
For more information contact Noel Bezette at 281.312.1733 or Noel.C.Bezette@LoneStar.edu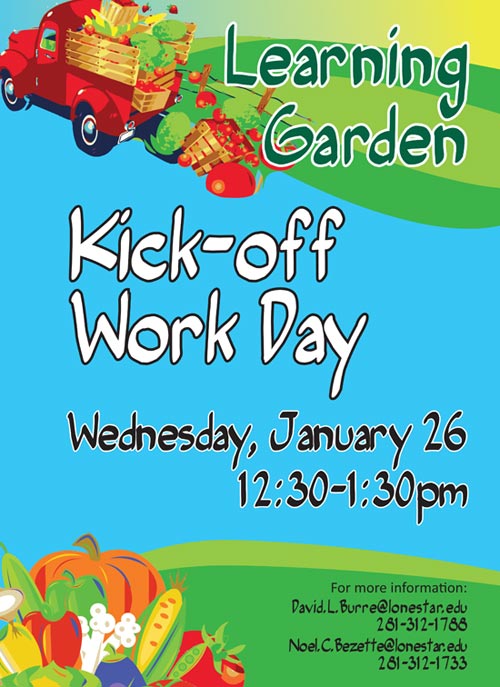 Every Wednesday during the Fall and Spring semesters
The LSC-Kingwood Education Department presents this unique activity for students. Activities include planting, pruning, raking, and installing a windmill while working with adult life skills students with special needs age 18-21 from Humble ISD.
More Information
For more information contact: