Faculty and Staff
Dean
Shelley Caraway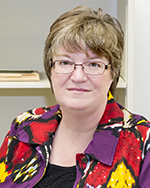 Shelley Caraway, Dean of Math, Engineering, Education & Student Success (MEES), joined LSC-Kingwood in 2013. Caraway earned a Bachelor of Arts degree in English from the University of Texas at Tyler. She also holds a Master of Arts degree in English from the same institution. Caraway is also a doctoral candidate at the University of Alabama.
Caraway previously worked as an interim dean at Liberal Arts and Sciences at Tyler Junior College.
"I love having the ability to help our students discover their paths to success," Caraway stated.
Email: Shelley.Caraway@lonestar.edu
Phone: 281.312.1764
Office: CLB 100-A
Department Chair
Brenda Stubbs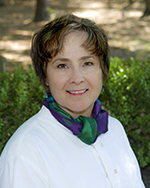 Email: Brenda.J.Stubbs@lonestar.edu
Phone: 281.312.1780
Office: SFA 200-J
Web Site
Faculty
CaLandra Pervis, Lead Faculty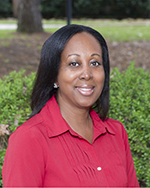 CaLandra Pervis, professor of education, joined LSC-Kingwood in 2008. Pervis earned a Bachelor of Business Administration degree from Lamar University and a Master of Education degree from Texas Southern University. Additionally, she earned a doctoral degree from Nova Southeastern State University.
Pervis is a member of Faculty Senate, the Associate of Arts in Teaching committee and is a Be a Teacher Advisor. "I enjoy working with young people and adding value to a student's life," Pervis stated. "I enjoy LSC-Kingwood because of it's a professional, learning and supportive environment."
Email: Calandra.A.Pervis@lonestar.edu
Phone: 281.312.1733
Office: CLA 105
Web Site
---
Jennifer Leadbetter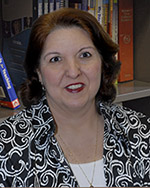 Jennifer Leadbetter, program manager for the alternative teacher certification program, has been in her present role for more than three years, but has spent 26 years in the education field.
Leadbetter earned undergraduate and graduate degrees from Texas A&M University and Sam Houston State University respectively.
She is a member of the Spring ISD Foundation and the Texas Alliance for Geographic Education, and Lambda Delta organization.
"The best part of my role is giving guidance to our candidates for the most rewarding job there is-teaching," she stated.
Email: Jennifer.L.Leadbetter@LoneStar.edu
Phone: 281.312.1716
Office: CLA 103
Staff