Faculty and Staff
Dean
Anne Amis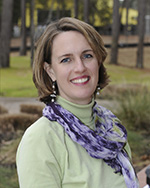 Anne Amis, professor of English to Speakers of Other Languages (ESOL). She joined LSC-Kingwood in 2007. Amis earned a Bachelor of Arts in Spanish from Hendrix College and a Master of Arts in Teaching ESOL from the SIT Graduate Institute.
Amis has presented two papers: "Activities to Energize Academic Writing" at the Texas of English of Other Languages (TESOL) conference in 2011. In addition, she presented "Applying Appreciative Inquiry in an ESOL Writing Class."
In 2012, she was the recipient of the Faculty International Education Grant, Vietnam. She was also honored with the 2011 LSC-Kingwood Faculty Excellence Award.
Amis is a member of the college's Intercultural Student Organization, The Academy and the Behavioral Intervention Team.
"I teach ESOL because it gives me the opportunity to work alongside immigrants and international visitors who are exploring the life-changing gifts and challenges mastering another language provides. As a second-language learner myself, I find the process extremely rich and rewarding," Amis explained. "During my time at LSC-Kingwood, I have always been offered opportunities for personal and professional growth; I love teaching and working here because I am always learning something new, be that a new course I teach a diverse and international student population or professional development activities."
Email: Anne.E.Amis@lonestar.edu
Phone: 281.312.1737
Office: APA 109I
Web Site
Department Chair
Brenda Stubbs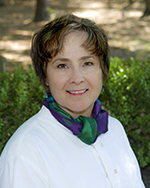 Email: Brenda.J.Stubbs@lonestar.edu
Phone: 281.312.1780
Office: SIB 202H
Web Site
Faculty
CaLandra Pervis, Lead Faculty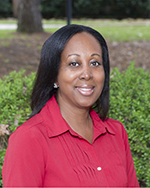 CaLandra Pervis, professor of education, joined LSC-Kingwood in 2008. Pervis earned a Bachelor of Business Administration degree from Lamar University and a Master of Education degree from Texas Southern University. Additionally, she earned a doctoral degree from Nova Southeastern State University.
Pervis is a member of Faculty Senate, the Associate of Arts in Teaching committee and is a Be a Teacher Advisor. "I enjoy working with young people and adding value to a student's life," Pervis stated. "I enjoy LSC-Kingwood because of it's a professional, learning and supportive environment."
Email: Calandra.A.Pervis@lonestar.edu
Phone: 281.312.1733
Office: CLB 100Q
Web Site
Jennifer Leadbetter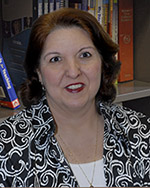 Jennifer Leadbetter, program manager for the alternative teacher certification program, has been in her present role for more than three years, but has spent 26 years in the education field.
Leadbetter earned undergraduate and graduate degrees from Texas A&M University and Sam Houston State University respectively.
She is a member of the Spring ISD Foundation and the Texas Alliance for Geographic Education, and Lambda Delta organization.
"The best part of my role is giving guidance to our candidates for the most rewarding job there is-teaching," she stated.
Email: Jennifer.L.Leadbetter@LoneStar.edu
Phone: 281.312.1716
Office: TIB 102A
Dr. Brandolyn Jones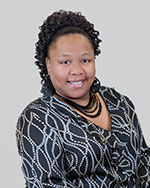 Dr. Brandolyn Jones brings more than a decade of experience to her new position as assistant professor of education at LSC-Kingwood. She teaches courses in the Associate of Teaching program.
Prior to joining LSC-Kingwood in 2016, Jones taught courses in the Department of Educational Leadership at Sam Houston State University. She also worked 10 years in the PK-12 public education system as a classroom teacher, reading specialist, instructional coach, special population administrator, and curriculum coordinator.
"The best part of my profession is to help aspiring K-12 teachers gain a deep understanding and appreciation of and for the teaching profession through well-designed classroom experiences that are supported by sound educational research and grounded in best practices that respond to the socio-academic needs of all learners," she said.
Jones earned a Bachelor of Arts degree and a Doctorate in Educational Leadership from Sam Houston State University and a Master of Education degree from Tarleton State University. She is a member of Texas Alliance of Black School Educators (TABSE), Texas Elementary Principal School Association (TEPSA), American Educational Research Association (AERA), University Council for Educational Administration (UCEA), and Southwest Educational Research Association (SERA).
Email: Brandolyn.E.Jones@LoneStar.edu
Phone: 281-312-8429
Office: CLB 100K
Staff