EMT Basic Course Information
EMT-Basic Training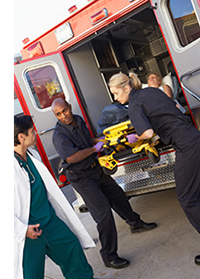 Each semester, the EMS Professions program at LSC-Kingwood offers multiple EMT-Basic courses with variety of schedules to better meet the needs of our community. The course is designed for anyone interested in working in public safety, including fire, police and ambulance operations. At LSC-Kingwood, EMT-Basic training consists of two courses: EMSP 1501 (classroom) and EMS)1160 (clinical).
The coursework and hands-on experience are designed to prepare students to administer care in emergency situations. The program covers anatomy and physiology, initial patient survey and triage, airway management, oxygen therapy, and treatment of bleeding, shock, cardiac arrest, automated external defibrillation, fractures, spinal injuries and other medical emergencies. EMT-Basic training consists of coursework and hands-on experience designed to prepare students to administer care in emergency situations.
Upon successfully satisfying all the criteria for course completion of both EMSP 1501 and EMSP 1160, the student will be eligible to sit for the National and State certification examination conducted by the National Registry of Emergency Medical Technicians. State certification requirements include being at least 18 years old and obtaining a high school diploma or GED.
If you are interested in an degree plan that will help you make a difference in your community, then we are interested in you. Enrollment for Lone Star College-Kingwood begins with an appointment with an academic advisor to ensure you meet academic eligibility requirements. The course options (prerequisites) contained in the links below must be completed before entering the EMS Academy at LSC-Kingwood:
-OR-
Satisfactory scores on placement exams. Your scores must be approved by the advisor before you register. If your scores are not within the acceptable range you can also take above noted English or Math courses to fulfill the requirements. This is subject to advisor approval. English and Math requirements must be met before you start any of our EMS Certification Courses. You may register before completing the English and Math requirements, but if the requirements are not met, you forfeit your spot within the academy.
After receiving approval from an academic advisor, students will need to complete a Clinical Documentation (Application) Packet and submit it to the EMS Professions Department prior to registration. Enrollment for each class is limited to 25 students. The demand for these positions is high, and positions are awarded to the first 25 candidates who submit a complete Clinical Documentation (Application) Packet. The following must be submitted with the completed Documentation packet:
Physician physical and verification of required immunizations
A criminal background check with no negative findings
Payment for a drug screen by an approved LSC vendor
Financial Aid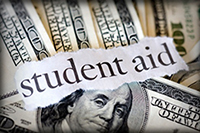 Financial Aid is available for students. The four most common types of aid are grants, loans, scholarships and work-study. Visit the Lone Star College-Kingwood Financial Aid Department to learn more.
Phone: 281.290.2700
Office: LSC-Kingwood, SSC 150
The websites below are also excellent sources of information.
Veterans Affairs

Carlos Jacobo
Phone: 281.312.1442
Office: LSC-Kingwood, SFA 119
Web Site
Other Information