Faculty and Staff
Dean
James Stubbs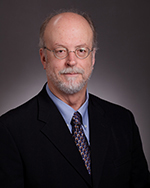 James Stubbs is Dean of Fire Science, Letters, Arts & Kinesiology (FLAK) at Lonestar College - Kingwood. Prior to becoming Dean, he also served as band director and professor of music and directed the Kingwood Big Band, Lone Star College - Kingwood Jazz Ensemble, and the Kingwood Community Symphonic Band.
Prior to his arrival at Lone Star College - Kingwood in 2004, Mr. Stubbs was the director of bands at Navarro College in Corsicana, Texas for fourteen years where he directed the marching band, athletic bands, jazz ensembles, theater orchestras, wind ensembles, and community bands. His teaching duties have included courses in music theory, music appreciation, American music, jazz improvisation, and applied brass.
Prior to his career in higher education, Mr. Stubbs served as a high school band director and applied trumpet educator in high schools in Arkansas, Louisiana, and Texas. He is a native of Pine Bluff, Arkansas and is a graduate of Louisiana Tech University, the University of North Texas, and is a doctoral candidate at Baylor University.
Email: James.D.Stubbs@lonestar.edu
Phone: 281.312.1501
Office: PAC 117-A
Web Site
Program Director
Jason DeVries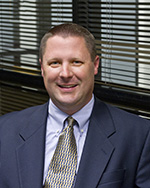 Jason DeVries, professor of fire science, joined LSC-Kingwood in 2011. Devries earned a Bachelor of Business Administration degree from Texas State University. Devries teaches courses in firefighting and EMT.
"I've enjoyed my experience as LSC-Kingwood as everyone is very helpful and friendly," he added.
Email: Jason.DeVries@lonestar.edu
Phone: 281.318.4334
Office: CLA 200-I
Web Site
Assistant Professor
David Teverbaugh
Email: David.K.Teverbaugh@lonestar.edu
Phone: 281.318.8428
Office: CLA 200B
Adjunct Faculty
Staff