Cities and Destinations
Madrid, Toledo, Barcelona, Figueres
Madrid
, Spain's capital, is a cosmopolitan city. Its position as a centre for economics, finance, administration and services combines the most modern infrastructure with an important cultural and artistic heritage, the legacy of centuries of fascinating history.
Toledo is one of the most important centers of european medieval history. The first one to report about it was Roman author Titus Livius, who describes it as a "small fortificated town", and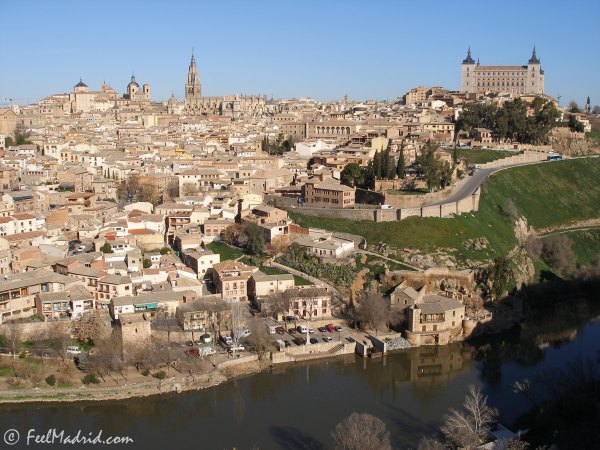 fortification has always been an important parameter in its history, still evident to today's tourist for the monumental walls around, and the "Swords of Toledo" gave to its steel-production world-wide fame. It was capital of Spain from the Gothic epoch until 1560, fact that explains its really impressive medieval architecture.
Barcelona, the capital of Catalonia, is a cosmopolitan Mediterranean city that incorporates in its urban street pattern Roman remains, medieval districts and the most beautiful examples of Modernism and 20th century avant-garde art.
Figueres, county capital of Alt Empordà, extends over a river plain situated inland in the province of Girona. Known as the home of Salvador Dalí, this town with deep Catalan roots offers visitors the chance to go to the Dalí Theatre-Museum, dedicated to the genius of surrealist painting. It is a cultural range completed with various museums and a calendar full of festivals and events divided up throughout the year.
Museums - Madrid
The
Museo del Prado
is one of the world's greatest galleries with a higher concentration of masterpieces than any other. It is so full of treasures that it is only possible to display around 2,000 of its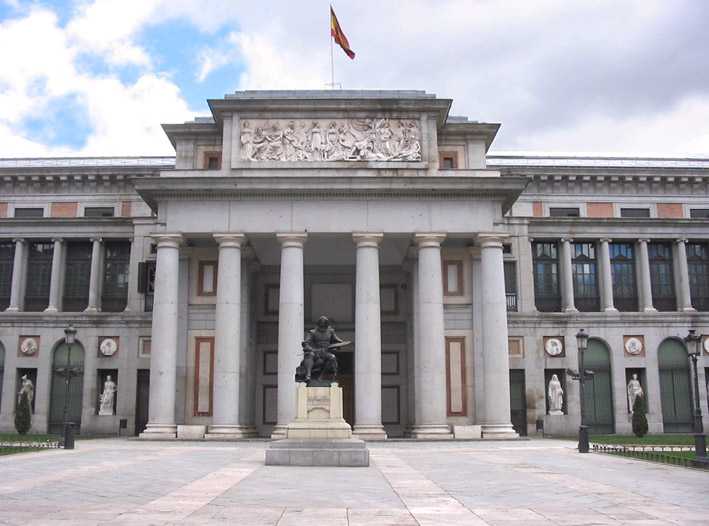 9,000-piece collection at any one time.
The MUSEO NACIONAL CENTRO DE ARTE REINA SOFIA is a national museum is devoted to contemporary art. The permanent collection includes works of well-known Spanish artists such as Miro, Dali, Gris, and Picasso (the "Guernica" is held in this museum). Also presents temporary exhibitions.
The MUSEO THYSSEN BORNEMISZA displays works from just about every major figure in the history of western art installed in chronological order so that visitors can take a historical walking tour of European Painting from the 13th Century to modern times.
Aside from these three 'essential' galleries above there is a whole range of lesser known exhibitions in the city which offer the art lover the opportunity of an unforgettable cultural experience. One I'd particularly like to recommend is the gallery of Museo Sorolla, the 19th century Spanish impressionist artist. I admire his use of light in his paintings of the beaches and people of his native Valencia.
The Academia de Bellas Artes houses the private collection of the Baron Hans Heinrich Thyssen-Bornemisza, which remains permanently in Spain. The museum holds an outstanding collection including Italian and Dutch Primitives, German Renaissance, 17th century Dutch Painting, 19th century American painting, Impressionism, German Expressionism, Russian Constructivism, Geometric Abstraction and Pop Art.
The Casa Museo de El Greco is located in Toledo, Spain's Jewish Quarter. The museum contains numerous works by El Greco, especially from this brilliant painter's last period, as well as canvases by other 17th-century Spanish painters, furniture from the same era and ceramics from Talavera de la Reina.
Museums - Barcelona
The
Museu Picasso
as it's know is the most visited art gallery in Barcelona. This gallery is home to one of the World's largest collection of Picasso's artwork arranged in chronological order from Picasso's early days to his final works.
The Fundació de Joan Miró has a wide range of Miró's work dating back as far as 1914. This artwork collection not only includes his paintings but also a good selection of sculptures, tapestries and early sketches. A wonderful collection of Miró's work.
The Museu National d' Art Catalunya (MNAC) is home to a wide range of Romanesque, Gothic, Renaissance and Baroque artwork and artefacts including paintings, carvings, sculptures, metalwork, and enamels. The museum also exhibits the largest collection of Catalán art in Spain.
The Fundació Antoni Tàpies was created by the Catalan painter Antoni Tapies in 1984 to promote the study and understanding of modern art and culture. Of course you will find works from all periods of the artistic development of Antoni Tapies. You will appreciate the beautiful library devoted to modern literature and documentation on the art and artists of our century
The Dalí Theatre-Museum, situated in the old municipal theatre, has become one of the main cultural places to see in the city. Designed by the artist himself, it holds an important exhibition, which, through numerous works, allows you to take a trip through the career of the main considered a master of Surrealism. The site was extended with the Torre Galatea, where the artistic genius died.