Fine Arts Galleries
Welcome to the Lone Star College-North Harris Fine Arts Galleries Web Site. We have provided information about our campus galleries below.
Having been established in 1973, Lone Star College-North Harris is the most senior of the campuses in the Lone Star College System, and offers a comprehensive array of exhibition opportunities for professional artists, faculty, staff, and students in two dedicated campus art galleries.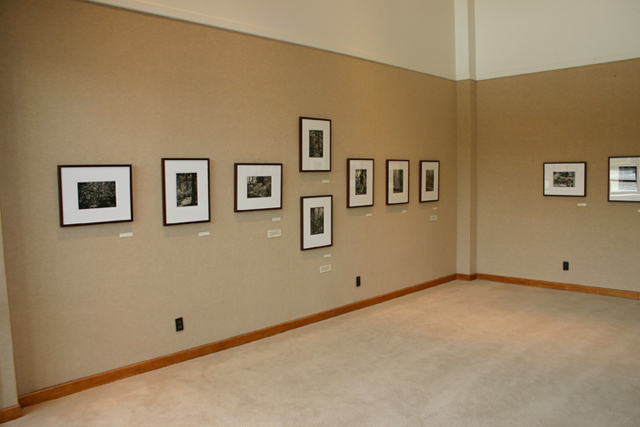 The Fine Arts Gallery, located in room FA107 of the Fine Arts Building, is the main campus venue for the exhibition of work by professional artists, and the annual spring semester Juried Student Art Exhibition. Each year, eight solo and group exhibitions by talented and respected regional, national, and international artists are planned and displayed. The gallery itself is comprised of 760+ square feet with a maximum ceiling height of 25'.
In conjunction with the Juried Student Art Exhibition, Lone Star College-North Harris has partnered with the Pearl Fincher Museum of Fine Arts in Spring, Texas and the award winning artists from the competition participate in a gala exhibition of their work at the museum.
Main Gallery Hours?
Monday - Friday - 9 a.m. - 4 p.m.
Saturday -Sunday - Closed
The Library Art Gallery, located on the first floor of the Library Building, serves as the primary exhibition space throughout the academic year for six exhibitions of student works in the ceramic, design, digital,
drawing, painting, photography, and sculpture disciplines. Containing approximately 400+ square feet, the gallery has two extended walls that accommodate a variety of exhibitions.
To further encourage personal student participation and education in the Fine Arts, Lone Star College-North Harris provides these important venues for the display of visual culture.
Library Gallery Hours ?
Monday - Friday - 9 a.m. - 4 p.m.
Saturday -Sunday - Closed