Vice President of Instruction
Welcome to the webpage for the Vice President of Instruction (VPi), who serves as the Chief Academic Officer for Lone Star College-North Harris. Creating a collegiate environment that supports student learning and promotes faculty excellence is the overall responsibility of the VPi.
Meet the Vice President of Instruction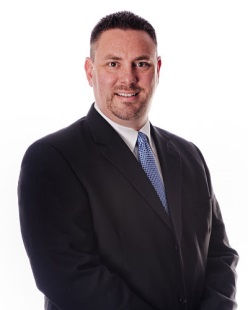 Steve Kolar began as the LSC-North Harris vice president of instruction in January 2012; however, he has been with the college since 1997, where he has served as the chair and director of the Emergency Medical Services Professions (EMSP) Program and subsequently, dean of Health and Human Services.
Meet the Instructional Leadership Team
To accomplish the mission of the VPi's office requires a collaborative approach to the art and science of teaching and learning.
Anne Albarelli, Dean of Academic Affairs
Dr. Tosha Barclay, Dean of Math & Natural Sciences
Michael Burns, Dean of Applied Technology
Dorothy Dixon, Dean of Student Success
Dr. Bill Drees, Dean of Health & Human Services
Dr. Jennie Harrison, Dean of Languages and Communications
Gary Liebst, Dean of Visual, Applied, Performing Arts and Computers
Sheldon Moss, Interim Vice President of College Centers
Dr. James Good, Dean of Social & Behavioral Sciences, Business and Economics
Administrative responsibilities include:
providing leadership to the various areas of instruction
working with President's Council for strategic planning, policy development, budget management and implementation of college-wide programs and services
planning and producing an annual schedule of classes
representing the College and its programs to outside groups including the development of partnerships with other colleges, K-12 programs and other agencies.
Contact Information
Steven Kolar
Vice President of Instruction
Phone: 281.618.5783
ACAD 104A
Anne Albarelli
Dean, Academic Affairs
Phone: 281.618.5784
ACAD 104L
Dr. Charlotte Twardowski
Director, Educational Services and Partnerships
Phone: 281.765.7835
ACAD 106N
Amanda Lindsey
Administrative Assistant
Phone: 281.618.5612
ACAD 104
Wyshunda Evans
Administrative Specialist
Phone: 281.61.8.5601
ACAD 104
Connections Newsletter