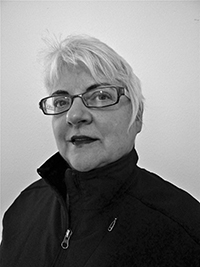 Title: Adjunct Instructor of Theatre
Email: Julie.A.Akers@LoneStar.edu
JULIE AKERS has been teaching acting, directing and theatre history at the university level for the past twenty years. She received her MFA in directing from The University of British Columbia and has worked as a professor of theatre at New Mexico State University, Willamette University and Portland State University. As a theatre director, she has worked in professional, semi-professional, academic and community and youth environments. All have inspired her equally! Some of her favorite directing experiences have included: Lysistrata, Wit, The Importance of Being Earnest, Our Town, Glass Menagerie and The Bald Soprano.