Student Success Institute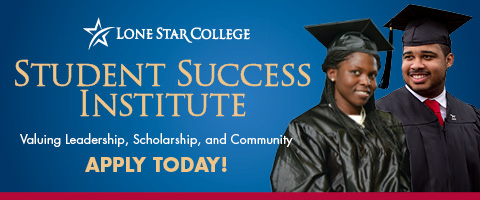 What Can We Do for You?
Are you feeling overwhelmed adjusting to college life?
Do you feel like you could benefit from having a faculty or staff mentor?
Would you benefit from having a dedicated team help you achieve your academic goals?
Do you wish to grow your college network?
If you answered yes to any of the above questions we have an awesome program for you. The Student Success Institute is a new program at Lone Star College designed to help students connect to the campus, reach key academic milestones, and support students as they pursue their academic goals. A few components of the program includes:
An academic advisor at each campus dedicated to students in the program.
A faculty or staff mentor that will communicate with students on a week to week basis to aid in progression of academic goals.
An annual summit that will include workshops and key speakers that will help students adjust to college life.
Transfer assistance including University visits.
Student success workshops on campus.
Student Success Institute Ambassadors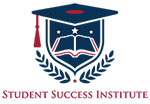 We have an exciting opportunity for this upcoming Fall 2018 semester. In this role, students will work with the campus advisor to schedule SSI events and help in the recruitment of new students in the program. All ambassadors will receive a $500 scholarship and must adhere to the following:
Maintain a 2.5 GPA.
Must register in six semester credit hours in the spring.
Participate in an interview process.
Submit Recommendation letter from mentor.
Each campus will have three ambassadors. For more information contact StudentSuccessInstitute@lonestar.edu
Mentorship Opportunities
A major part of the Student Success Institute is pairing each student applicant with a mentor that will help guide them towards their academic and professional goals. We need people like you to provide:
Personal Growth
Mentors will help participants set short and long-term goals.
Professional Growth
Mentors will help students learn how to prepare for professional settings.
Academic Growth
Mentors will help students develop good academic behaviors such as consistent studying, test preparation, and the utilization of campus resources.
All Lone Star College full-time and part-time employees can serve as mentors for the Student Success Institute. All mentors are required to attend a training conducted by the Student Success Institute and are subject to a background check.
Our Mission
To create academic, work ready and transfer pathway opportunities that will prepare students to persist, complete, and maximize their contributions to society.