LSC-Tomball 25th Anniversary
Lone Star College-Tomball held its first classes in 1988 and has since enjoyed an ever-expanding range of offerings for local students as well as an ever-growing relationship with the community it serves.
In 2013, LSC-Tomball celebrates its 25th anniversary with a year's worth of remembrances and celebrations. The goal of these events is not only to recognize how far the college has come over the last quarter of a century, but also to reinvigorate its purpose and prepare the entire college family for another 25 years of successful service.
Day of Service
On two days in the fall, LSC-Tomball students and employees flooded the Tomball and Magnolia area with volunteers. In partnership with various service organizations in the community, the LSC-Tomball family gave back by spending time and lending a hand at local charitable venues and in the county's parks.
25th Anniversary Celebration Choral Concert
In honor of LSC-Tomball's 25
th
Anniversary, the LSC-Tomball Music Department wanted to inspire the spirit of community through song. So, it hosted the 25th Anniversary Celebration Choral Concert on November 13. A specially-formed anniversary choir comprised of students and employees performed works by classical composers such as Buxtehude, Beethoven, and Brahms, as well as music from the 1980s - the time of LSC-Tomball's founding - and inspiring music traversing style and era. 
Founder's Day
To commemorate the groundbreaking of the college, the LSC-Tomball 25th Anniversary Celebration committee hosted Founder's Day on November 19. Founding employees, college retirees, as well as state and local dignitaries were in attendance to remember the college's history and to look forward to the college's exciting future.
Do you have a particularly fond memory of your experience at LSC-Tomball (or Tomball College) over the years? Share it with us and we will add it to our Online Wall of Memories. You can submit your thoughts using the online form below or you can send an email TomballAnniversary@Lonestar.edu.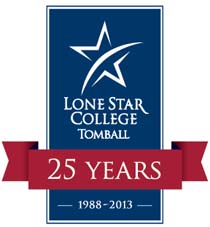 LSC-Tomball History
Did you know a special bill (known as 'The Tomball Bill') was passed by the Texas legislature to allow for the election that brought the community into the college district? Read more about
LSC-Tomball's History.