About the Biotechnology Institute
The mission of the Lone Star College Biotechnology Institute is to prepare students for all levels of entry into the biotechnology industry and to meet the industry's workforce and continuing education needs.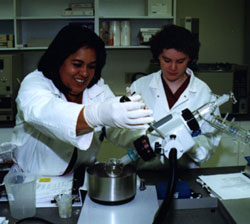 The Institute has three major goals:
    * Partnering with the local biotechnology industry to identify and meet its training needs.
* Partnering with the local feeder high schools to recruit students for the biotechnology workforce program.
* Creating shorter, more varied units of biotechnology training in addition to the current two-year associate of applied science degree.
Institute History
Lone Star Biotechnology Institute (LSBI) was created to support The Woodlands' Research Forest and Houston's biotechnology industry. The Texas Healthcare and Bioscience Institute reports there are 3600 biotechnology-related firms in Texas (http://governor.state.tx.us/files/ecodev/Biotech_Report.pdf). These firms employ more than 92,000 workers with biotechnology technicians being part of the total number. In 2012, Texas ranked No. 2 nationally for the number of life and physical scientists employed.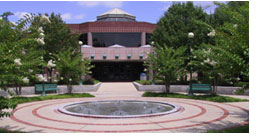 To support the labor pool needed for the biotechnology companies in our area,  LSC-Montgomery began a two-year biotechnology program in 1995. There is a large demand for workers at all levels in the biotechnology industry and LSC-Montgomery mission is to provide students with skills needed to obtain and maintain careers in this growing industry. In return, the biotechnology companies in the area support LSBI through faculty and student internships, participation on its Advisory Board, and employment opportunities after graduation..