LSC-Atascocita Center
Upcoming Events at LSC-Atascocita Center!
Office will be closed on Tuesday, July 4th, in honor of Independence Day.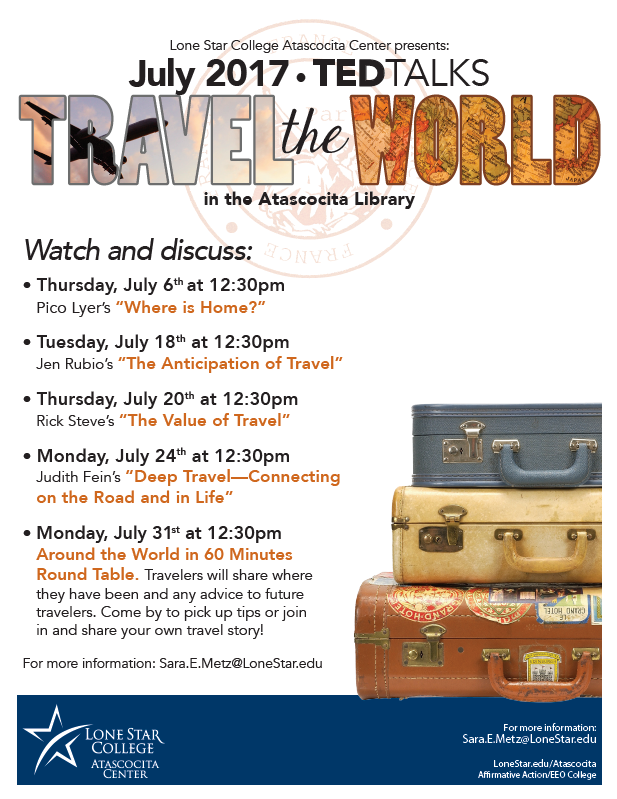 Student Life at Atascocita Center
The Confederation of Computer Aficionados Club will be scheduling meeting for the Spring Semester soon. Once meeting dates are announced, please stop by and consider joining if you have a talent, interest, or curiosity in computers! Everyone is welcome!
LSC-Atascocita Center Video
About the Center
The Atascocita Center is a stand-alone campus in the Lone Star College System and provides the community with local access to services, college courses and programs, workforce training, and leisure learning. Affiliated with Lone Star College - Kingwood, the 62,000sf campus opened in August 2011 and contains student services, a bookstore, a library and learning center, an administrative suite, faculty offices, computer labs, classrooms, and laboratories.
Please note that GPS systems do not have the correct location for the Center. Continue driving down West Lake Houston Parkway and you will see the building.