LSC-Kingwood Invites Prospective Students to its Open House

High school graduates and non-traditional students are encouraged to attend Lone Star College-Kingwood's open house on Saturday, April 5 from 10 a.m. to 1:00 p.m. in the Student Conference Center. Interested students and parents will learn first-hand regarding programs offered at the campus. "We want to make the students feel like LSC-Kingwood is their home. We are here to help them in any way that we can in bridging the gap between high school and college.
more
---
LSC-Kingwood to Sponsor Discover College

Lone Star College-Kingwood's 2014 Discovery College will provide camps and other fun learning activities to keep children entertained this summer. The program begins Monday June 9 through August 7. LSC-Atascocita Center will offer classes July 7 through July 31. Courses will be held on a weekly basis on Mondays through Thursdays with morning and afternoon sessions starting at $89.
more
---
LSC-Kingwood to Hold Used Electronics Drive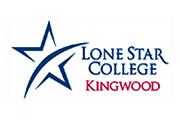 LSC-Kingwood will be the site of a used electronics drive April 1 – 17, 2014. The college will be collecting old and broken computers, computer parts and peripherals including monitors, printers/scanners, keyboards, mice, and speakers, televisions, phones, cell phones, radios, fax machines, microwaves and related devices.
more
---
LSC-Kingwood to Host GCIC Artists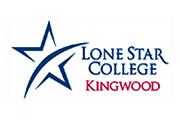 LSC-Kingwood's PAC Main Stage will be the site of a visiting artist lecture sponsored by the Gulf Coast Intercollegiate Consortium (GCIC), on Thursday, March 20, from 10 a.m. – 1 p.m. in the Performing Arts Center, 20000 Kingwood Drive. The GCIC is a partnership among the music and visual art departments of 16 community colleges in the greater Houston area.
more
---
Lone Star College-Kingwood Showcases "Career Gear"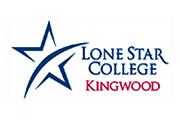 The world may have gone casual but there are still certain expectations for the professional workplace. A golf shirt and khakis may be acceptable on the job, but first, you must get the job and most employers are still impressed by the best dressed candidate. LSC-Kingwood invites you to "Career Gear," March 25 at 12:30 p.m., a fashion show highlighting what to wear to make a great impression at your next interview.
more
---
LSC-Kingwood Hosts Local Job Fair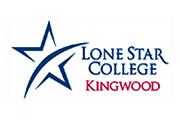 On Wednesday, March 26, Lone Star College-Kingwood will be hosting, "Career Connections", a job fair providing part-time employment opportunities for students. Local businesses that currently have positions available are invited to participate. "This is a great opportunity to connect with Lone Star College students and recruit conscientious, motivated employees," explained Jill Todd, program manager of LSC-Kingwood's career services.
more
---
Community Invited to Open House at LSC-Kingwood

Lone Star College-Kingwood invites the community to attend its Open House event on Saturday, April 6 from 10 a.m.-1 p.m. Held in the Student-Conference Center, potential students, parents and community members will have an opportunity to speak one-on-one with the various credit, workforce, continuing education and student service programs that are offered at the college.
more
---
LSC-Kingwood Sponsor "Project Connections"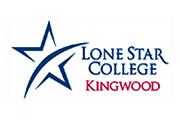 Caney Creek, New Caney, Porter and Splendora high school juniors and seniors are invited to attend the 12th annual Project Connections on Thursday, March 20 from 6:00 - 8:00 p.m. at the East Montgomery County Improvement District (EMCID) complex. This free event, sponsored by the local school districts, the Rotary Club of East Montgomery County and Lone Star College-Kingwood, allows high school juniors and seniors and their parents a chance to visit with various academic departments...
more
---
Parenting Expert to Speak at LSC-Kingwood

International parenting expert, Barbara Coloroso will be the guest speaker at LSC-Kingwood, March 8 at 2 p.m. at the CLA Teaching Theater. Sponsored by LSC-Kingwood's Associates of Arts in Teaching program and Pines Montessori, Coloroso will speak on developing character and fostering ethics in children and young adults. Coloroso, whose topic is entitled, "Just because it's not wrong doesn't make it right: Teaching kids to think and act ethically"...
more
---
ALL to Host Open Houses, Programs

Lone Star College-Kingwood's Academy for Lifelong Learning (ALL) is inviting community members to its spring 2014 Open House events on Jan. 28 at the East Montgomery County Improvement District (EMCID) in New Caney and Jan. 30 at the LSC-Atascocita Center. ALL is celebrating 10 years of programs. The open houses are an opportunity for individuals age 50 and older to meet other ALL members, get to know the instructors, and to register classes. Both events are from 1-3 p.m.
more
---
LSC-Kingwood's FotoFest Features Libbie Masterson's Art Work

Lone Star College-Kingwood's Fine Arts Gallery will exhibit "Still: A Texas Study of Texas in the Evening" by Houston artist Libbie Masterson, Jan. 22 -March 26. Masterson will give an artist talk at the gallery during a reception on Feb. 6 at 12 p.m. The art gallery will feature a collection of black and white photographs by Masterson. This striking series of photos captured in Big Bend National Park speak to the grand scale of Texas and the mystery and beauty of this vast and untouched place.
more
---