LSC-CyFair Dance Department
Course Offerings
Dance Performance I (DANC 1151) – This course provides the students with the opportunity to participate in the rehearsal and performance of dance works.
Modern Dance I (DANC 1245) – This introductory course provides instruction and practice in beginning modern dance technique. Emphasis is upon placement, alignment, technique and terminology. Basic floor, center and locomotor techniques are utilized.
Dance Appreciation (DANC 2303) – The cultural, historical and aesthetic qualities of dance are presented through lectures, films, videos, and dance productions. Primitive, classical and contemporary dance forms are included.
Contact
Front Desk: 281.290.5273
Kayla Kilgore
Staff Assistant
832.482.1045
TECH 123
Collaborative Opportunities
Pop Singers (MUEN 1154) and Glee Club – Dancers have the opportunity to collaborate with the Pop Singers and Glee Club in fully-staged and produced performances in the Main Stage Theatre.

Dance Faculty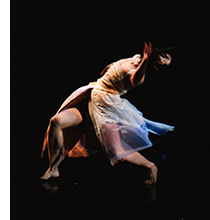 Our dance program is currently led by Irene Ko who attended the University of Minnesota where she worked with Carolyn Brown and Susan McGuire. These amazing artists inspired Professor Ko to come to New York to attend The Juilliard School. While at Juilliard, she studied with Benjamin Harkarvy, Linda Kent, Ethel Winter, and Genia Melikova, and also studied choreography with Anna Sokolow, Bessie Schonberg, Doris Rudko, and Elizabeth Keen. She also attended the Merce Cunningham School, the Lar Lubivitch Dance company, Broadway Dance Center, and the Bella Lewitzky Dance Company as a scholarship student. After graduating Juilliard, Irene went to Korea and joined the Korea Contemporary Dance Company, performing on tour in Japan, China and Malaysia. She also taught at the Seoul Jazz Academy and at In Duck University.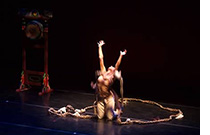 Returning to New York, Professor Ko worked with H.T Chen & Dancers, performing, touring, teaching with the company. Irene then moved to California where she earned MFA in dance at California Institute of the Arts. From 2007 to 2012, she taught at Hillsborough Community College and St. Petersburg College Florida and her choreographic works have been presented at Hillsborough Community College, St. Petersburg College and University of Tampa Florida. She choreographed numerous works including "Back to Heaven", "Dedicated to the Crow", "Misty Mirror", "Mes within me", "A commotion at terminal 5", "SEOM", "Me Myself and others", "Break the rule I" "Break the rule II", "Amor et Morte on Canvas", "Perpetually spinning wheel", "Day Dream" and "Run Run Run". Professor Ko has been teaching at Lone Star College-CyFair since fall 2014.