Faculty and Staff
Dean
Dr. Linda Luehrs Wolfe
Linda Luehrs Wolfe serves as the Dean of Sciences & Health Occupation (SHO) at Lone Star College-Kingwood. For more than 30 years, Luehrs Wolfe has held various teaching and administrative positions in higher education. She participated in the Chair Academy, part of the Maricopa Community College and El Paso Community College. She holds a doctoral degree in Educational Management and Development from New Mexico State University, a Master's degree in Education from the University of Texas at El Paso, and a Bachelor's degree from Doane College in Crete, Nebraska. She has a daughter who is currently attending college.
Email: Linda.R.LuehrsWolfe@lonestar.edu
Phone: 281.312.1575
Office: HSB 102-C
Director
Maribeth Stitt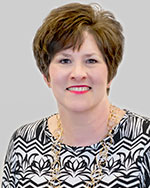 Maribeth Stitt, professor and the director of the Dental Hygiene Program, has worked at Lone Star College-Kingwood for 10 years. After earning her graduate degree, she became a consultant for LSC-Kingwood's Dental Hygiene Program through the planning and development stages. In 2003, Stitt was hired as the program director.
"My current passion is changing lives," she said. "I have been involved in dentistry for more than 30 years; during the first 18 years, I was a dental hygienist in a private dental practice. I love paying those years of experience forward."
Stitt earned a Bachelor of Science degree in Dental Hygiene from the Caruth School of Dental Hygiene at Baylor College of Dentistry in Dallas and a Master of Education degree in Allied Health Education and Administration from the University of Houston. She earned her master's degree while teaching part time for the University of Texas Houston School of Dentistry Dental Hygiene Program. Her professional awards include: Minnie Piper Stevens Professor Nominee from LSC-Kingwood, NISOD Teaching Excellence and John and Suann Rouche League of Innovation Award.
Email: Maribeth.Stitt@lonestar.edu
Phone: 281.312.1517
Office: HSB 118-E
Web Site
Faculty
Amy Murphy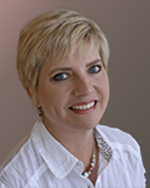 Email: Amy.B.Murphy@lonestar.edu
Phone: 281.312.1724
Office: HSB 118-G
Web Site
---
Diane Wilson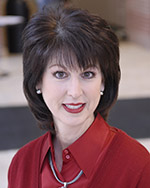 Diane I. Wilson is a dental hygiene professor. She started at LSC-Kingwood in 2004 as a part-time adjunct professor and was hired full time in 2005.
With 22 years of private practice experience, Wilson decided to change roles and become an educator. With her extensive experience, she wanted to share her knowledge with future dental hygienists in order to give something back to the profession.
"I believe that my role as a didactic and clinical educator is to be a positive role model to students in all facets of their learning and to also help them gain the initial skills they will need to be a safe and caring clinician," she said. "My current passion is to continue to strive to be the best educator that is possible; to always stay current and up to date with technology that is ever changing in dentistry; to develop new challenging learning processes that push students to be the best that they can be; while keeping in mind and always identifying multiple learning styles."
Wilson earned a certificate of Dental Hygiene and a Bachelor of Science degree in Dental Hygiene from The University of Texas Health Science Center at San Antonio. In 2010, she received the Faculty Excellence Award at LSC-Kingwood.
"There is a reason that Lone Star College System has a reputation as a great place to work. The environment is always supportive in professional development and faculty support. I have been fortunate to have a wonderful supportive team to work with at LSC-Kingwood."

Email: Diane.I.Wilson@lonestar.edu
Phone: 281.312.1703
Office: HSB 118-H
Web Site
Adjunct Faculty
Staff