Faculty and Staff
Dean
Dr. Linda Luehrs Wolfe
Linda Luehrs Wolfe serves as the Dean of Sciences & Health Occupation (SHO) at Lone Star College-Kingwood. For more than 30 years, Luehrs Wolfe has held various teaching and administrative positions in higher education. She participated in the Chair Academy, part of the Maricopa Community College and El Paso Community College. She holds a doctoral degree in Educational Management and Development from New Mexico State University, a Master's degree in Education from the University of Texas at El Paso, and a Bachelor's degree from Doane College in Crete, Nebraska. She has a daughter who is currently attending college.
Email: Linda.R.LuehrsWolfe@lonestar.edus
Phone: 281.312.1575
Office: SIB 102D
Director
Joanna Allaire, RDH, MDH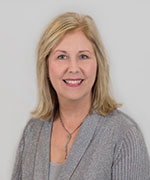 Joanna Allaire joined Lone Star College Kingwood in 2015 after teaching for 8 years at The University of Texas School of Dentistry. She had a long and varied career as a clinical dental hygienist before she began teaching. She obtained her Bachelor degree in Dental Hygiene from The University of Texas Dental Branch and her Master of Dental Hygiene from The University of Tennessee Health Science Center. Joanna is passionate about teaching and has received numerous teaching awards including the American Dental Hygiene Association's Educator of the year in 2015.
Dental Hygiene Program Director
Email: Joanna.L.Allaire@lonestar.edu
Phone: 281.312.1517
Office: SIB
Faculty
Amy Murphy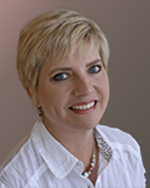 Amy Murphy has spent 24 years in clinical dental hygiene and dental hygiene education and is a full-time faculty member for LSC-Kingwood in the Dental Hygiene Program. She completed her dental hygiene education at the University of Texas Health Science Center School of Dental Hygiene in Houston prior to receiving a Bachelor of Science degree from Stephen F. Austin State University in Nacogdoches, Texas. Amy has served as an adjunct clinical faculty member at the University of Texas Health Science Center School of Dental Hygiene (six years) and Lone Star College (three years). She is currently in her sixth year as a full-time faculty member for LSC–Kingwood.
Email: Amy.B.Murphy@lonestar.edu
Phone: 281.312.1724
Office: SIB 100K
Web Site
Diane Wilson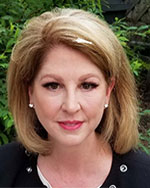 Ms. Wilson is a Professor in Dental Hygiene. She started with LSC-Kingwood in 2004 as a part-time adjunct dental hygiene professor. She was hired full-time in 2005. She is a 2014 alumni of The Academy, an alumni of LEAD (Leadership Excellence & Administrative Development Institute), Senior (2nd Year) Clinical Coordinator for the dental hygiene program, 2010 Faculty Excellence Award Winner.
With 22 years of private practice experience, Wilson decided to move from the private practice sector to become a dental hygiene educator. With her extensive experience, she wanted to share her knowledge with future dental hygienists.
Ms. Wilson earned a certificate in Dental Hygiene from The University of Texas Health Science Center at San Antonio. She later returned to her alma mater to achieve a Bachelor of Science in Dental Hygiene. She has recently earned a Masters of Education in Instructional Leadership with a Minor in Instructional Technology from Sam Houston State University.
Wilson states that, "You are never too old to stop learning and education is one thing that can never be taken from you." This is core to her belief that as an educator, one must continually be a role model to students and others, to always have student success as a focus, and encourage students to strive for their goals. Perseverance is the key to success!
She states that her focus for strengths based leadership and education has played a vital role in helping students to excel through their education. Each student is unique in their own way and as an educator, we must seek and find the most effective way for students to learn. "My passion is to continue to strive to be the best educator that is possible; to always stay current and up to date with technology, to develop new and challenging learning processes that guide students to be the best that they can be; while keeping in mind that students have multiple learning styles. These learning styles must be taken into account for student success at all times."
Wilson has also shared that Lone Star College has a reputation as a great place to work. The environment is conducive for faculty success which builds a supportive environment for student success.
Email: Diane.I.Wilson@lonestar.edu
Phone: 281.312.1703
Office: SIB 100O
Web Site
Adjunct Faculty
Staff