LSC-Montgomery History
Opened in 1995, Lone Star College-Montgomery is a 365,000-square-foot comprehensive college on 210 acres of pine forest between The Woodlands and Conroe. Part of the fast-growing Lone Star College System, LSC-Montgomery enrolled more than 13,000 credit students for the fall 2015 semester. Additionally, more than 4,000 students take continuing education courses annually.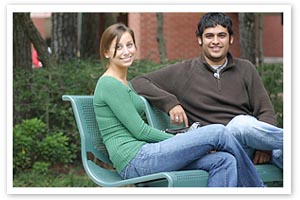 The college offers 40 career programs plus academic transfer courses in a variety of subjects. Programs include criminal justice, physical therapist assistant, biotechnology, nursing, human services, computer information technology, management, radiologic technologist, audio visual systems specialist, land surveyor/mapping technology, and fire science. Weekend classes provide more options for those seeking to take one or more classes Fridays, Saturdays or Sundays. A comprehensive range of transfer, vocational, and remedial programs--including art, music, science, history, and government--is also available. A continuing education division provides workforce and customized corporate training via Lone Star Corporate College. LSC-Montgomery also offers summer youth camps and a year-round robust learning organization for active, older adults—the Academy for Lifelong Learning (ALL). Just footsteps away is the Lone Star College-University Center at Montgomery, which offers bachelor's, master's and specialized degrees from several area universities in a variety of majors. Also, Sam Houston State University The Woodlands Center opened next to LSC-Montgomery in 2012, providing additional bachelor's, master's and doctorate programs.
20th Anniversary – and Beyond
The college is poised for additional growth following successful passage of a bond referendum in 2014. As the college celebrates its 20th anniversary year in 2015-16, over the next few years, LSC-Montgomery will add a new Student Services building and a state-of-the-art lab building for its growing Live Entertainment Technology program. Additionally, the college will expand its workforce program instructional space at LSC-Conroe Center, and will operate a new satellite center in the rapid-growth area of Magnolia. These expansions will create additional educational opportunities for residents in the college's service area.
In 2011, Lone Star College-Montgomery completed the most significant campus expansion in its history. Three new buildings were built on the campus at College Park Drive, as well as a new LSC-Conroe Center campus off FM 3083 in Conroe. The college added a new 75,000-square-foot academic classroom building; a 60,000-square-foot health science center; a 20,000-square foot arts instructional building; and a 1,000-space parking garage to handle growth on the main campus. An 83,000-square-foot, full-service campus in Conroe allows the college to extend its reach to the north, where significant population growth is taking place. The new LSC-Conroe Center offers a mix of academic transfer courses and programs, as well as workforce- and industrial-oriented programs, GED and ESL basic education. All told, the college has increased its total square footage by almost 60 percent with the recent additions.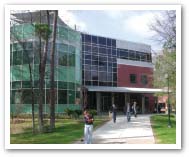 Voters in the Conroe Independent School District approved joining Lone Star College System in 1991. From 1992-95, the college operated out of the Lone Star College-Conroe Center, a storefront facility in the heart of Conroe. During that time, construction on the main campus was underway, and in August 1995, then Texas Governor George W. Bush presided over the grand opening ceremonies. Enrollment for the fall 1995 semester was approximately 3,200 students.

The college has participated in national projects focused on students and learning, including the League for Innovation's 21st Century Learning Outcomes Project, involving 16 community and technical colleges from across the country. The college was also featured as a "Showcase College" by the Consortium for Community College Development. In 2003, LSC-Montgomery was named a "Best Practice" college by the MetLife Foundation for its work in student retention. In 2007, the college was honored as a "Hometown Hero" by The Woodlands Development Company, and received the prestigious "Drum Major Award" sponsored by the Martin Luther King, Jr. Commemorative Celebration that is held annually in The Woodlands. Most recently, the college was named to the 2009 President's Higher Education Community Service Honor Roll, the highest federal recognition a college can receive for its commitment to volunteering, service-learning, and civic engagement. The college was also selected to participate in Foudations of Excellence, a prestigious program designed to evaluate and revitalize the campus' services for first-year services.
In 2010, LSC-Montgomery students, faculty and staff selected a new mascot to represent the college. Monty the Maverick debuted at the college's 15th anniversary celebration in October 2010.

Dr. Rebecca Riley, formerly vice president for instruction at LSC-Kingwood, was hired in 2015 as LSC-Montgomery's fourth president following an extensive, nationwide search.