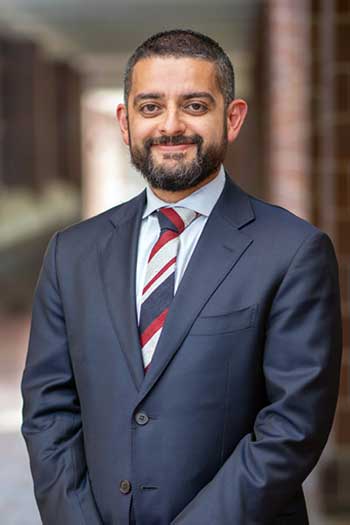 Mario K. Castillo J.D. was named the fifth Chancellor of Lone Star College System in August 2023. Prior to that, Castillo served the College as Chief Operating Officer and General Counsel. His responsibilities have progressed through the years; starting as the College's General Counsel in 2015, he was promoted to Vice Chancellor and General Counsel in 2016 and again promoted to Chief Operating Officer and General Counsel in 2017. Additionally, he served as Interim President at the Kingwood campus for the 2020 to 2021 academic year.
Castillo's focus is the College's students. He has reshaped processes and procedures to be student centric and student informed. He understands you cannot be what you cannot see, and therefore ensures he meets students where they are at. Castillo provides numerous student scholarship and internship opportunities and regularly meets with students to offer career advice. He prioritizes student speaking engagements and student outreach.
Prior to joining the College, Castillo served as a Partner at Monty & Ramirez, LLP practicing Labor and Employment Law, earning Board Certification in Labor and Employment Law by the Texas Board of Legal Specialization. During this time, he represented the College as outside counsel in various matters. His legal experience includes litigation on cases in state and federal courts, various appellate courts and the Texas Supreme Court. He also served as a briefing attorney for the Honorable Felix Recio of the Southern District of Texas and was an adjunct professor. Mario's peer-reviewed articles have been published by the Baylor School of Law and the University of Houston Law Center.
Castillo received his Juris Doctorate from the Maurer School of Law at Indiana University in Bloomington and received his Bachelor of Arts in Government from The University of Texas at Austin. Castillo is a first-generation high school (on his mother's side), college, and law school student as well as a first-generation American. He enjoys overly ambitious home improvement projects, recently completed Ironman Texas, and is an avid reader.
Make LSC part of your story.