LSC-Tomball Health Science Building (HSB) - Library for the Health Sciences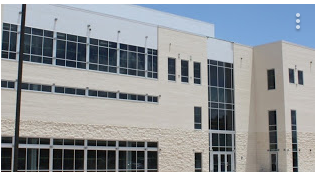 This Library is open to LSC students, faculty and staff.
Reference, Reserves and Printing Services
Available During Regular Library Hours Posted Below
Library Hours:
Monday - Wednesday: 10:00 AM - 3:00 PM
Thursday: 10:00 AM - 2:00 PM
Friday - Sunday: Closed
Online Reference Service Hours:
Monday-Thursday: 8:00 AM - 8:00 PM
Friday: 8:00 AM - 6:00PM
Saturday: 10:00 AM - 5:00 PM
Friday - Sunday: Closed
Contact Us:
Librarian: 281.826.5336
Email: thref@lonestar.edu
Our Location:
700 Graham Drive
Suite 100
Tomball, TX 77375
Online Reference Chat With a Librarian:
https://livesupport.lonestar.edu/nhc/phplive/phplive.php
Printing:
Add Money to Your Account to Print
All Library Databases, Including eBooks and Streaming Videos are Always Available 24/7

The library resources and services are restricted to LSCS students, staff, faculty and also the staff members of Tomball Regional Medical Center.
The library is located on the first floor of the LSC-Tomball Health Science Building. The building is a three-story complex with 60,000 square feet. It houses the Surgical Technology, Occupational Therapy Assistant, Nursing and Pharmacy Technology programs. The edifice contains numerous classrooms, a medical library, simulation labs, an operating room, a clean room, a sterile room and additional educational resources.
The Health Science building is located off campus across the street from Tomball Regional Medical Center.
Make LSC part of your story.