LSC-Tomball Research and Innovation Center

The Research and Innovation (R&I) Center explores and implements new ideas, initiatives, and interventions that foster innovation and support the Lone Star College-Tomball student life cycle. Its programs encompass concepts in technology, data, human literacies, and cognitive skills, including critical thinking, systems thinking, entrepreneurship, and cultural agility.
---
WHAT'S HAPPENING IN THE R&I CENTER...
R&I x VR Program - Timberwolf Travels 7 Wonders of the World
Registration: Click Here
This program lets LSC-Tomball students explore the cultural significance of the world's seven wonders. Students can enjoy the immersive VR experience of the Taj Mahal, the Great Wall of China, and more cultural sites like never before in our brand-new VR Lab and Meta Quest 2 headsets. Join us for an adventure and explore the iconic destinations on the planet with the R&I x VR Program that you never thought possible.
CAST YOUR VOTE FOR WINNERS: Visit the R&I Center in E253, browe the Timberwolf Travels Gallery and cast your vote for your favorite postcard creation! [VOTING FORM]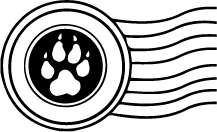 Connecting with the World Innovatively
Registration: Click Here
The Research and Innovation Center's "Connecting with the World Innovatively" program offers LSC-Tomball members a chance to explore how technology is utilized in a new way and increase their cultural sensitivity. The series comprised the following sessions featuring diverse speakers from different cultural backgrounds, including students, faculty, staff, and administrators. They will share their insights and experiences on work and learning within the American culture.
Monday, February 14, 2:30 pm, in N103 - Staff speakers
Monday, March 27, 2:30 pm, in N103 - Students speakers
Tuesday, March 28, 1:30 pm, in N103 - Faculty speakers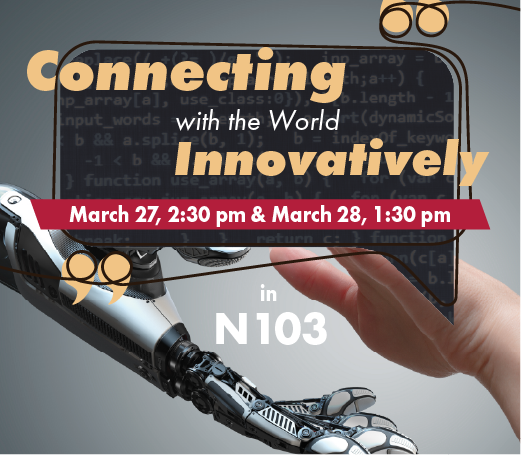 ---
R&I Center Videos
Fireside Chat: OpenAI - ChatGPT in Higher Education
This forum brings together faculty members for a panel discussion to delve into the potential impact of ChatGPT in higher education.
Date: February 22, 2023
Moderator: Van Piercy, English Professor
Panelists: Ginger Fray, English Associate Professor; Kyle Solak, Ph.D., English Faculty Lead - LSC-Tomball; Kayla Almaguer, English Assistant Professor
---
Fireside Chat: The Evolution of Higher Education in the use of Technology, Data, and Human Literacies
This session brings together experts from the areas of technology, data analytics, and sociology to share their perspectives on the past, present, and future of digital, data, and human literacies that shape the educational landscape.
Date: October 4, 2022
Moderator: Dr. Jackie Thomas, Chief Strategist of Lone Star College-Tomball
Panelists:Loyd B. Huhn, Innovation Lab Specialist of Tomball Community Innovation Lab; Kawandanell Jaramillo, Data Analyst of Lone Star College-Tomball; Dr. Janie Filoteo, Sociology Professor of Lone Star College-Tomball
---
Past R&I Center Book Club
Photo Gallery
Contact Us
Location: LSC-Tomball - East Building - Room E253 | Campus Map | Offices Map
Hours: Monday - Thursday, 9 am - 4 pm / Fridays, 9 am - 12 pm
Room E253 Reservation: Check the R&I Center Calendar to check availabilities. Reservation Form: Click Here
Contact: TC-RIC@LoneStar.edu
Kentrie LeDee, Director of Strategy and Innovation / Email: KLeDee@lonestar.edu / Phone: 281-4011813
Isabelle Chen, Coordinator III for Research and Innovation / Email: y.isabelle.chen@lonestar.edu / Phone: 281-4011871
---
VALUES
Learning | Leadership | Community | Connection | Futuristic | Integrity
---
Division of Strategy and Innovation | Office of Strategy and Innovation
Make LSC part of your story.